J.J. Abrams Developing TV Series About Michael Jackson's Final Days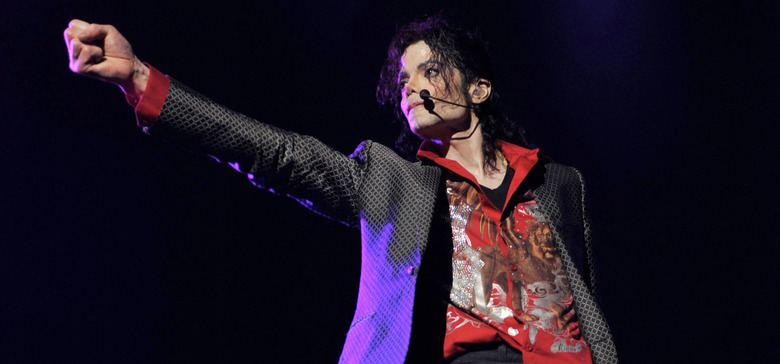 We may receive a commission on purchases made from links.
The King of Pop, Michael Jackson, passed away in the summer of 2009. In fact, later this week it will have been exactly 7 years since we lost the iconic singer. Now the last days of his life will be recounted on television in the form of an event series in development.
J.J. Abrams and his Bad Robot Productions banner are teaming with author and TV/radio personality Tavis Smiley for a series that will adapt the latter's book Before You Judge Me: The Triumph and Tragedy of Michael Jackson's Last Days (hitting shelves today) at Warner Bros. Television. Find out more about the Michael Jackson TV series after the jump.
For those who haven't heard of Tavis Smiley's new book, here's the official synopsis:
Michael Jackson's final months were like the rest of his short and legendary life: filled with deep lows and soaring highs, a constant hunt for privacy, and the pressure and fame that made him socially fragile and almost–ultimately–unable to live.
With the insight and compassion that he brought to his bestselling telling of Martin Luther King, Jr.'s final year, Tavis Smiley provides a glimpse into the superstar's life in this emotional, honest, yet celebratory book. Readers will witness Jackson's campaign to recharge his career–hiring and firing managers and advisors, turning to and away from family members, fighting depression and drug dependency–while his one goal remained: to mount the most spectacular series of shows the world had ever seen.
The book about Martin Luther King Jr.'s final year is also being turned into an event series at Warner Bros. Television, also from Smiley and Bad Robot, so it's a no-brainer for all three of them to team up again for this new project. Deadline adds that Smiley also has a third book about his 30-year friendship with Maya Angelou that's supposed to be turned into a series as well. This all comes from Bad Robot and Smiley's production deal at Warner Bros.
This series is undoubtedly coming together after the huge reception The People vs O.J. Simpsons: American Crime Story received when it aired on FX earlier this year. Since Michael Jackson is a larger-than-life subject with billions of fans, there will be plenty who will tune in to see his final days played out in an event series. However, finding someone to play Michael Jackson could prove to be the most difficult part.
More than likely we won't see this series come together until the 2017-2018 television season, but that's the best case scenario. There's a chance the series may get stuck in development. We'll just have to wait and see.