Cool Stuff: The New & Old 'Ghostbusters' Get Their Own Little Golden Books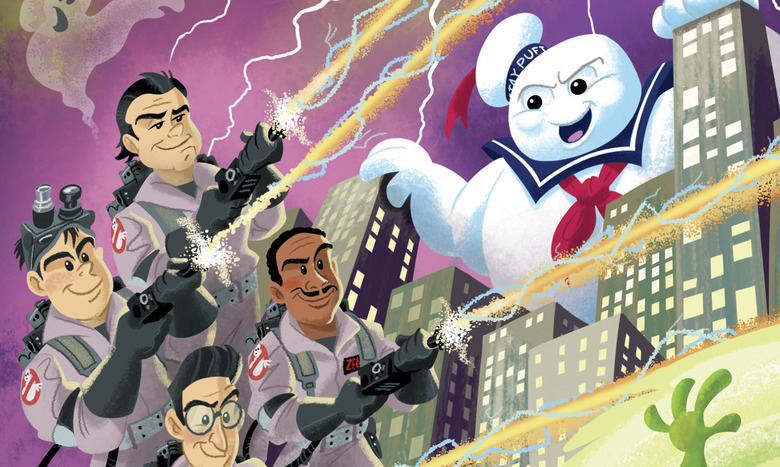 We may receive a commission on purchases made from links.
In just under a month, we'll see if the new Ghostbusters have what it takes to lead a whole new franchise, one that supposedly has a narrative that is completely independent of the first two movies. But if you have kids who are too young to watch either the new movie or the 1984 original, there will be a way to tell them the story of the two paranormal comedies without scaring the daylights out of them.
Coming this fall, Penguin Random House will release Little Golden Book versions of both the original Ghosbusters and the reboot hitting theaters this summer. Each book, written by John Sazaklis, has some incredible illustrations by Alan Baston, resembling the classic books that we all grew up with for years.
Check out the covers for each of the Ghostbusters Little Golden Books after the jump.
Here's the cover art for each of the Ghostbusters books coming to shelves September 13:
The original Ghostbusters Little Golden Book is described like this:
For over 30 years the original Ghostbusters movie has been giving fans of all ages laugh-out-loud thrills and chills. Now, for the first time ever, boys and girls ages 3 to 7 can enjoy the classic Ghostbusters in a lighthearted Little Golden Book retelling that will introduce them to Slimer, Ecto-1, and, of course, the Ghostbusters!
Meanwhile, here's the synopsis for the Little Golden Book of the reboot:
Thirty years after the original film took the world by storm, Ghostbusters is back and fully rebooted for a new generation. Director Paul Feig combines all the paranormal-fighting elements that made the original franchise so beloved with a cast of new characters, played by the funniest actors working today. The Ghostbusters are back and ready to save the world! Boys and girls ages 3 to 7 will love this laugh-out-loud Little Golden Book retelling, which features some of their favorite moments from the new hit film!
I'm not sure why each of these are coming out months after the reboot hits theaters, but the illustrations alone look like they'll be worth buying to share with your kids.