Star Wars Bits: Charlie Cox Auditioned For Han Solo, 'Star Wars: Underworld' Influenced The New 'God Of War,' And The 'Star Wars: Battlefront' Bespin DLC Trailer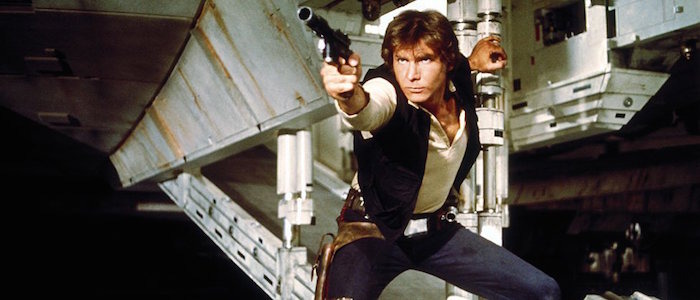 In this edition of Star Wars Bits
Daredevil star Charlie Cox talks about his Han Solo audition.
How the unmade Star Wars: Underworld series influenced the new God of War.
Watch the trailer for Star Wars: Battlefront's Bespin DLC.
Check out the first six pages of Marvel's Star Wars: The Force Awakens comic.
How Steven Spielberg convinced J.J. Abrams to direct Star Wars: The Force Awakens.
New augmented reality technology puts droids right in your home.
The histories of Palpatine and Wulff Yularen.
Yes, another Chewbacca Mom update.
Netflix's Daredevil is a show where so many things just work, but so much of the series is supported on the back of Charlie Cox, who does phenomenal work as the blind superhero of Hell's Kitchen. Naturally, being the leading man in a well-liked geek TV show has opened doors, like getting the chance to audition for the Han Solo movie. Unfortunately, a few bad habits from shooting Daredevil killed his audition quickly:
I had gone to an audition — one of those things that are super secretive and they don't tell you, but I'm pretty sure it was for the Han Solo reboot— and halfway through it, the casting director stopped me and said, 'Why aren't you looking at me?' I realized I had gotten into a habit of not making eye contact, because the only thing I had done for two years is play someone who is blind. I never got invited back, probably because they couldn't figure out why I was acting like a complete idiot.
It's hard to argue with Hail, Caesar! star Alden Ehrenreich snagging the role, so it's not like I'm heartbroken over Cox losing this job (although I think he would have bee a fine choice). At the very least, he was a great embarrassing story to share now.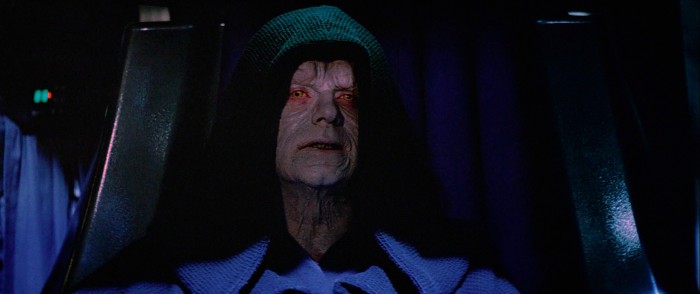 The Star Wars: Underworld live-action television series will never see the light of day, but many scripts were written for the series and every so often, very interesting tidbits leak into public eye. For example, video game writer and director Cory Barlog managed to read these scripts and revealed that a storyline written for Emperor Palptaine informed the latest God of War video game (on which he is a creative director):
Probably the really small beginnings of this idea, the germination of this — when I was working at Lucas, I was allowed to go up to the ranch and read the scripts for the [canceled live-action Star Wars] TV show. It was the most mind-blowing thing I'd ever experienced. I cared about the Emperor. They made the Emperor a sympathetic figure who was wronged by this fucking heartless woman. She's this hardcore gangster, and she just totally destroyed him as a person. I almost cried while reading this. This is the Emperor, the lightning out of the fingers Emperor. That's something magical. The writers who worked on that, guys from The Shield and 24, these were excellent writers.
In all seriousness, someone needs to publish these...unless Lucasfilm plans to cannibalize them for future movie ideas.
The launch trailer for Star Wars: Battlefront's Bespin DLC has arrived and it looks like more of the same...which isn't necessarily a bad thing. This new expansion allows players to battle it out on Cloud City, introducing a new arsenal of weapons and two new playable characters in the bounty hunter Dengar and that lovable rogue Lando Calrissian (voiced by Billy Dee Williams). Here's the official description:
Experience new heroes, maps, mode, weapons, star cards and more in the new Bespin digital expansion. Join Lando Calrissian and Dengar in the Cloud City of Bespin. Take flight in a cloud car, journey through Cloud City, navigate carbon-freezing chambers, or hunt enemies with the X-8 Night Sniper and EE-4
This pack is available for season pass owners right now. It will be made available to everyone else in two weeks.
Comic Book Resources has posted the first finished pages from Marvel's comic adaptation of Star Wars: The Force Awakens, with Chuck Wendig on scripting duties and Luke Ross on art. It's unfair to judge the first pages of any creative endeavor, but this really does look like the movie being played out in fast forward. Hopefully, it will be paced better in the final version.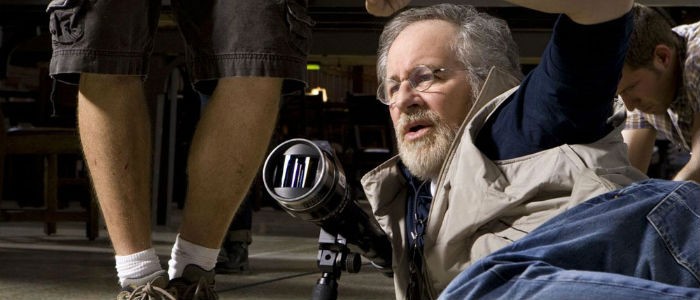 It takes a village to make a movie and that's before everyone even arrives on set. Before actors are cast and before the crew is assembled and before sets are constructed, a small army of producers and writers and studio executives have to put their heads together, crunch numbers, weight creative decisions, and defy the very will of nature. That's what it takes to get a film made in Hollywood. Double the effort if you want to get something the size of Star Wars: The Force Awakens made. In a wonderful new interview, Steven Spielberg revealed that he played a key role in convincing J.J. Abrams to direct The Force Awakens, especially since Abrams' wife wasn't on board with him leaping on to another franchise. So Spielberg decided to take the wine and dine approach:
I brought J.J.'s name up. I thought J.J. would be the best person to direct Episode 7 and I called J.J. and said 'Would you do it if it was offered to you?' He said, 'I would but my wife won't let me 'cause she doesn't want me to restart any more franchises.' But I went to Kathy and asked if I could get J.J. to say yes to this would you consider it? Kathy said 'Are you kidding? Of course I would. But why would J.J. do Star Wars; he's already done Mission Impossible and Star Trek.' So I take Katie Abrams and J.J. to dinner that night to Giorgio with my wife, Kate, and right in front of Katie Abrams I popped the question. I said to Katie, 'I think there's a chance that J.J. could direct Star Wars. What do you think of that?' And Katie turned to J.J. and said, 'That would be amazing. Really?' And I went outside the restaurant, picked up my phone, called Kathy and said, 'When can we meet with J.J.?' And that's how the whole thing began.
The rest, as they say, is history. You won't find his name in the credits, but now we know that The Beard played a decisive role in bringing The Force Awakens to the screen in its final form.
ILMxLAB and Magic Leap have teamed up to create some Star Wars-themed augmented reality experiences and this test video is genuinely impressive stuff. It's not clear what the endgame here is (will you be able to interact with the droids or will they just put on a show in your home?), but there's no denying that this is some serious next-level technology.
A new episode of Star Wars Explained takes a deep dive into the life of Emperor Palpatine, trying to discern just how many people in the galaxy knew that he was also the Sith Lord known as Darth Sidious. The episode picks through movies, Star Wars: The Clone Wars, comic books, various novels, and even the Star Wars Encyclopedia to pull together what feels like a fairly complete list of names. When taken all together, this was one of the worst-kept secrets in the galaxy!
While we're on the subject of Star Wars Explained episodes dealing with the backstories of villainous characters, this brisk look at the life and career of Wullf Yularen is a lot of fun. He begins as a minor background character in the original 1977 Star Wars, but thanks to roles on Star Wars: The Clone Wars and Star Wars Rebels, that old guy in the white uniform who blows up on the Death Star now has a complex history that ties him into the rest of the saga.
Just when you though we've reached peak Chewbacca Mom, Hasbro goes and builds a custom action figure of the viral sensation. Candace Payne and her family visited Hasbro headquarters with her family, where they literally rolled out the red carpet for her before presenting her with the custom toy. So there you go. Eventually, Chewbacca Mom will go away, but in the meantime, you have to admire just how effectively Payne is drawing out her fifteen minutes.