'American Honey' Trailer: Director Andrea Arnold Explores America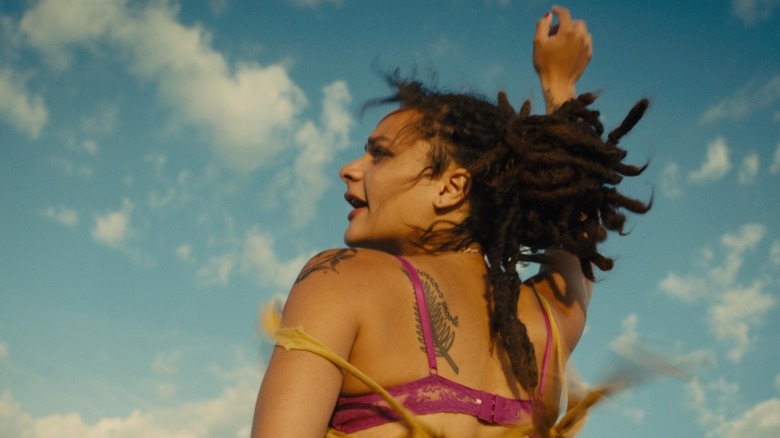 Andrea Arnold's (Red Road) first U.S.-set film, American Honey, made quite an impression at the Cannes Film Festival last month. The drama won the Jury Prize and, although it somewhat divided critics, it provoked a variety of passionate reactions. Some called American Honey superficial, others proclaimed the film an achievement. Whatever the quality of the movie is, it's directed by Andrea Arnold, meaning it'll be, at the very least, an experience.
Below, watch the first American Honey trailer.
Originally titled Mag Crew, Andrea's story follows a crew selling magazine subscriptions, traveling the American Midwest. The film stars Sasha Lane, Shia LaBeouf, Riley Keough, Will Patton (Meek's Cutoff), and others. Arnold was inspired by the New York Times article "For Youths, a Grim Tour on the Magazine Crews," written by Ian Urbina. It's a revealing and often shocking article about a job that maybe not too many know about.
Here's the American Honey trailer, cut to Raury's "God's Whisper":
American Honey is Sasha Lane's first feature film role. Arnold cast the actress after she saw her tanning at the beach, believing she had the right energy and presence for the role. The director made a similar casting decision with her remarkable 2009 film Fish Tank: she discovered Katie Jarvis, who hadn't acted before, at a train station. An unconventional way of casting your lead, sure, but it paid off in the case of Fish Tank, and it looks like the same might be said for Lane's performance in American Honey.
Arnold, who drove 12,000 miles while shooting the road trip story, also recruited a construction worker, a former exotic dancer, and other non-professional actors to star alongside Lane in the film. Arnold believes non-professional actors bring a sense of chaos to her work, making her films more authentic and lived-in. That authenticity is tangible in the trailer, which also has its fair share of beautiful images. Arnold's frequent collaborator, cinematographer Robbie Ryan (Slow West), shot the film.
Here's the American Honey synopsis:
Star (Sasha Lane), an adolescent girl from a troubled home, runs away with a traveling sales crew who drive across the American Midwest selling subscriptions door to door. Finding her feet in this gang of teenagers, one of whom is Jake (Shia LaBeouf), she soon gets into the group's lifestyle of hard-partying nights, law-bending days, and young love.
American Honey's release date is TBD.