'Iron Man 3' Co-Writer Drew Pearce Will Make His Directorial Debut With 'Hotel Artemis'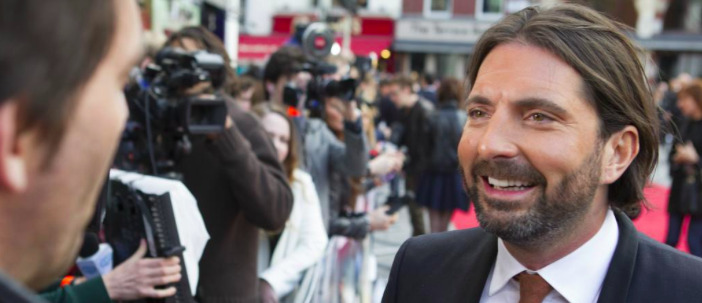 In 2013, it was reported Iron Man 3 co-writer Drew Pearce would make his feature directorial debut with The Long Run, an original action comedy. We've yet to hear more about that project since its announcement, but Pearce is now working on another film, titled Hotel Artemis, which he intends on directing. Pearce also wrote the script, which is described as having shades of Looper, Ex Machina, and Drive.
Below, learn more about the project.
Variety broke the news that Ink Factory will finance and produce Pearce's original sci-fi thriller. Ink Factory is a London-based production company that most recently worked on The Night Manager, the excellent miniseries based on John le Carré's novel. Pearce will executive-produce Hotel Artemis through his production company, Point of No Return. Variety doesn't have many details regarding the plot, but the outlet says the thriller is set in the near-future and creates "its own distinctive crime universe."
One of Ink Factory's founders and Hotel Artemis' producers, Stephen Cornwell, had this say about the project:
Drew is one of the most talented screenwriters in town and has created yet another vibrant and captivating world, peopled with the most fantastic characters. We are thrilled to be supporting his directorial debut with this terrific project. This is also another exciting opportunity for us to work with Marc Platt and Adam Siegel, two of the best producers in Hollywood.
Marc Platt produced Scott Pilgrim vs. the World, Drive, Rachel Getting Married, and this year's adaptation of The Girl on the Train. Adam Siegel has worked on a few projects with Platt, including Drive, Wanted, Lost River, and 2 Guns. Another one of Ink Factory's creators, Simon Cornwell, will work alongside Platt and Siegel as a producer. Ink Factory and Platt also collaborated on Ang Lee's upcoming film Billy Lynn's Long Halftime Walk.
Hotel Artemis won't mark the first time Drew Pearce has stepped behind the camera. The screenwriter wrote and directed the Marvel One-Shot: All Hail the King, about criminal thespian Trevor Slattery (Ben Kingsley). Pearce also directed a few delightful videos for Funny or Die, which you can watch right here.
There's no word on when we might see Hotel Artemis, but in the meantime, Pearce is working on a handful of notable projects, including Sherlock Holmes 3 and Billion Brick Race, an animated movie he's set to co-direct with actor/writer Jason Segel.