Sequel Bits: 'Star Trek Beyond,' 'Transformers: The Last Knight,' 'Ghostbusters,' 'Jason Bourne'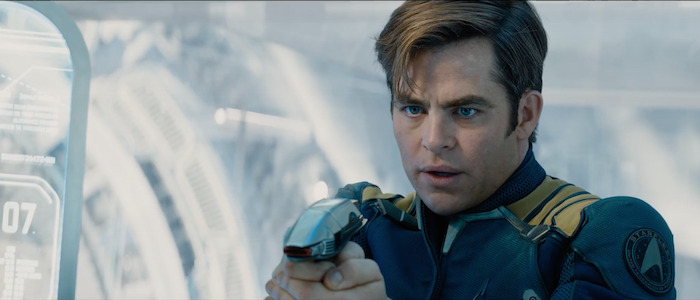 In this edition of Sequel Bits:
Chris Pine says a few controversial things about the Star Trek franchise.
Ghostbusters unveils a new TV spot.
Transformers: The Last Knight adds Laura Haddock to the cast.
A few snippets of new Jason Bourne footage is here.
After seven years, lonelygirl15 has returned.
The main appeal of Star Trek has always been that it's a little brainier than your typical science fiction fare, putting wild ideas and big questions at the forefront of its storytelling. That's why the recent films have proven controversial with many fans, who believe that Star Trek and Star Trek Into Darkness place emphasis on action and special effects instead of intriguing moral dilemmas and such. In a new interview, Chris Pine, who stars in the new films as Captain Kirk, was brutally honest about this:
You can't make a cerebral Star Trek in 2016. It just wouldn't work in today's marketplace. You can hide things in there – Star Trek Into Darkness has crazy, really demanding questions and themes, but you have to hide it under the guise of wham-bam explosions and planets blowing up. It's very, very tricky. The question that our movie poses is "Does the Federation mean anything?" And in a world where everybody's trying to kill one another all of the time, that's an important thing. Is working together important? Should we all go our separate ways? Does being united against something mean anything?
The truth, whether we want to admit it or not, is that Pine is right. This is why Trek's best home has always been on television, where smaller budgets mean less action and expensive visual effects and more smart storytelling. This why I'm actually more excited for CBS' new Star Trek series than I am for Star Trek Beyond, which I still hope to enjoy very much. Trek is just allowed to actually be itself on the small screen with no strings attached.
And while we're sharing Chris Pine quotes that may rub some people the wrong way, here's his response to a question about the rumored past storyline that would have seen his rebooted Kirk cross paths with William Shatner:
At this point there's been so much built up about this potential portentous meeting between the two Kirks... Fuck the movie, it would just become about that. The movie can't become about that. The movie has to be about whatever story we're trying to tell. It'd be fun, it'd be kitschy, it'd be a great piece for you guys to talk about, and for late-night TV, but above and beyond that I don't know what it serves for our storytelling purposes, you know?
Once again, he's right – the Old Spock/Young Spock trick worked, but let's not push it. You can find many more quotes from other cast and crew members at the link above.
A new Ghostbusters TV spot has arrived online and it's not going to change any minds. However, if you've liked what you've seen in previous trailers and spots (and this is the point where I raise my hand), then there are a few funny beats and moments in this footage worth checking out. Although the laughs aren't quite present, this movie seems to have a style and attitude that I truly appreciate and want to see for myself. Plus, I'm reminded of how the trailers for director Paul Feig's Spy were brutal, only for the film itself to be a character-driven and hilarious delight.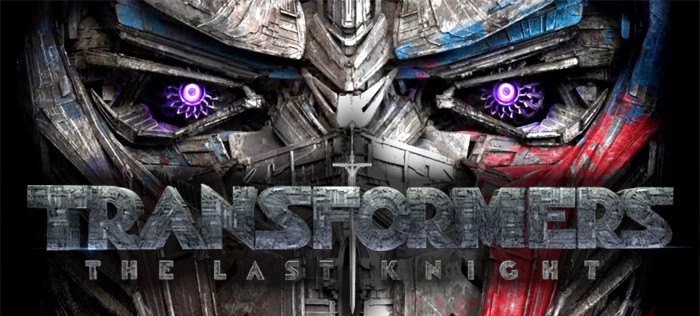 Shooting officially began on Transformers: The Last Knight five days ago and Michael Bay has shared a image from the set. You can check it out on his personal blog right over here and I'll give him this much credit – no one looks cooler and better equipped in set photos than Mr. Bay. The man is downright photogenic once you put him behind a movie camera. Meanwhile, Da Vinci's Demons star Laura Haddock took to Twitter to announce that she has joined the cast of the film and shared her excitement to be working with one co-star in particular:
It's not clear who she's playing, but if she's preparing to act alongside both Mark Wahlberg and Optimus Prime, it certainly sounds like she's playing a fairly significant role.
The perfect weapon returns. Matt Damon is #JasonBourne, in theaters July 29.https://t.co/DrZjla7pal

— #JasonBourne (@jasonbourne) June 16, 2016
Another new spot for Jason Bourne has arrived online and it contains everything you'd want. There's Matt Damon, looked more ripped and rugged than he did before, punching a bunch of people in the face. There are cars exploding and gun battles galore. There's even Tommy Lee Jones lending his patented gravitas to the whole thing, continuing this series' tradition of respected actors filling in the margins of these movies and making technobabble and exposition sing.
Seven years after her last video, lonelygirl15 is back. For some of you, that name will be greeted with a shrug. For others, it will be a serious blast from the past. The short version: in the early days of YouTube (2006 or so), a young woman named Bree started posting videos and those videos started telling the story of her day-today life...and then things started to get weird. The internet erupted into debate over whether or not these videos were the world of a real young woman or a hoax of some kind. The latter turned out to be true (and it's so obvious in retrospect), but hoax isn't the right word – the saga of lonelygirl15 was really just one of the first web series. And since there is nothing from our past that we can't reboot, she's back. Enjoy.