'Eight Days A Week' Teaser Trailer: Ron Howard's Beatles Documentary Is Coming To Hulu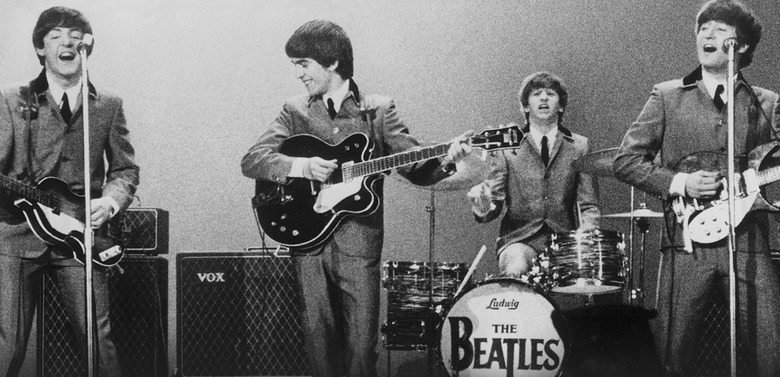 Even if you think you know everything there is to know about The Beatles, a new documentary coming to Hulu this fall is bound to have something that you haven't seen or heard yet. Director Ron Howard has been working on a documentary about the British import known as the Fab Four, focusing on the years the band was touring around the world to screaming audiences and fainting women from 1962 to 1966, and the first teaser trailer gives us a glimpse of the film, complete with talking heads from the surviving members of the band, Sir Paul McCartney and Ringo Starr.
Watch the Eight Days a Week trailer after the jump.
The first trailer for the Beatles documentary comes to us from Deadline:
The Beatles: Eight Days a Week – The Touring Years puts a focus on a specific part of the band's career, but it will also explore how Paul McCartney, John Lennon, George Harrison and Ringo Starr all came together to form the band that still amasses new fans all the time.
The documentary will start with the Beatles concerts at Liverpool's Cavern Club and run all the way through their concert at San Francisco Candlestick Park back in 1966. Though four years doesn't feel like a long time to cover in the band's rich history, a lot happened during those years to provide insight into their profile, performances and just the way they operated as a band.
What makes this infinitely better than any other Beatles documentary you might have seen in the past is that it was made with the full cooperation of Paul McCartney and Ringo Starr, as well as George Harrison and John Lennon's surviving widows, Yoko Ono Lennon and Olivia Harrison. That means there's tons of unseen footage, photos and details that has never been made available to fans before.
The Beatles: Eight Days A Week – The Touring Years is based on the first part of The Beatles' career (1962-1966) – the period in which they toured and captured the world's acclaim. Ron Howard's film will explore how John Lennon, Paul McCartney, George Harrison and Ringo Starr came together to become this extraordinary phenomenon, "The Beatles." It will explore their inner workings – how they made decisions, created their music and built their collective career together – all the while, exploring The Beatles' extraordinary and unique musical gifts and their remarkable, complementary personalities. The film will focus on the time period from the early Beatles' journey in the days of The Cavern Club in Liverpool to their last concert at Candlestick Park in San Francisco in 1966.
The Beatles: Eight Days a Week – The Touring Years hits Hulu on September 17 in the United States and will follow in the United Kingdom, France and Germany on September 15, Australia and New Zealand on September 16 and Japan on September 22.