'Westworld' Trailer: Violent Delights Have Violent Ends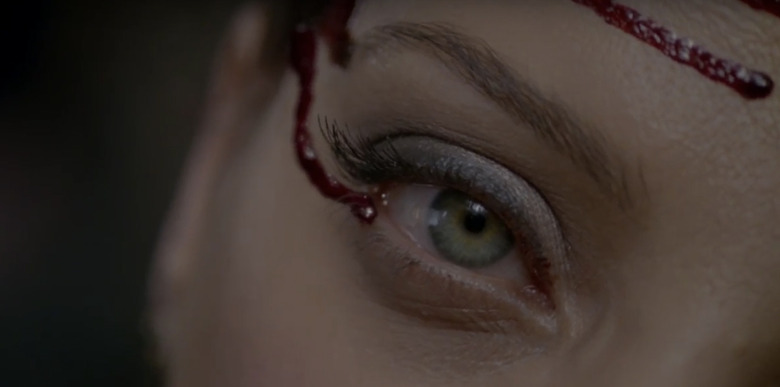 When production was halted on HBO's television adaptation of the sci-fi feature Westworld, some were worried that the show was on shaky ground before it had even premiered on the cable network. Thankfully, J.J. Abrams came around to put a positive spin on the situation saying that executive producers Jonathan Nolan and Lisa Joy just needed more time to fine tune the final four scripts for the show's first season. Now that a new Westworld trailer has debuted, it looks like this show will be worth the wait.
Over the weekend, HBO debuted a new Westworld trailer showing a whole bunch of new footage from the show that will explore artificial intelligence and consciousness in a future where an elaborate amusement park is brought to life by sophisticated androids. But what happens when these creations begin explore what it means to be human by testing the boundaries of their existence and significance, thereby threatening the humans who have controlled them for so long?
Here's the new Westworld trailer straight from HBO:
HBO recently revealed that Westworld would arrive before the end of the year, but an exact release date has yet to be announced. If this trailer is any indicator, this show will be yet another genre hit for the cable network, and it could be the most promising television show Bad Robot has had since Lost. That may sound like a tall order, but this looks like rich, compelling sci-fi that won't be held back by trying to please more general audiences on network television, something that has hurt a genre that has always been meant for niche audiences.
The series has been described as "a dark odyssey about the dawn of artificial consciousness and the evolution of sin. Set at the intersection of the near future and the reimagined past, it explores a world in which every human appetite, no matter how noble or depraved, can be indulged." Jonathan Nolan is executive producing, writing and directing, so hopefully he brings the same quality to the show that he's brought to his brother's films and his own show Person of Interest.
Westworld also features quite the cast, including Anthony Hopkins, Ed Harris, Evan Rachel Wood, James Marsden, Thandie Newton, Jeffrey Wright, Tessa Thompson, Sidse Babett Knudsen, Jimmi Simpson, Rodrigo Santoro, Shannon Woodward, Ingrid Bolsø Berdal, Ben Barnes, Simon Quarterman, Angela Sarafyan, Luke Hemsworth and Clifton Collins, Jr.
Stay tuned to find out when Westworld will premiere later this year.