Warner Bros. Pushes Back 'The LEGO Movie 2' To 2019, Shuffles 'Live By Night' & More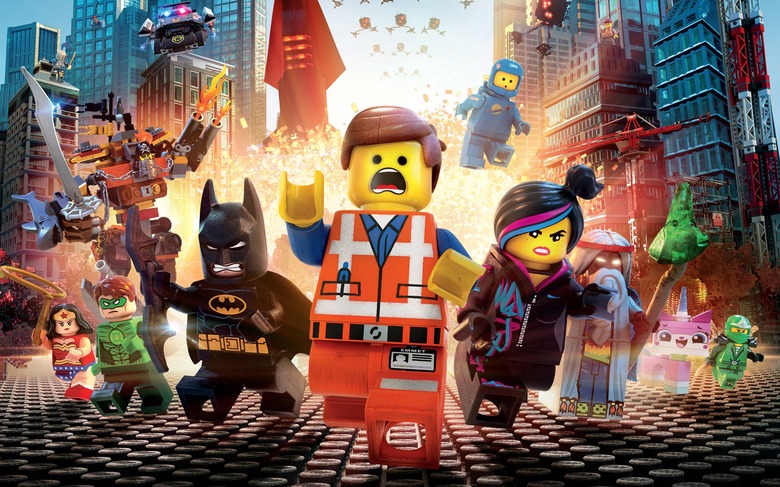 If you've been patiently waiting for The LEGO Movie sequel, you'll have to hold out nine more months. Warner Bros. Pictures has pushed back the release date of the animated follow-up from its original summer 2018 release date to an early debut in 2019. In addition, they've also pushed back the release of Geostorm with Gerard Butler nine months, while also bumping up Ben Affleck's long-developing crime drama Live by Night up by nine months. We're not sure why nine months is the number of the day here either.
Find out The LEGO Movie 2 release date and the rest of the calendar shuffling after the jump.
Originally slated for May 18, 2018, Warner Bros. has pushed back The LEGO Movie 2 all the way to February 8, 2019. That's a big delay, and there's no reason given for the shift. But The LEGO Movie debuted around the same time back in 2014, and there will be very little competition for the sequel during that month. It puts the film in a much better position for box office number than having an early summer release just before all the blockbusters arrive. The good news is you can still get your LEGO fix next year with The LEGO Batman Movie on February 10, 2017 and Ninjago on September 17, 2017.
In addition, Variety reveals Geostorm starring Gerard Butler has been delayed yet again, this time all the way back to October 20, 2017. It was previously slated for a release this fall, got pushed back to January of 2017, and now it's been pushed another nine months. Again, no reason was given for the delay.
There's good news for people who have been waiting to see what Ben Affleck can do behind the camera again, there's good news. The studio has bumped up his adaptation of Dennis Lehane's crime novel Live By Night. Originally slated for October 20, 2017, the film has now been slated for January 13, 2017. That may seem like a poor release date, but Warner Bros. is likely hoping this will be an awards contender that pulls in an audience the way American Sniper did for them in early 2015 after an awards qualifying release in Christmas of 2014.
Finally, the studio has also pushed back the comedy Bastards, starring Ed Helms and Owen Wilson. The film was originally set to arrive on November 4 this year, but has been pushed to January 27, 2017 instead. That doesn't bode well for the comedy, but maybe the release will put the movie in a better position at the box office.