CBS' 'MacGyver' Getting New Premiere Directed By James Wan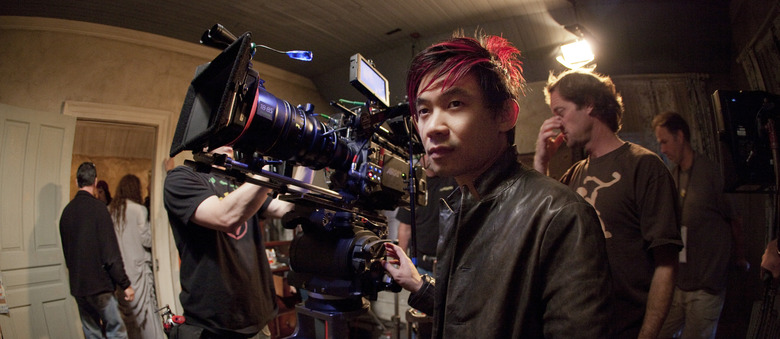 James Wan has long hoped to direct a MacGyver reboot, and now he'll finally get his wish. The Conjuring and Aquaman director has been set to helm the first episode of CBS' upcoming series, on which he was already serving as executive producer. The show is a prequel, starring X-Men: Apocalypse's Lucas Till as a younger version of television's most resourceful hero. 
CBS' MacGyver already had a pilot, directed by David Von Ancken. We even saw some footage from it in the form of that upfronts trailer last month. However, Variety now reports that the earlier pilot will be scrapped. Stars Till and George Eads will remain on board, but otherwise the cast will be replaced. Justin Hires (formerly of CBS' Rush Hour) reboot joined the cast earlier this week.
As a huge fan of the 1980s MacGyver series, Wan had originally planned to direct a MacGyver feature film circa 2012. But that version never came together, and in 2015 New Line pivoted to making a MacGyver TV series. Wan was going to direct the pilot, but his feature film schedule got in the way so Von Ancken replaced him while Wan stayed on to executive produce. Now that he has a bit of free time on his hands, Wan will shoot the new MacGyver premiere. MacGyver has already been picked up to series and is expected to premiere on CBS this fall.
Wan is coming off of The Conjuring 2, which looks like another critical and commercial hit for him. The horror series is slowly building up a new shared universe without making a big fuss of it. It's already spawned one spinoff, 2014's Annabelle, and has another spinoff about Conjuring 2's evil nun on the way. Coming up next for Wan is Aquaman with Jason Momoa, part of Warner Bros.' developing DC Extended Universe.
Take a peek at the earlier MacGyver pilot below.