'Roseanne For President' Trailer: A Documentary Follows The Comedian's Real, Wild Campaign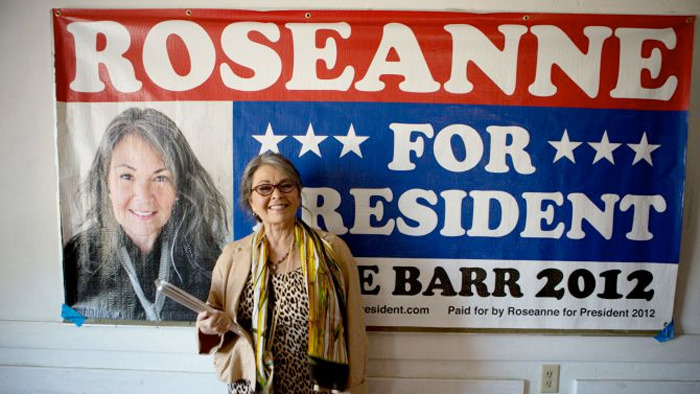 America is so embroiled in the current insane election that you may have forgotten some of the craziness that ensued in the election for president back in 2012. You may not remember this, but comedian and sitcom star Roseanne Barr was once legitimately campaigning to be President of the United States as a challenge to the two-party political system that runs our democracy. Now a documentary reminds us of her journey, and gives us an in-depth look at not just her campaign, but the comedian herself.
Watch the Roseanne for President trailer after the jump.
Though this campaign seemed like a big joke, Barr genuinely wanted her voice to be heard, and commentary from personalities such as Rosie O'Donnell and documentarian Michael Moore further illustrate the support she had in her efforts to change the system that many have come to believe is broken.
Barr shook up the world of sitcoms with her blunt, blue-collar character in her self-named sitcom, so it only makes sense that she would shake up the political system as well. Unfortunately, Roseanne ended up placing sixth in the election with less than 1% of the popular vote. It's a shame she didn't run this year because she might actually have a chance at defeating either of the two major candidates running this year since not even members of their own parties seem all that jazzed about voting for them.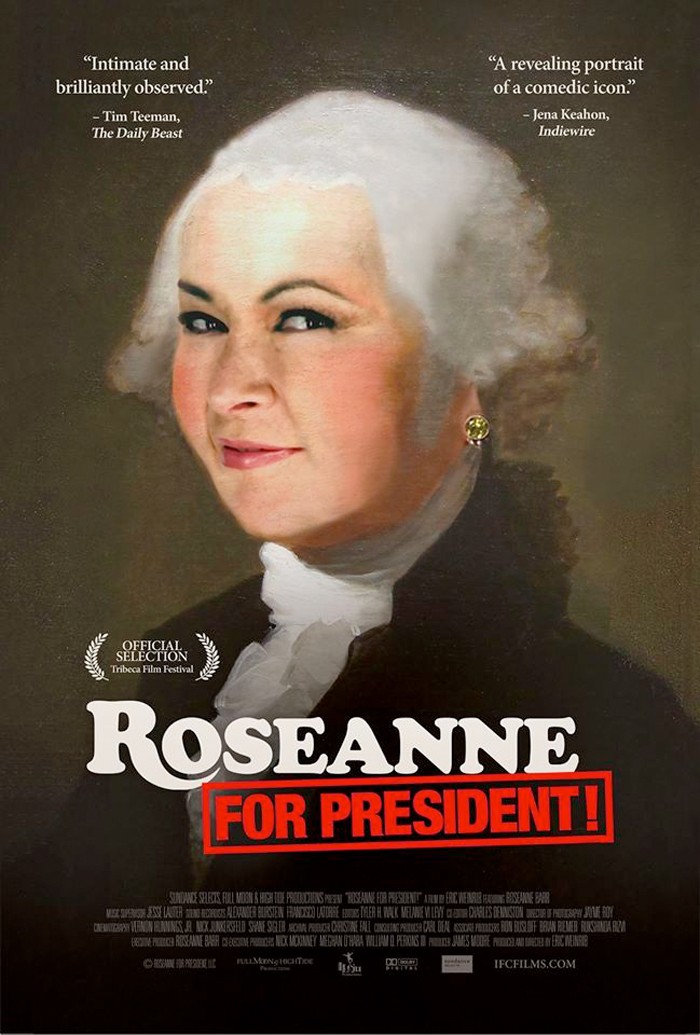 27 years after Roseanne Barr's groundbreaking sitcom "Roseanne" became the #1 show on television, ROSEANNE FOR PRESIDENT! brings you the story of the Emmy Award-winning actress and trailblazing comedian's 2012 gonzo campaign for president of the United States. Having written and created a sitcom that changed the cultural landscape by revolutionizing what Americans think of family, class, race, gender, and gay rights, Roseanne is uniquely qualified to fix – well, everything.
Through the warped lens of the Barr Campaign, this surreal dark comedy examines the impact Roseanne's work has had on society and who she is as a person. Fearlessly speaking truth to power comes with a price and Roseanne has taken some bumps and bruises along the way. The movie digs deep into Roseanne's past, unearthing a personality that even the filmmakers had no idea they would encounter. What begins as a political journey becomes a raw and revealing portrait of a comedic icon.
Roseanne for President opens in LA and NY on July 1 and it will also be available on VOD that same day.