'Alien: Covenant' Set Photo: On Set, Everyone Can Hear Ridley Scott Direct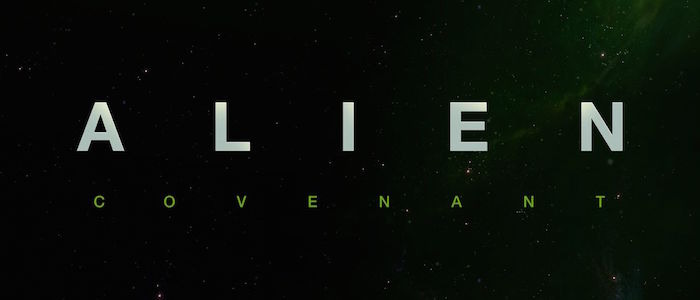 Alien: Covenant is deep into production and we know precious little about the sixth film in this legendary horror/science fiction series. We know that it is a semi-direct sequel to Prometheus, following a new group of characters who stumble into the mess created by the events of that film. We know that Michael Fassbender's morally murky android David is set to return. We know that it will follow tradition and embrace the R rating, because what is an Alien movie without a little viscera? Beyond that, 20th Century Fox has done a pretty good job at keeping most of the secrets related to this movie (with one noteworthy exception) from the public eye.
In other words, don't expand any grand revelations from this newly released Alien: Covenant set photo. But hey, it's a slow news day.
The photo was released over on the official Alien Facebook page and star of this image isn't a Xenomorph or a cool piece of future technology or even Fassbender, who can be seen slightly out of focus in the background. The focus is director Ridley Scott, the seemingly immortal filmmaker who helmed the original Alien back in 1979 before returning with 2012's divisive Prometheus.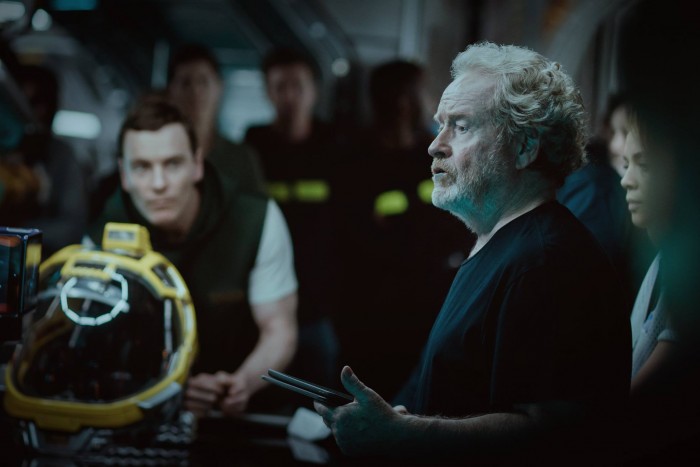 Although Scott has had his fair share of misfires over the decades (and that's going to happen to anyone who works as often as he does), he's racked up his fair share of masterpieces. Right now, we have every reason to be optimistic. Scott is coming right off the financial and critical success of The Martian, which was one of 2015's best movies and one of the best all-time best films in Scott's filmography. We could be looking at a newly re-energized Scott, a director riding high on recent success who is well-aware of the mixed response to Prometheus and wants to helm another absolute winner. Let's keep our fingers crossed, right?
Here's the official synopsis for Alien: Covenant:
Set as the second chapter in a prequel 

trilogy

 that began with Prometheus, Alien: Covenant connects directly to Ridley Scott's 1979 seminal work of science fiction. It begins with the colony ship Covenant, bound for a remote planet on the far side of the galaxy. There, the crew discovers what they think is an uncharted paradise, but is actually a dark, dangerous world — whose sole inhabitant is the "synthetic" David, survivor of the doomed Prometheus expedition.
Alien: Covenant stars Katherine Waterston, Michael Fassbender, Billy Crudup, Danny McBride, Demian Bichir, and Amy Seimetz and is set for an August 4, 2017 release date.