'Finding Nemo' Honest Trailer: The Ocean Is A Non-Stop Murder Parade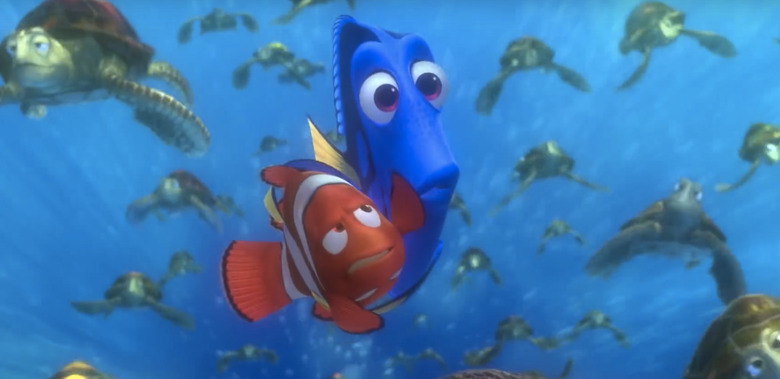 Finding Dory is hitting theaters this weekend, and the buzz before it arrives has been pretty good. Plenty of moviegoers will see for themselves this weekend, with the sequel looking at taking in as much as $120 million. But in the meantime, why not take a look back at its predecessor Finding Nemo by letting the folks at Honest Trailers mock the undersea adventure, including pointing out just how frighteningly dangerous the ocean is for Marlin (Albert Brooks) and Dory (Ellen DeGeneres).
Here's the Finding Nemo Honest Trailer from Screen Junkies:
As the Honest Trailer points out, Dory can be a little overwhelming as a supporting character, which does create some concern for her taking the spotlight in Finding Dory. Thankfully, early reviews indicate that Pixar has effectively made the character work, despite her neverending energy and inquisitive nature due to her forgetfulness. But will the movie pack as much of an emotional punch as the first 10 minutes of Finding Nemo?
What's amazing is that Pixar has been following their familiar formula in feature films for over 20 years now, and yet they have a nearly flawless record when it comes to the quality of their movies. Only Cars and Cars 2 are truly bad Pixar movies, and most families still love them. Hopefully they won't ever go "full Minion," which might be my new favorite way to talk about terrible animated movies.
If you want some more Finding Nemo fun, here's how the Pixar movie should have ended:
Watch the most recent trailer for Finding Dory right here, or check out some recent clips and behind the scenes footage over here, before the sequel arrives on June 17.