'Moana' Teaser Trailer: Disney's South Pacific Princess Sets Sail With A Charismatic Demi-God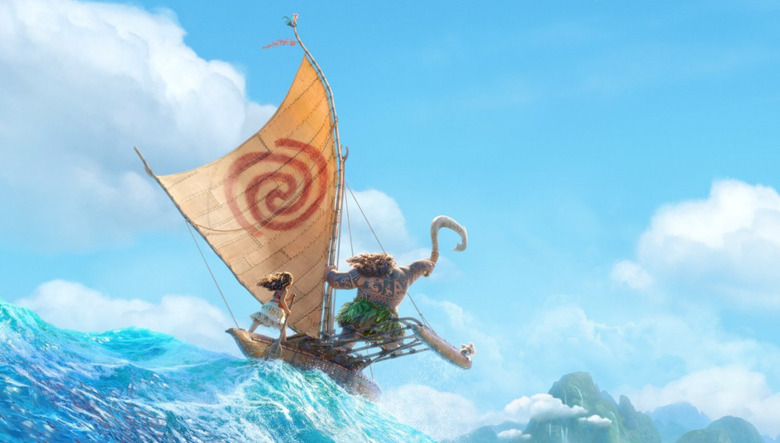 This fall, Disney adds another princess to their roster of female characters with Moana. However, rather than having another princess who needs saving by a handsome, Disney is continuing their increased dedication to creating strong female characters for little girls to look up to while also delivering some diversity with their first South Pacific princess, voiced by newcomer Auli'i Cravalho.
The first Moana trailer has arrived, and it gives us a taste of what's in store for the title character's high seas journey that will see her teamed up with a demi-god named Maui, voiced by none other than one of the hardest working talents in Hollywood today, Dwayne Johnson. Watch the Moana trailer after the jump.
Here's the first Moana trailer straight form Disney:
For a movie called Moana, it's a little frustrating that so much of the trailer is focused on Maui the demi-god. But since Dwayne Johnson will definitely have some drawing power here at the box office, it's not exactly unexpected. Plus, Moana does still get time to shine, and surely she'll be front and center in the marketing as we get closer to the release.
Directed by Ron Clements and John Musker, Moana follows a teenager (Cravalho) in ancient Oceania who sets out on a daring adventure to save her people, joining forces with the demi-god Maui (Johnson) along the way.
The visuals on display are stunning, and we've come to expect nothing less from Disney, even without Pixar involved. But more importantly, it seems like this will be another Disney Animation movie that taps into what has made the House of Mouse's animated films from decades ago become classic. With a script from Zootopia scribe Jared Bush, sitcom and sketch comedy writer Pamela Ribon, and What We Do in the Shadows writer/director Taika Waititi, this should be something special.
Of course, one of the bigger draws for this film will be the music. This will be one of those traditional Disney musicals, and Hamilton star and creator Lin-Manuel Miranda is writing some original music with Opetaia Foa'i and Mark Mancina for the soundtrack. In addition, those who love the aforementioned Broadway musical will be happy to hear a little Hamilton reunion is happening in Moana with co-star Phillipa Soo will be lending her voice to the film.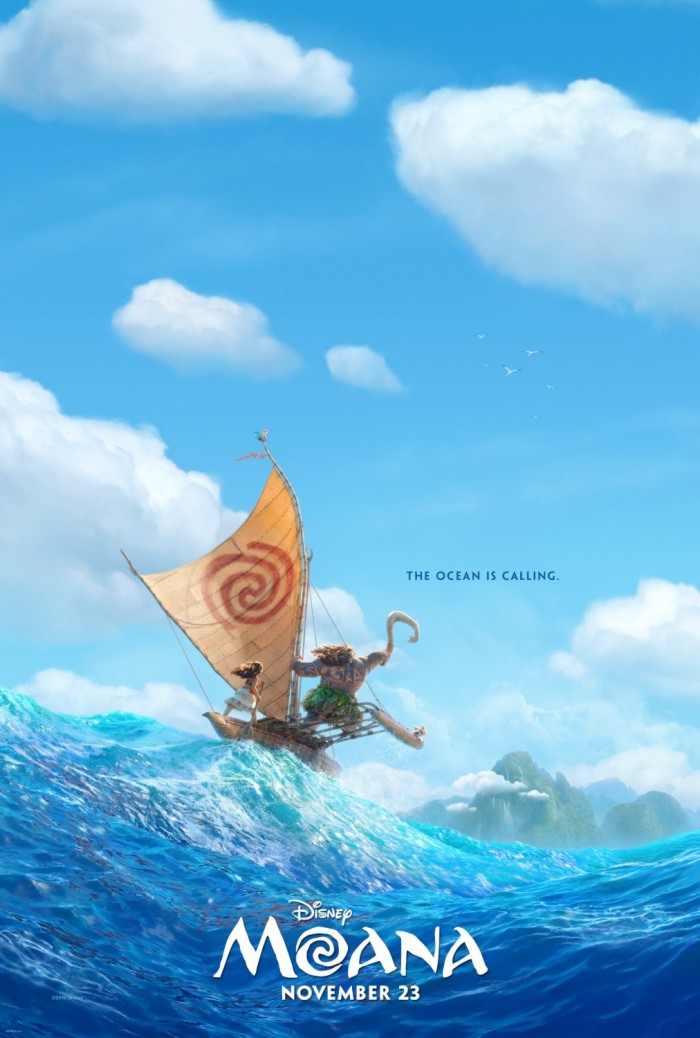 In the ancient South Pacific world of Oceania, Moana, a born navigator, sets sail in search of a fabled island. During her incredible journey, she teams up with her hero, the legendary demi-god Maui, to traverse the open ocean on an action-packed voyage, encountering enormous sea creatures, breathtaking underworlds and ancient folklore.
Moana arrives on November 23rd.