Doug Liman Is The Latest Director Linked To Young Adult Thriller 'Chaos Walking'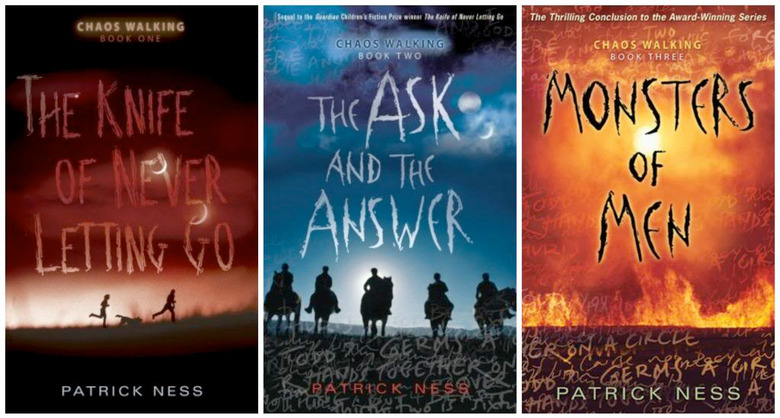 After picking up the rights to the Chaos Walking series of young adult books back in 2011, there has been very little development on getting Patrick Ness' bestselling story to the big screen. Adaptation and Eternal Sunshine of the Spotless Mind writer Charlie Kaufman was hired to script the project in 2012 and director Robert Zemeckis was circling the film in 2013. But since then, we haven't heard anything. But that changes today.
Edge of Tomorrow and Mr. and Mrs. Smith director Doug Liman is currently in talks to direct Chaos Walking, which is still set up at Lionsgate/Summit Entertainment. Find out more about the Chaos Walking movie after the jump.
For those who haven't read the books, here's the synopsis of the first title, The Knife of Never Letting Go:
Todd Hewitt is the only boy in a town of men. Ever since the settlers were infected with the Noise germ, Todd can hear everything the men think, and they hear everything he thinks. Todd is just a month away from becoming a man, but in the midst of the cacophony, he knows that the town is hiding something from him — something so awful Todd is forced to flee with only his dog, whose simple, loyal voice he hears too. With hostile men from the town in pursuit, the two stumble upon a strange and eerily silent creature: a girl. Who is she? Why wasn't she killed by the germ like all the females on New World? Propelled by Todd's gritty narration, readers are in for a white-knuckle journey in which a boy on the cusp of manhood must unlearn everything he knows in order to figure out who he truly is.
That sounds a little more interesting than most of the young adult sci-fi fare out there today, but it's the fact that Charlie Kaufman adapted the book that really has my attention. Adding Doug Liman to the mix as director is promising as well, especially with the filmmaker coming off the sorely underrated sci-fi action adventure Edge of Tomorrow (or Live. Die. Repeat. as it came to be known on home video).
Lionsgate is surely looking for another big franchise to keep them going strong with The Divergent Series faltering at the box office with the most recent chapter and no more Hunger Games books left to adapt (though prequels are still a possibility). Here's hoping Lionsgate/Summit can deliver something a little better than their lackluster Divergent franchise