Sequel Bits: 'Independence Day: Resurgence,' 'Ghostbusters,' 'Transformers: The Last Knight,' 'Star Trek Beyond,'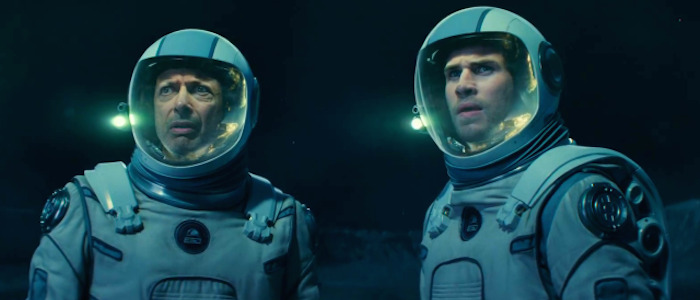 In today's edition of Sequel Bits:
Liam Hemsworth battles aliens in a new Independence Day: Resurgence clip.
A new Autobot has been spotted as Transformers: The Last Knight heads to Arizona.
Michael Giacchino teases the Star Trek Beyond score.
Chris Hemsworth talks about his Ghostbusters character.
Outfest will screen Ghostbusters before it opens in theaters.
No, Jerry Seinfeld won't make the Bee Movie sequel you never demanded.
A brief new clip from Independence Day: Resurgence has arrived online and it's going to look awfully familiar to anyone who knows the original film fairly well. The focus of the scene is Liam Hemsworth's Jake Morrison, who finds himself piloting a jet in the middle of a giant aerial battle between the forces of Earth and the alien invaders. While the effects are more modern, the visuals feel very much in line with the first Independence Day. For better or worse (I have a huge soft spot the 1996 original myself), this looks like it will essentially align with what Roland Emmerich delivered twenty years ago.

While we're talking about Hemsworths, Chris Hemsworth was at the Wizard World Comic Con in Philadelphia, where he spoke about his role in Paul Feig's upcoming Ghostbusters remake. As we saw in the trailers, his Kevin is a lovable (but incredibly attractive) dimwit who frequently needs to be rescued by the female heroes of the film:
[The role] kind of came alive as we got there. Because I remember talking to Paul, the director, and not really not knowing who the character was and he said, 'That's fine. It's going to be a lot of improvising.' And we got there, and the girls and myself, and started improvising, and the character kind of took off. He's completely wacky, and he needs to be rescued most of the time and probably does more harm than good, most of the time. Doesn't know how to answer the phone. Just hoping to get some free-rent. He's hoping that comes with the job, which it kind of does.
Hemsworth finding his character through improvisation is very much in line with how Feig's sets tend to operate, where scripted dialogue is only there as a placeholder until the actors improvise something funnier. Although he's shown great comic timing in the Thor movies, it's going to be fun watching Hemsworth strut his stuff in an all-out comedy – he certainly appears to be a natural.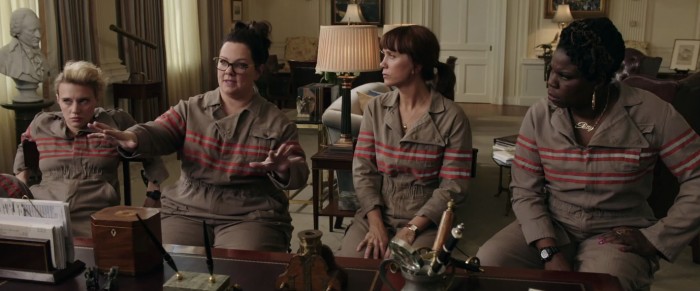 Meanwhile, Outfest (the largest LGBT film festival in the world) has announced that it will host a special screening of Ghostbusters on July 13, two days before it officially opens in theaters. It's a strong move from the fest for two reasons. First, it's the kind of screening that will turn far more eyes toward an event that is niche by its very nature. Second, it's a firm showing of support for a movie that has been an unjust target of misogynists and man-babies all across the internet.
Bee Movie opened in 2007, was a modest success on the international stage, and then quietly vanished, leaving little evidence that it ever existed at all. The film has developed a bizarre circle of fans who love it ironically (you can buy a t-shirt that features the entire script in tiny font), but co-writer/star Jerry Seinfeld seems to think that the entire world is clamoring for a sequel. In a recent Reddit AMA, the beloved comedian made it clear that no, he will not make Bee Movie 2, even though he knows everyone wants one:
I considered it this spring for a solid six hours. There's a fantastic energy now for some reason, on the internet particularly. Tumblr, people brought my attention to. I actually did consider it, but then I realized it would make Bee Movie 1 less iconic. But my kids want me to do it, a lot of people want me to do it. A lot of people that don't know what animation is want me to do it. If you have any idea what animation is, you'd never do it.
That's okay, Mr. Seinfeld. Don't worry about it. Keep on getting coffee with comedians in cars. Don't fret about Bee Movie 2 at all. No sweat.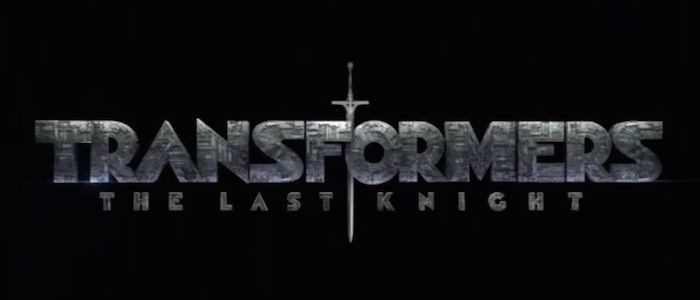 After three weeks of filming in Cuba, Transformers: The Last Knight has pulled up stakes and relocated to Arizona, where it will be filming new Lake Roosevelt. The production will shut down a 14-mile stretch of highway, which means Michael Bay and his crew will probably be filming a chase sequence of some kind on that space. A couple dozen black military vehicles were also spotted in the area, which sounds about right.
Out lurking at the TF5 set and caught this awesome new vehicle. Couldn't make out any emblems as to what side it plays on, if any. #transformers5 #nothingtoseehere
The few seconds of footage in the embed above were captured near the set of Transformers: The Last Knight and Transformers Live thinks they know what we're looking at. This could be Wreck-Gar, a junk-hauling Autobot first introduced in 1986's Transformers: The Movie. The vehicle certainly looks the part and let's face it – the previous four movies have already gone through most of the familiar faces already.
Okay... a TINY taste of Beyond. Had such a great week recording at Fox! That's Don Williams, Bernie Dresel, Alex Acuna Dan Greco and Emil Richards (left to right). A video posted by Michael Giacchino (@m_giacchino) on Jun 8, 2016 at 11:54am PDT
Composer Michael Giacchino has been finishing his score for Star Trek Beyond over the past few days and shared a few snippets of what we can expect on Instagram. The video above begins with some very dramatic percussion before making a beautiful transition to a melody that will sound very familiar to Star Trek fans. The video below is even better, showcasing a large choir as they perform the iconic theme from the original series.
Adding the final touches on our last day of recording for Star Trek Beyond...