John Williams Confirmed To Score 'Indiana Jones 5' And 'Star Wars: Episode VIII'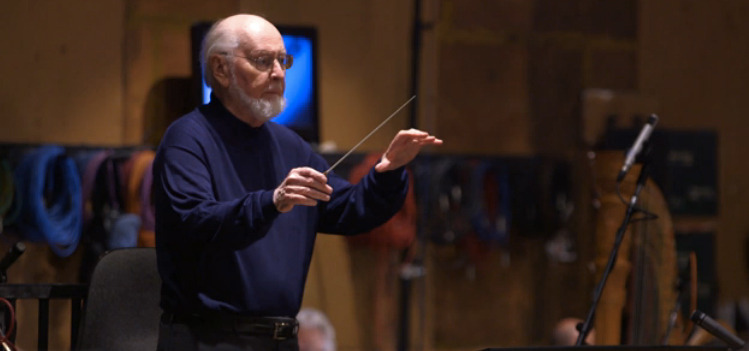 In today's news that everyone expected but we all needed to hear just to reassure ourselves, the developing Disney and Lucasfilm sequels Indiana Jones 5 and Star Wars: Episode VIII have confirmed who will be providing the score for each of the films. And it's exactly who you hope it would be.
John Williams, the composer behind the iconic themes for both the fedora-toting archaeologist and the saga that takes place in a galaxy far, far away, has been confirmed to compose the scores for both sequels from director Steven Spielberg and Rian Johnson. Williams also has a playful selfish reason that he wants to score Star Wars: Episode VIII. Find out more after the jump.
First up, confirmation of John Williams being on board Indiana Jones 5 came from here:
Breaking! At the @AmericanFilm Tribute, #StevenSpielberg confirmed that #JohnWilliams will score #IndianaJones 5! pic.twitter.com/2RKGsbeonj

— Scott Mantz (@MovieMantz) June 10, 2016
That's Access Hollywood reporter Scott Mantz on the red carpet last night for the American Film Institute's event honoring John Williams with a lifetime achievement award. During an interview, Spielberg apparently confirmed that Williams would return for Indiana Jones 5. So even if the movie turns out to be as disappointing as Indiana Jones the Kingdom of the Crystal Skull, at least we know the score will be terrific.
For all you John Williams fans out there, the AFI tribute to John Williams will be airing on June 15th on TNT, so you'll be able to see how the iconic composer was honored by the various directors he's worked with over the years. The tribute just so happens to be playing after Catch Me If You Can, one of my favorite scores that Williams has done.
As for returning to Star Wars again, Williams spoke to Variety about the potential of composing the Star Wars Episode VIII score, following his return to the saga with The Force Awakens. Williams simply said:
If I can do it, I certainly will. I told Kathy Kennedy I'm happy to do it, but the real reason is, I didn't want anybody else writing music for Daisy Ridley.
The theme that Williams composed for Rey was one of my favorite new musical additions to Star Wars, and it appears Williams has a fondness for the actress as well. It'll be interesting to hear what he comes up with for the sequel.
Williams is coming off composing the score for Steven Spielberg's The BFG after teaming with the director 27 times previously, and he'll add another to that list as he's also providing the music for Ready Player One. But one day, we're going to face the harsh truth that Williams is getting up there in the years and won't always be there for Spielberg or Star Wars. That will be a sad day, but at least for now, we can enjoy all the music he gives to us on the big screen. Let's just hope he stays healthy for the next few years.
Star Wars: Episode VIII arrives on December 15, 2017 and Indiana Jones 5 is coming July 19, 2019.