'Finding Dory' Director Andrew Stanton Wants To Return To Live-Action Filmmaking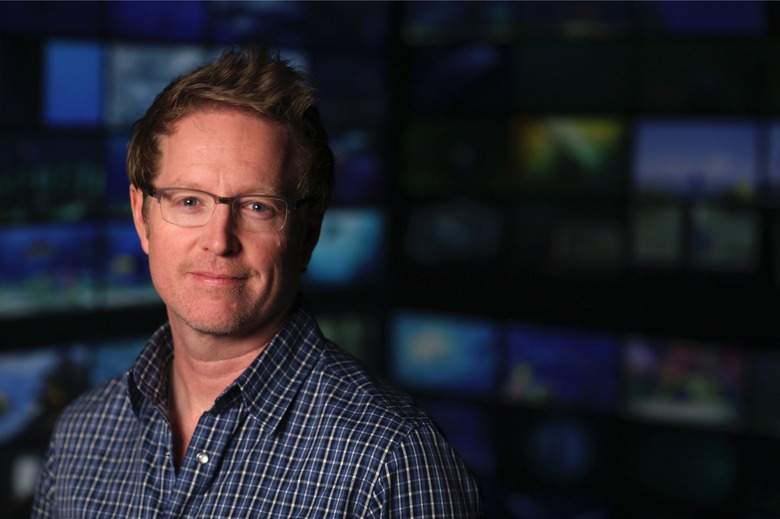 Andrew Stanton had built his entire career on animation, with films like Finding Nemo and Wall-E, before making his live-action debut with 2012's John Carter. This summer's Finding Dory brings him back into the Pixar fold, but he's already looking to mix things up again. In a new interview, Stanton revealed that he wants to take a break from animation and return to live-action. And we may not have to wait long to find out what that next project is. 
CinemaBlend asked Stanton what he's got coming down the pipeline, and the director gave a frank response:
I'm not getting any younger, so I'm probably going to flop to live-action for a little bit. Because it's quicker and it's a little bit more of the opposite... It's the antithesis of animation. Animation you get to control everything, and it's awesome in that sense. But there's no spontaneity, and it takes a long time! And so there's high risk for the complete opposite reasons of live-action, but I need a little bit of short term spontaneity — to play with that.
The filmmaker didn't offer any clues about what his next live-action project might be. But it sounds like we'll probably hear about it sooner rather than later. "I have a lot of options," he told the site. "But I definitely want to get busy before the year is out."
In 2011, deep into post-production in John Carter, Stanton spoke about some of the inherent issues with the live-action filmmaking process — namely, the fact that it moves more quickly and doesn't allow for as much fine-tuning. "You wonder why our movies are good?" he said. "It's not because we're smarter, it's not because we're better, it's because we are in a system that recognizes that you don't go, "Oh my God, okay, I'm going to paint this, but I can only touch the brush once and I'm only going to make one stroke.'" After spending the past several years mired in the Pixar process, though, Stanton understandably seems ready for a change of pace.
John Carter was a rocky start for Stanton's live-action career. Critics were indifferent and box office was dismal (it only made $284 million, which sounds like a lot until you realize it cost $250 million to produce). Still, there was a lot to admire about it, from its soaring ambition to its lovingly designed world to its striking character designs. If Stanton wants to give live-action another go, we can't wait to see what he'll do next.
Finding Dory is in theaters June 17.