'The Shallows' Trailer Preaches The Virtue Of Self-Reliance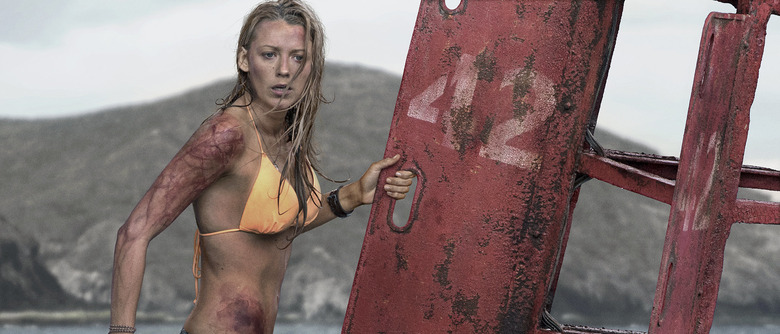 Sony has released one last trailer for Blake Lively's summer shark movie The Shallows, and it may just be the best one yet. Instead of B-movie gore or schmaltzy backstory, it offers a stern lecture about self-reliance, all set to gorgeous, sun-dappled scenes of Nancy (Lively) preparing to get into the water. "Yes sir, it's hard work to become self reliant," a voice says firmly. But, he continues, "If you're not self-reliant, you'l never do any more than just get by."
It's a weird choice that pays off, setting an intriguingly off-kilter tone for everything we see onscreen. Hopefully Nancy can hear the same narration we can, because she's going to need all the self-reliance she can muster to survive the imminent shark attack. Watch the latest The Shallows trailer after the jump. 
If that narration sounds like something out of a midcentury instructional video, well, that's because it is. It's a snippet from the 1951 short film "Developing Self Reliance." It's an unusual way to introduce the themes of the film, making The Shallows seem like something more interesting — thoughtful, artsier — than your typical thriller. At any rate, it sure beats another slowed-down cover of a stale pop hit.
The Shallows looks like a breath of fresh air, and not just because it takes place on a breezy beach. In a summer season clogged with blockbuster sequels, each one bigger and more complicated than the last, The Shallows is a taut, original thriller with a dead-simple premise. Sometimes, that's all you need.The Shallows opens June 29.
In the taut thriller The Shallows, when Nancy (Blake Lively) is surfing on a secluded beach, she finds herself on the feeding ground of a great white shark. Though she is stranded only 200 yards from shore, survival proves to be the ultimate test of wills, requiring all of Nancy's ingenuity, resourcefulness, and fortitude.