Magic Movies: The Best Films About Magic And Magicians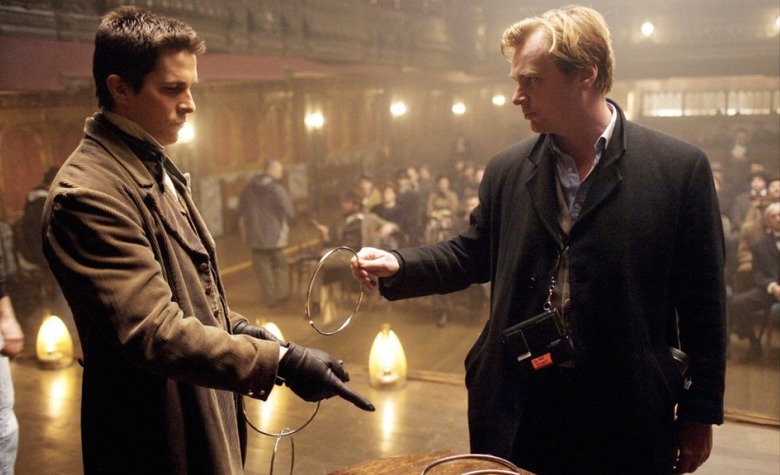 We may receive a commission on purchases made from links.
We often publish best of lists on this site, but this one is different — this one is more special to me. Ever since I was a little child, I've always been fascinated with magic and illusions. After seeing David Copperfield's television specials as a kid I was gifted a magic set produced by Fisher Price (which was awesome by the way) and became obsessed with the art form. While I wouldn't consider myself a serious magician, I do perform a few magic tricks every once in a while for family and friends.
And what initially pulled me into film geekdom is not what you might expect: the old movie magic specials that used to play on television. Those TV shows would show how Hollywood created illusions using, for the most part, practical effects, make-up and miniatures. Not that I didn't watch movies like every other child, but it was the art of making the impossible possible that is responsible for sucking me deep into the world of cinema.
So come with me as I count down my favorite movies involving magicians in the best magic movies of all time.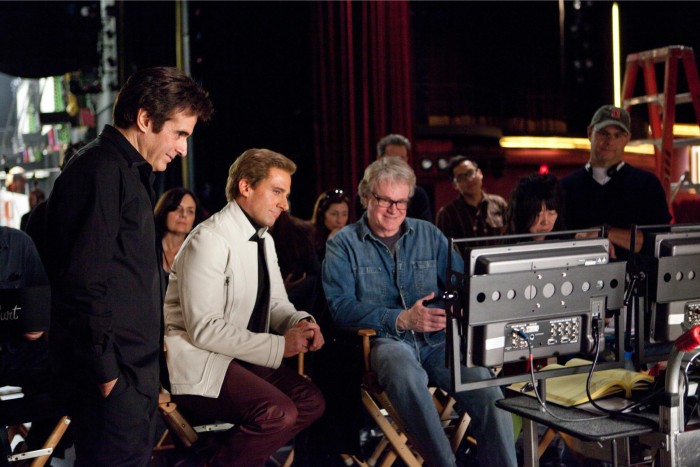 The Best Magic Movies of All Time
Before I begin, let me list off some things you should know before reading this list.
In preparation for this list I looked at a couple other Best of Magic Movies lists from around the web and discovered that most of the listings include films where magic is real. For example, the Harry Potter or Lord of the Rings films. I'm honestly not interested in doing that list. This list is mostly dedicated to films that involve magicians, stage illusionists and escape artists.
There are a few great documentaries that profile magicians that I decided not to include in this list. Maybe it's that they seem to be more personal than about magic, but for some reason I didn't want to include them even though they are great films. Those movies include:
An Honest Liar: This fascinating and touching film about James Randi chronicles his career from magician to noted skeptic, and even delves into his personal secrets quite a bit.
Magician: The Astonshing Life and Work of Orson Welles: In addition to being a writer, direct and producer, Welles was also a magician (in fact, you should seek out the trick David Copperfield did with Welles after his death). This documentary is more about Welles' Hollywood career (as it should be) but is definitely worth checking out.
There is another magic documentary that I would have liked to have included titled Magic Camp, about kids from around the world who gather every year at Tannen's Magic Camp.
And if it's not obvious enough, while I call this a list of the best magic movies of all time, this is really a list of my favorites. It's a subjective listing, and the point is not to say "this film is better than this movie" but instead to talk about some good films and hopefully point out and spotlight some movies you have never seen or heard of before or maybe never seriously considered. But I'm sure many of you will disagree with what films did and didn't make the list, and in which order I placed them. Feel free to comment below and tell me which films I should have included but didn't, or how wrong I am to put whatever movie I placed in the top spot.
15. Our Magic
This is one of the only movie on this list that treats magic as an art form. It's a great look behind the curtain into the inner circle of magicians, a world that is usually not seen by the public. There are some great stories here, and the team behind this documentary interviewed so many big names from this world. It's also a more progressive and honest look at the magic industry than you might expect from people inside the industry of secrets. If there is one complaint about this film it is that it's one of those documentaries which is mostly talking head interviews. When they do show more, it's beautifully shot, but I just wish it wasn't so heavily interview-based.
14. Hugo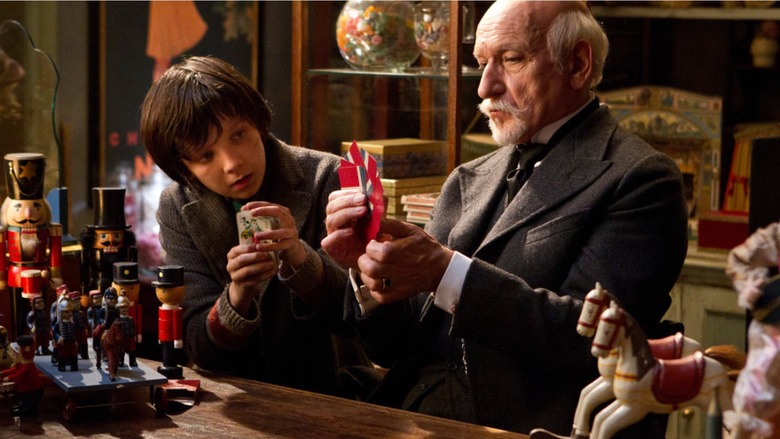 I almost didn't include this film on the list because it's not really about a magician as much is it about the discovery of a secret. Martin Scorsese's Hugo briefly gives a glimpse into how magician Georges Méliès helped create the cinematic art form. I loved this film, and it's still one of only a handful of 3D films which I think prove the usefulness of 3D as a storytelling tool. As a film, this movie deserves to be higher than most of the films on this list, but as a list of movies about magic I couldn't reason with myself to place it higher.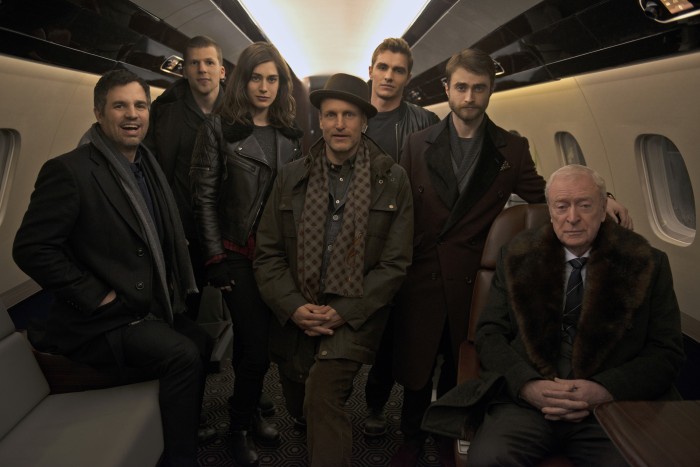 13. Now You See Me 2
Now You See Me 2 might be more fun than the first film, but it's also too silly and lacks the great twists and reveals of that first film. This sequel earns its place on this list for just one big action sequence alone, which involves the Four Horsemen having to make use of their cardistry skills to pull off a test and conceal the pirated goods as they make their escape. You can tell that so much love and magic artistry went into this sequence, and it's probably the most fun segment of the entire movie. While this film uses CG to a better effect than the first movie did, there are still moments in this story that could have been accomplished with practical magic versus a too-glossy computer-generated effect.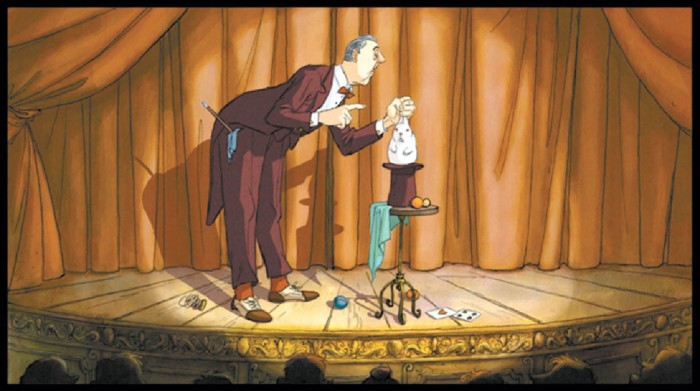 12. The Illusionist
Sylvain Chomet's beautiful and remarkable French animated film was nominated for an Oscar in 2010. The story follows a French magician who travels to Scotland after he finds himself out of work, where he meets a young woman. This is more of a character story than a movie about magic, but it's magical none the less and deserves a spot on this list at #12.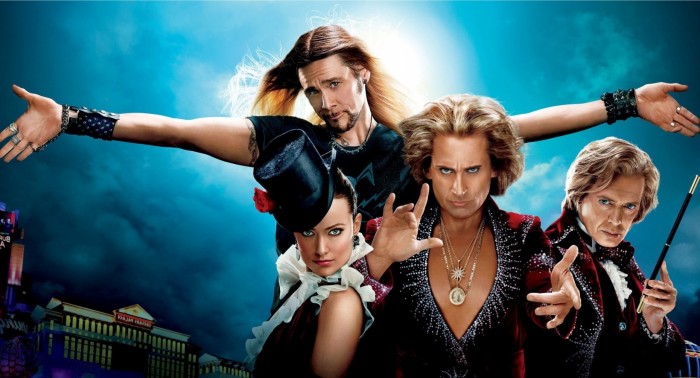 11. The Incredible Burt Wonderstone
A lot of people do not like this comedy, but I quite enjoyed The Incredible Burt Wonderstone. The story follows Steve Carell and Steve Buscemi as a Vegas-headlining magician duo a la Siegfried and Roy but less flamboyant. Wonderstone finds himself at rock bottom after his longtime partner quits, he gets fired from his long-time casino gig, and an edgy new street magician "steals his thunder." And I feel like I haven't liked anything Jim Carrey has done in years, but I really admire his performance in this film as a kind of David Blaine meets Criss Angel-style street magician by way of Jackass.
The film has a ton of references that fans of the magic world will pick up on, but might also be alienating as it's mostly making fun of this world, the crazy publicity stunts and the cheesy performers who are part of it. But still I enjoy it. The film also features a cameo from magician David Copperfield, who was a consultant on the film helping design an illusion that Wonderstone performs. As part of the film's junket, I got to take a tour of David Copperfield's secret warehouse and magic museum, which to this day is one of the most special places I've ever been lucky to visit (and this job has allowed me to visit a lot of cool and special places). You can read my report about that visit here.
10. Sleight
Sleight is like Doug Liman's Go crossed with Now You See Me, with a side of Chronicle. Smart, fun, and thrilling, JD Dillard's feature film that wowed at the 2016 Sundance Film Festival with some great high concept ideas at a micro budget, earning an acquisition by Blumhouse.
The story follows a young street magician named Bo (The Maze Runner's Jacob Latimore) who is taking care of his little sister Tina (12 Years a Slave's Storm Reid) following the death of their mother. Performing magic on the streets for tourists isn't enough to pay the bills, so Bo has turned to peddling drugs at clubs and parties for a local drug dealer Angelo (Psych and West Wing's Dulé Hill). Making clever use of his sleight of hand skills, Bo is able to avoid trouble from the police.
When another dealer tries to take over the Los Angeles market, Bo is propelled into a world of guns and gang violence, definitely not the "selling dime bags to club-goers" job he signed up for. Along the way, Bo falls for a girl named Holly (Seychelles Gabriel, a stand-out from the television series Falling Skies).  And of course, quitting the drug business isn't as easy as it sounds — the film transitions from a more typical indie drama into a comic book origin story disguised inside a thriller. How will Bo use his magic skills to get out of this situation? You can read my entire review from Sundance here.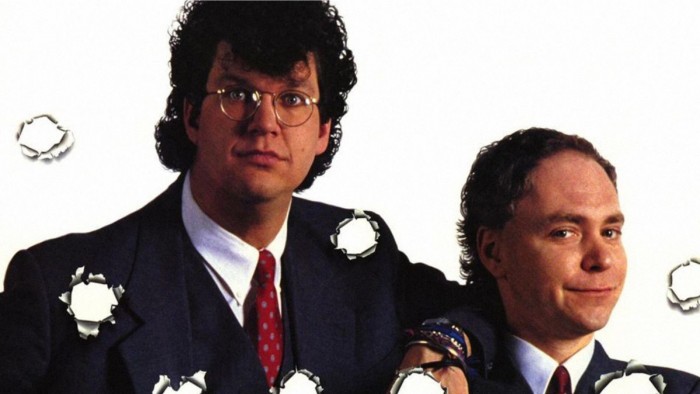 9. Penn & Teller Get Killed
I'm not even sure Penn & Teller Get Killed is a good movie, and it certainly feels like a movie from the 1980s era, but I really enjoy it. It might be that I'm just a big fan of Penn & Teller, and this film not only stars the magic duo as themselves but it was written by the pair.
The fun of the film is that Penn & Teller use magic to play jokes on each other, letting us get a glimpse into how the magic works, in their own trademarked Penn & Teller way. But the real thrust of the story begins when Penn appears on an interview show and jokes that he wishes he had someone trying to kill him because his life would be a lot more interesting. Ask and thee shall receive. The resulting adventure is not what you might expect, and has one of the most insane endings to any movie of the 1980s.
I think part of the reason I like this movie so much is that it exists and shouldn't. No production company should have spent millions of dollars on this movie, it's just crazy. And yet it's so enjoyable to those who connect with it.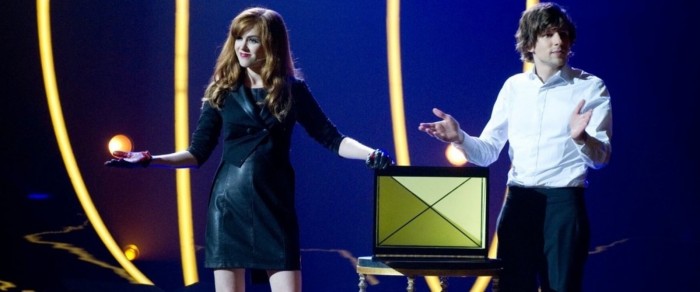 8. Now You See Me
Now You See Me is not the movie I wanted it to be, but it's still very enjoyable. I love the ridiculous idea of a crew of magicians using magic illusions to pull off huge heists. I love that the film itself is a magic trick, a set-up that leads to a big reveal which I think is very satisfying.
Like many of you, I was annoyed by the CG illusions, especially since 80% of them could have been accomplished practically. Most of the concepts in this film were devised with the help of magic consultants and are theoretically possible, so its disappointing that director Louis Leterrier chose to use CG to accomplish these moments.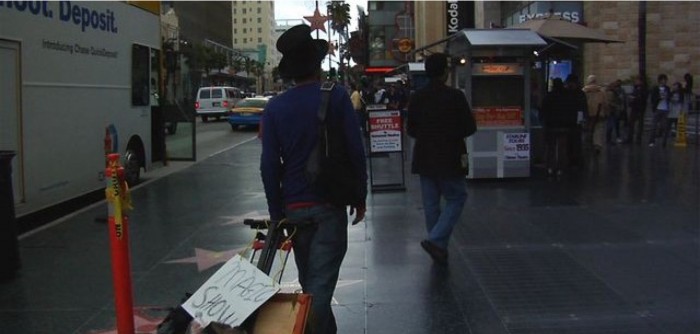 7. The Magic Life
The thing I love about The Magic Life is it shows the love, artistry but also the struggle of those who try to make magic their profession. There are other magic documentaries out there, and some good ones on this list, but most of them are rather inspiring and hopeful, whereas this seems to capture a more realistic picture of an aspiring magician who works on the streets of Hollywood to try to pay the rent. The Magic Life might be the least seen movie that appears on this list, mostly having been seen by film festival audiences before making its way to VOD. You should give it a chance if you have the time as it's available on both iTunes and Amazon streaming.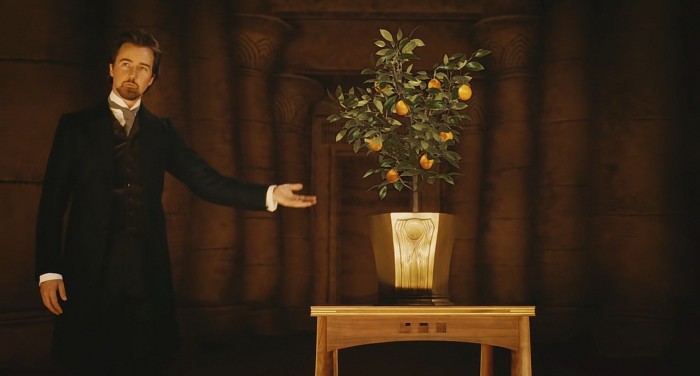 6. The Illusionist
I didn't like The Illusionist much when it was first released, and it probably doesn't help that it was the period magician film which came out the same year as Christopher Nolan's period magician film The Prestige (I may be giving a clue as to that film's possible appearance higher on this list). I have grown to enjoy this film more in additional home viewings, but the corny script is not as strong as the film's stellar performances.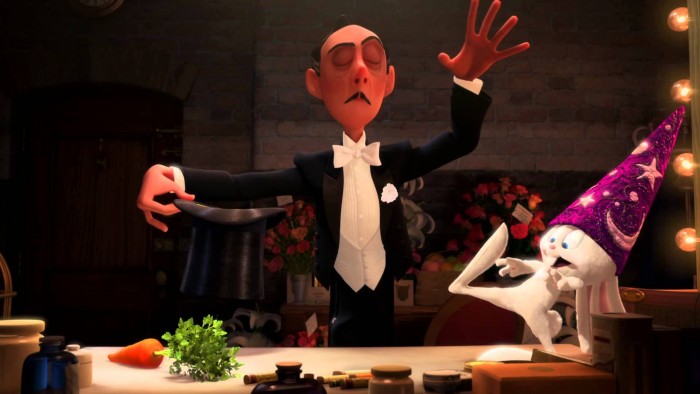 5. Presto
Doug Sweetland's five-minute film Presto made its debut before WALL-E. The story follows Presto DiGiotagione, a turn-of-the-century magician, who is famous for an astounding hat trick. Presto's apprentice rabbit, Alec, however, is dissatisfied as he shares none of Presto's wild success. While Presto is out eating lavish dinner, Alec is left behind, locked in a birdcage with a carrot torturously out of reach. The film feels like a great callback to the old Looney Toons animated shorts of yesteryear. It might not be Pixar's best short film, but it's a lot of fun. If you haven't seen it, you can watch a clip of it on YouTube.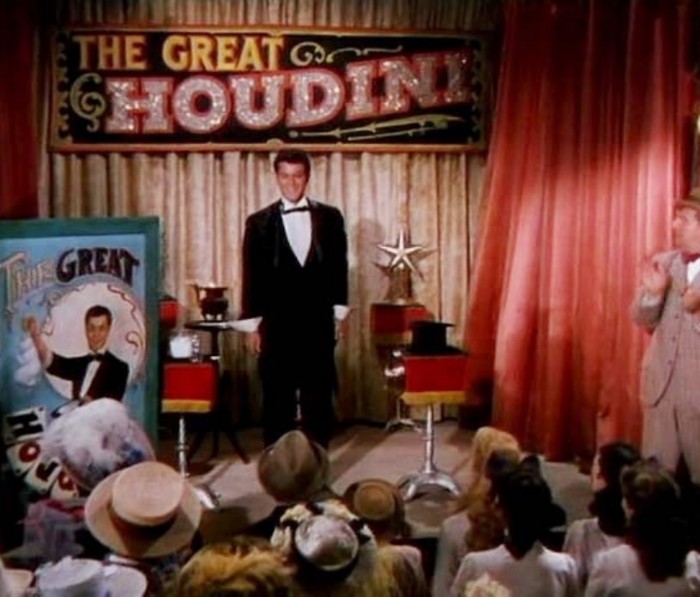 4. Houdini (1953)
Here is where we get to the portion of this list where I include the magic movies that I was obsessed with as a young child. There have been a bunch of filmmakers who have attempted to adapt the story of Houdini for the big and small screens, and the best one of the bunch is George Marshall's 1953 film starring Tony Curtis as Harry Houdini and Janet Leigh as his wife Bess. The biopic is far from accurate, more fictionalized than not, but it's a lot of fun. As Roger Ebert once said, "the only responsibility of the script is to produce the best possible film. Those who think it must be 'faithful' seem to treat adaptation like marriage." I'm sure we will eventually get a better Houdini movie, as a few have been in development in recent years. But this 1953 film is great for what it is, that being a charming, colorful yet standard biopic.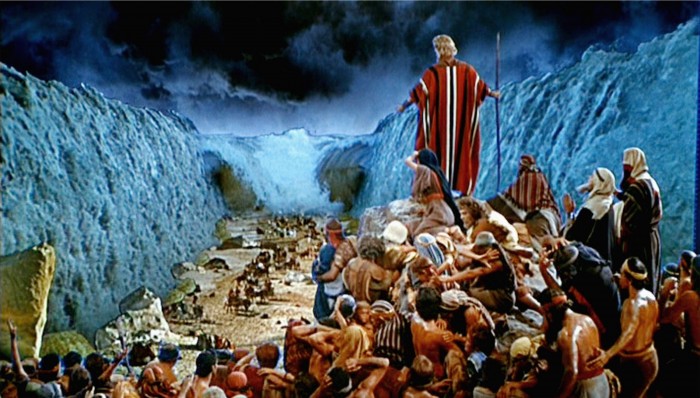 3. The Ten Commandments
The Ten Commandments is a film I've watched hundreds of times since childhood. While I was brought up Catholic, I'm no longer of any religious denomination. So for years I've wondered why this biblical adaptation has still appealed to me. Honestly, its something I've thought long and hard about, it really bugged me. And earlier this year it finally hit me: I love The Ten Commandments because at its core it's a film about a magician who uses magic to change the world. Thats a very powerful idea to me.
Now I know saying that might piss off some religious folks, and I'm not saying that Moses was doing magic tricks instead of miracles (honestly, I'm not sure Moses even existed, but let's move on). What I'm saying is that the reason this Bible story in particular connects with me is through the idea that Moses was a magician of his time. And yes, in this intro I said that I would not include films with wizards doing real magic, but that this list would be limited to movies about magicians and illusionists. This is the one exception.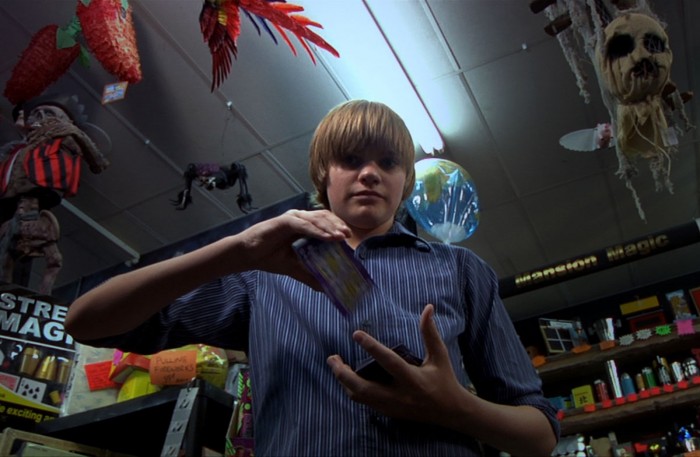 2. Make Believe
I've written about this documentary many times in the past. Make Believe is produced by the same people who made King of Kong, and if that isn't enough to get you interested, we can't be friends. The documentary follows six of the world's best young magicians as they travel to Las Vegas to battle for the title of Teen World Champion. Yes, its the same formula as Spellbound and a hundred other different documentaries — this movie doesn't try to reinvent the wheel in any way. Make Believe is a great film because of the characters it follows. Whoever did the casting for this documentary completely nailed it. This isn't just a great magic movie, or a good documentary, but a great film that I recommend everyone watch.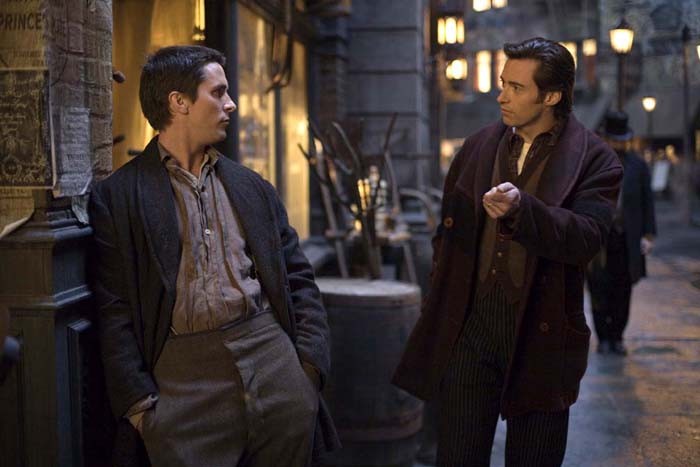 1. The Prestige
I think a lot of you knew this film would be #1 when you started reading this list, and I'm not sure I even need to explain this choice. Christopher Nolan's adaptation of The Prestige is great for many reasons: the performances, the obsessive close-to-real portrayal of magic and magicians, the compelling twisty mind-bending story which in itself functions as a magic trick of sorts. The film gets better the more I watch it. If I have one problem with this film it is with the love story, something that Nolan has continuously had trouble with in his filmography. The Prestige is a film that will stand the test of time, and will be watched 100 years from now by audiences that appreciate the movie even more so than those who got to see it on the big screen during its initial theatrical release. It's a magical movie, thrilling, dazzling, cinematically told in a way that no other filmmaker could.