'Warcraft' Could Bomb In The U.S., But It's Already A Smash Hit Abroad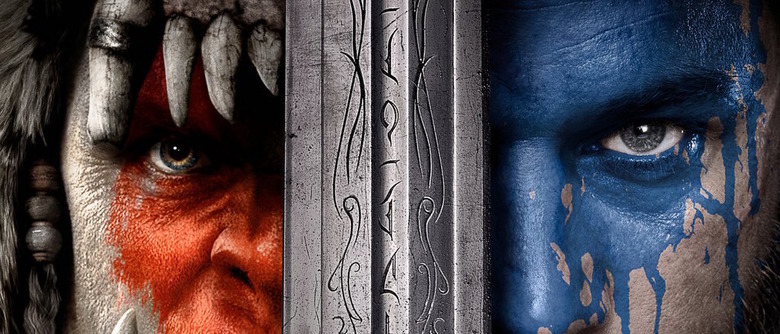 Warcraft won't open in the U.S. for another few days, but already the signs aren't good. Early tracking suggested a limp performance in theaters, and that 23% Rotten Tomatoes score probably won't help matters either. From here, Warcraft has all the makings of an epic flop. That is, except for the fact that it's already a smash hit abroad. Duncan Jones' fantasy adventure has earned around $45.7 million in its first day playing in China — more than recent blockbusters like Avengers: Age of Ultron or Star Wars: The Force Awakens. 
Of Warcraft's $45.7 million haul, Forbes reports, $7.6 million were from midnight previews. $5.3 million comes from IMAX showings alone. These totals only go through 10 PM Wednesday, so the real numbers could be even higher once late-night screenings are factored in. This means Warcraft had the second best opening day in Chinese box office history, behind Furious 7 ($63 million), and the best non-weekend launch ever, ahead of Avengers: Age of Ultron ($28.3 million). Analysts who spoke with Variety estimate that Warcraft could rake in $150 million in its first five days in China.
All of that is in addition to the $75 million that Warcraft has already earned in other markets over the past few weeks, including much of Europe and parts of Asia. To date, Warcraft has taken in $121 million. The film's international performance stands in sharp contrast to projections for its U.S. rollout. Warcraft is tracking at around $25 million for its opening weekend in the States, and maybe $75 million for its entire run here. That's a very weak showing considering Warcraft cost around $160 million to make, not counting marketing and promotion.
Warcraft's appeal in China isn't entirely unexpected. The Warcraft video games are huge in China, so it already has a built-in audience. The film also has the advantage of being produced by Legendary, which was acquired by China's Wanda Group earlier this year, with additional financial backing from several Chinese investors. Still, it should come as a huge relief for Universal and Legendary, who are expecting to get pummeled in Stateside theaters this weekend.
China's power at the box office has been growing fast over the past few years, and as of now they're the second-biggest moviegoing market in the world. We're already feeling the effects in ways good, bad, and neutral. Chinese moviegoers are the reason we're getting a Pacific Rim 2; the first film disappointed at home but made back its money abroad. And more and more blockbusters are shooting in China or roping in Chinese stars to boost their international appeal. On the downside, we've also seen films blocked by Chinese censors, or films making changes to appease said Chinese censors.
However, Warcraft could be the most dramatic case yet of a film tanking domestically and soaring internationally – and, potentially, an interesting reminder of just how much clout China has in the business nowadays. Based on the U.S. reception alone, you wouldn't expect Warcraft to get a sequel in a million years. But if Chinese Warcraft fans are hungry for more, it might not matter (much) that Americans have no interest in going back for seconds.