'Jason Bourne' TV Spot: What Is The Iron Hand Program?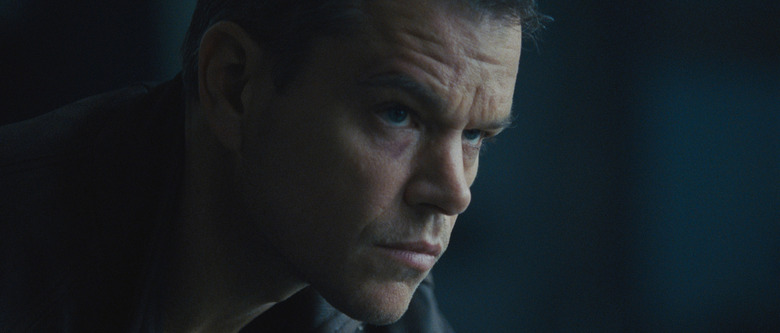 We haven't seen Matt Damon play Jason Bourne in almost nine years, but time doesn't seem to have slowed him down, based on the trailers and featurettes we've seen for director Paul Greengrass' Jason Bourne. Whether Damon would return to arguably his most famous role was a question mark for many years, but after Greengrass had committed to the sequel, the actor signed up.
The plot details for the latest Bourne adventure have been slightly vague, but the newest Jason Bourne TV spot pretty much comes right out and says what the film is about. Below, watch the new Jason Bourne TV spot.
Tommy Lee Jones, Alicia Vikander, Vincent Cassel and Ato Essandoh co-star along Damon in the sequel. Julia Stiles returns to the role of Nicky Parsons as well, and she might be joined by another familiar face or two. In the last trailer, we learned that "remembering everything doesn't mean you know everything," which is presumably what Bourne is working on figuring out. Is the truth all that brings the former Treadstone operative out of hiding, though? Does his return have anything to do with the Iron Hand Program?
Here's the latest Jason Bourne TV spot, which features mild spoilers:
You have no idea who you're dealing with. This July, Matt Damon is #JasonBourne.https://t.co/49DkZZdaBZ

— #JasonBourne (@jasonbourne) June 7, 2016
That shot of Nicky Parsons appears to venture into spoiler territory, whether she survives or not. Maybe this is just a fun piece of misdirection, but it is surprising to see a TV spot show a possible death scene. If it happens early on in the film, then maybe it doesn't qualify as a spoiler, and it would likely help heighten the movie's stakes, showing what a threat the Iron Hand program is. As Nicky claims, the Iron Hand Program is the worst one yet, and maybe the program represents the CIA attempting to get Treadstone and Blackbriar right, at least in their eyes.
Here's the official synopsis for Jason Bourne:
Matt Damon returns to his most iconic role in Jason Bourne. Paul Greengrass, the director of The Bourne Supremacy and The Bourne Ultimatum, once again joins Damon for the next chapter of Universal Pictures' Bourne franchise, which finds the CIA's most lethal former operative drawn out of the shadows.
For Jason Bourne, Damon is joined by Alicia Vikander, Vincent Cassel and Tommy Lee Jones, while Julia Stiles reprises her role in the series. Frank Marshall again produces alongside Jeffrey Weiner for Captivate Entertainment, and Greengrass, Damon, Gregory Goodman and Ben Smith also produce. Based on characters created by Robert Ludlum, the film is written by Greengrass and Christopher Rouse.
Jason Bourne opens in theaters July 29th.