Christopher Nolan Will Reportedly Crash A Vintage WWII Plane For 'Dunkirk'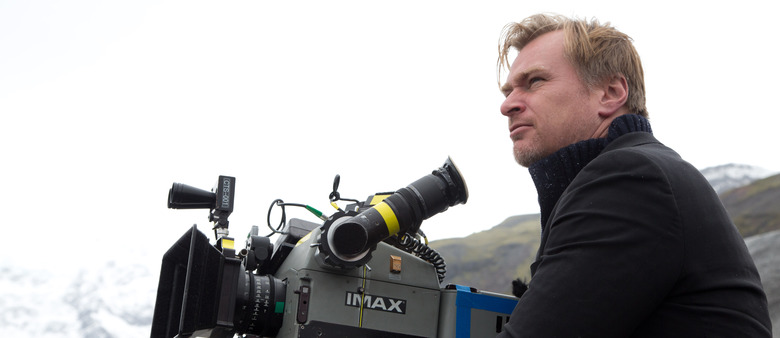 Christopher Nolan has always been a little old fashioned in the best ways: he only shoots on film and he favors practical effects and real sets whenever possible. This means his films have a tangible quality to them – everything on screen looks like it belongs, with digital trickery working hand-in-hand with the real-life elements to create cinematic illusions that simply wouldn't feel the same if they were entirely cooked up in a computer. Nolan knows that the true joy of spectacle stems from convincing an audience that what they are seeing is real, which means that he tries to keep everything on screen as physical as possible.
In what may be the most Christopher Nolan-y Christopher Nolan movie news story of all time, it is being reported that Warner Bros. has spent $5 million on a vintage World War II plane for his new film Dunkirk. And Nolan plans to crash it. Because that's how he rolls.
This story comes to us courtesy of Indie Revolver and since this is a movie news story on the internet, you should take it with a grain of salt. However, it certainly sounds plausible. Nolan is no stranger to wrecking real-life vehicles in his movies and this wouldn't be the first time he's destroyed a plane in name of a thrilling action sequence. Plus, it gels with the news that Dunkirk will utilize actual WWII-era battleships that were refurbished for filming and that much of the film is being shot in and around Dunkirk, France, where 330,000 Allied troops narrowly escaped capture at the hands of the German army during a daring military rescue operation.
The report (which thinks the plane in question may be a German Luftwafee) also says that Nolan will attach IMAX cameras to his $5 million antique toy and use it to capture aerial footage before destroying it in a blaze of glory. We could debate all day whether or not this is impressive and bombastic filmmaking from a director who has always prided himself on getting every tiny detail right or if this is irresponsible destruction of history by a filmmaker with too much power and money, but we can all probably agree on one thing – it's probably going to look pretty damn cool in IMAX.
Dunkirk is filming right now for a July 21, 2017 release date. The cast, which mixes relative newcomers and Nolan veterans alike, includes Tom Hardy, Mark Rylance, Kenneth Branagh, Cilian Murphy, Fionn Whitehead, Aneurin Barnard, James D'Arcy, Jack Lowden, Barry Keoghan, Tom Glynn-Carney, and Harry Styles. Indie Revovler also reports that the first tease trailer may be attached to Suicide Squad in August.