'Blade Runner' Sequel Pulls In 'The Martian' Star Mackenzie Davis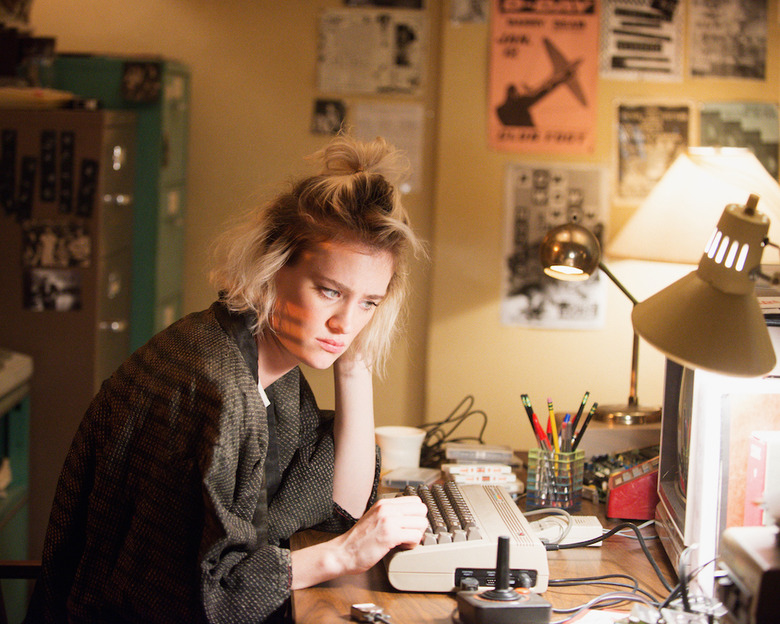 Denis Villeneuve's sequel to Blade Runner is stealing a star from a different Ridley Scott sci-fi hit. Mackenzie Davis, seen last fall in Scott's Golden Globe-winning comedy or musical The Martian, has joined the growing cast of Blade Runner 2 alongside Ryan Gosling, Harrison Ford, Robin Wright, Dave Bautista, Ana de Armas, Sylvia Hoeks, and Carla Juri. 
Alcon Entertainment announced the Blade Runner 2 Mackenzie Davis casting via press release today. Davis' role, like basically every other role besides Harrison Ford's, is being kept under wraps. For that matter, so is the plot. All we know is that it picks up several decades after the events of the first Blade Runner, with Ford once again playing replicant hunter Rick Deckard. Michael Green wrote the screenplay with Hampton Fancher, who co-wrote the original. (Which, in turn, was based on the novel Do Androids Dream of Electric Sheep? by Philip K. Dick.)
Davis currently stars in AMC's Halt and Catch Fire, a tech drama set in the 1980s. On the feature film side, she made her debut in James Ponsoldt's 2012 drama Smashed, and has since appeared in Breathe In, What If, and That Awkward Moment. (That she emerged as a bright spot in the latter is a testament to her talents, considering the romcom somehow manage to squander the collective charms of Michael B. Jordan, Zac Efron, and Miles Teller.) The Martian is probably her biggest movie role to date. She's also been earning raves on the festival circuit for the indie thriller Always Shine.
Villeneuve and his team are collecting quite an eclectic cast for Blade Runner 2. Ford is an obvious choice to return, but Gosling isn't exactly known for big-budget franchise fare. And most of the other actors aren't big names. Juri, Hoeks, de Armas, and Davis are all on their way up, but none of them are big names in the U.S. at this point. Similarly, Villeneuve has earned quite a reputation for films like Prisoners, Enemy, and Sicario, but Blade Runner is his first bona fide blockbuster.
Shooting on the Blade Runner sequel is expected to get underway next month. Warner Bros. will release the film on October 6, 2017.