'Ghostbusters' International Trailer: "Who's In The Mood To Save New York City?"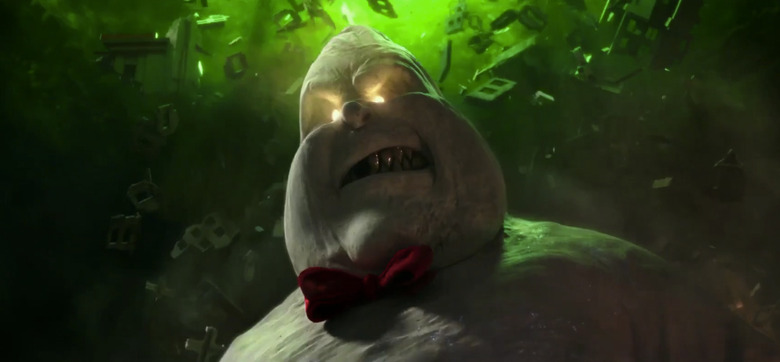 As this summer keeps on trucking, we're getting closer and closer to the release of the new Ghostbusters. If you're not excited at all about the reboot, you can distract yourself on June 8th and 12th this week with special screenings of the original Ghostbusters. Though you'll probably want to leave before the special sneak peek of the reboot is played following those screenings.
But if you're still interested in seeing what director Paul Feig can offer with his team of lady Ghostbusters, then you'll want to check out this quick new international trailer featuring some new footage from the movie. Watch the new international Ghostbusters trailer after the jump.
There's some solid new footage here mixed with stuff we've already seen, but the funny new gag that I liked the most is presented in a weird way. At the end of the trailer, Leslie Jones encounters a possessed mannequin, which is super creepy. However, it appears the beat that's supposed to exist between her line and the movement of the mannequin has been sped up, and it ruins the timing of the gag.
Some of the comedy on display in Ghostbusters has been a bit broad and easy, which has turned some people off. But a recent article over at Medium analyzes how important editing can be in order to allow a joke to land properly, and shows how some of the Ghostbusters trailers may be a victim of some poor comedy editing. They dive into elements that you maybe haven't though of before in the presentation of comedy and how to make it work best.
Anyway, we're still hoping for the best, and if Dan Aykroyd is to be believed, this reboot has more scares and more laughs than both of the original Ghostbusters movies combined. We'll find out next month if that's true. In the meantime, you can watch another international trailer that's superior to the domestic trailers right here.
Ghostbusters makes its long-awaited return, rebooted with a cast of hilarious new characters. Thirty years after the beloved original franchise took the world by storm, director Paul Feig brings his fresh take to the supernatural comedy, joined by some of the funniest actors working today – Melissa McCarthy, Kristen Wiig, Kate McKinnon, Leslie Jones, and Chris Hemsworth. This summer, they're here to save the world! The film is produced by Ivan Reitman and Amy Pascal, and written by Katie Dippold & Paul Feig, based on the 1984 film "Ghostbusters," written by Dan Aykroyd and Harold Ramis and directed by Ivan Reitman.
Ghostbusters arrives July 15.