Alan Silvestri Will Return To Score 'Avengers: Infinity War'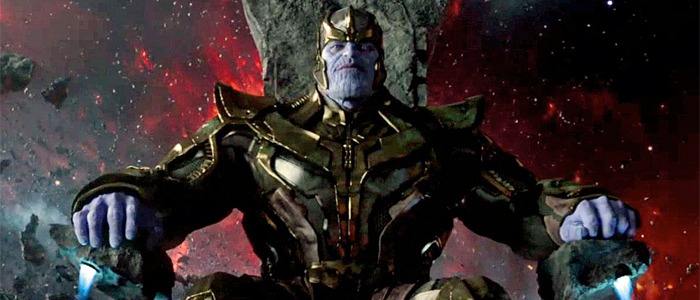 Here's your rhetorical question of the day: could Marvel Studios be looking to directly confront its music problem? There are thirteen films set in the Marvel Cinematic Universe, but you'd only need a few fingers to count the memorable scores that have come out of these movies. This is one area where Warner Bros. and DC have Marvel throughly beaten. Say what you want about Man of Steel and Batman v Superman (I've certainly said plenty), but Hans Zimmer's Superman score is triumphant and bold in a way that Marvel scores simply are not.
So take from this what you will: Alan Silvestri, the composer behind the only memorable MCU musical scores so far, is returning for both Avengers: Infinity War films.
This news was announced on Silvestri's official website and it is just that – an announcement post. Anything beyond that is just speculation. However, between Silvestri's return and the news that the great Michael Giacchino is scoring Doctor Strange, it's entirely possible that the Marvel Cinematic Universe is about to start sounding a whole lot more interesting. The fact that characters like Thor and Iron Man don't have instantly identifiable theme music is an honest-to-Thanos travesty.
In fact, the only main Avenger to have a recognizable theme with a memorable melody is Captain America and that's because Alan Silvestri himself composed it for Captain America: The First Avenger. The Captain America march is good stuff, finding the right mixture of adventurous and patriotic and capturing what the the character is all about.
Silvestri also returned for the first Avengers film and his score, while not quite as identifiable as his previous MCU work, does stand out when compared to everything else coming out of the speakers during a Marvel movie. He was very much missed in Avengers: Age of Ultron.
A two-time Academy Award nominee, Silvestri has composed his fair share of genuinely great work over the years, including the themes for Back to the Future, The Abyss, Predator, Who Framed Roger Rabbit, and Forrest Gump (and also, uh, Mac and Me). He took home an Emmy in 2014 for his work on the revival of Cosmos. He's no slouch and his return to the superhero genre is only a good thing.
Avengers: Infinity War – Part 1 is set for release on May 4, 2018 and Avengers: Infinity War – Part II is set for May 3, 2019. Directors Anthony Russo and Joe Russo, hot off the success of Captain America: Civil War, will helm both movies.