Sequel Bits: 'Goonies 2,' 'Fast 8,' 'ID4: Resurgence,' 'Harry Potter,' 'John Wick 2,' And More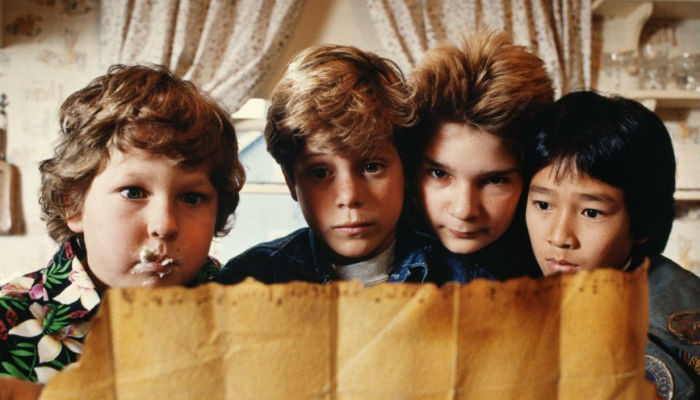 In today's Sequel Bits:
Actor Sean Astin teases the return of a familiar face for Goonies 2.
A video of Fast 8 shooting in Cleveland.
20th Century Fox has released a clip for Independence Day: Resurgence.
Author J.K. Rowling pleads with fans not to spoil Harry Potter and the Cursed Child.
Actor and the master of eloquence Ian McShane discusses John Wick 2.
Later last year, Sean Astin said he was confident Goonies 2 would one day get made. He wasn't sure if he'd even be in it, but he felt comfortable enough claiming the sequel is inevitable. In the video above (via ComicBook.com), recorded at Phoenix Comic Con, Astin went a step further and said the original movie won't be the only time Mikey (Astin) comes "face-to-face" with pirate One-Eyed Willy. We'll have to wait for official Goonies 2 update no. 2,326 to see if that'll be the case.
Radio DJ Kasey Crabtree took this video of the set of Fast 8 (via Behind the Scenes), which is now shooting in downtown Cleveland, Ohio. The video delivers on the type of mayhem we expect from this series by now. F. Gary Gray's Furious 8 opens in theaters April 14th, 2017.
Did you also forget Charlotte Gainsbourg has a role in the upcoming Independence Day: Resurgence? This clip is here to remind you the actress is in Roland Emmerich's sequel, despite her lack of presence in the trailers. The clip is nothing but exposition, which pros like Gainsbourg and Goldblum make go down smoothly enough. We'll see the rest of the film in less than two weeks.
J.K. Rowling's Harry Potter and the Cursed Child begins preview performances this week, taking place at the London's Palace Theatre. The play — written by Jack Thorne, who collaborated with Rowling — is about Harry's older years when he's a father of three and a dissatisfied employee at the Ministry of Magic. Rowling's wish, as she says in the above video, is that fans will preserve the surprises in store for audiences.
Trainspotting 2 filming @ScotParl Ewan McGregor, Jonny Lee Miller and Danny Boyle. pic.twitter.com/8orSkoo4Ox

— ARROWSMITH🏴󠁧󠁢󠁳󠁣󠁴󠁿 (@KtLeeArrowsmith) June 4, 2016
Principal photography on T2: Trainspotting 2 is underway. Director Danny Boyle was recently shooting a scene for the sequel at the Scottish Parliment, with Ewan McGregor and Johnny Lee Miller on set. 20 years after the first film, Mark Renton (McGregor) and Sick Boy (Miller) look surprisingly well. Photographer Katielee Arrowsmith posted a handful of pics she took of the set on her Twitter account. The sequel will open in the U.K. on January 27th, 2017. No domestic release date is set yet.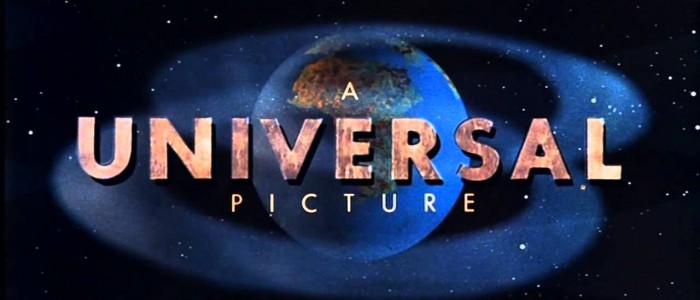 Speaking of release dates, Universal has claimed three release dates for three mystery films:
Untitled Universal Film Event – August 10, 2018
Untitled Universal Film Event – January 18, 2019
Untitled Universal Film Event – April 10, 2020
It won't be surprising if one of these release dates is for a potential Fast & Furious spin-off. Dwayne Johnson is still interested in a Hobbs film, which is probably the one Fast & Furious spin-off fans want–and need–to see the most.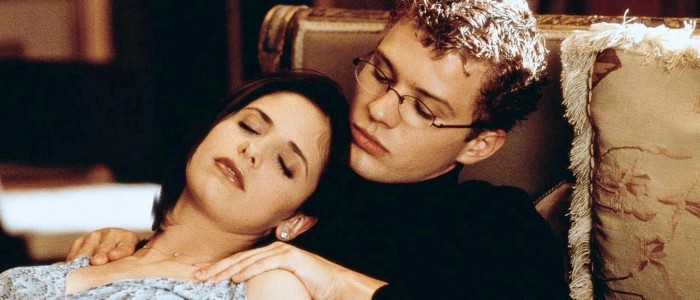 Back in February, NBC ordered a pilot that would serve as a sequel to the 1999 film Cruel Intentions. Then it was confirmed Sarah Michelle Gellar would reprise the role of Kathryn Merteuil for the television series. The show may have run into some trouble because Variety just ran a story asking: "Will the Cruel Intentions revival ever make it to television?" The series isn't on NBC's 2016 or 2017 schedule as of yet, but creator Roger Kumble told Variety NBC and Sony are "trying to figure it out," after the pilot recently leaked online. The show may air next summer, but if NBC decides not to greenlight the series, Sony will shop Cruel Intentions around to other networks.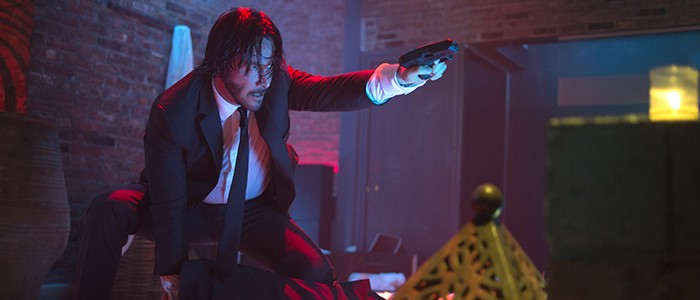 The bogeyman known as John Wick returns next February. Keanu Reeves, of course, returns as John Wick himself, and he's once again joined by actor Ian McShane, playing Winston, the owner of the Continental Hotel. Speaking with Entertainment Weekly, McShane shared the timeline of the sequel:
It's not like two years later, but pretty soon after the first one.
Regarding the plot, McShane said:
Keanu gets a new dog. But yes, it's about what comes on him after that. It's all about the assassin's code, if you like. He's killed a Russian gangster and now there's a contract out on him, so it's a continuation. I loved the first one. This could be even better than the first.
Better than the first? That's a high bar, but it's a bar we trust directors Chad Stahelski and David Leitch and screenwriter Derek Kolstad can reach. John Wick 2 opens in theaters February 16th, 2017.