'Zootopia' Is Now The Second Biggest Original Movie Of All Time; Directors Talk Sequel Possibilities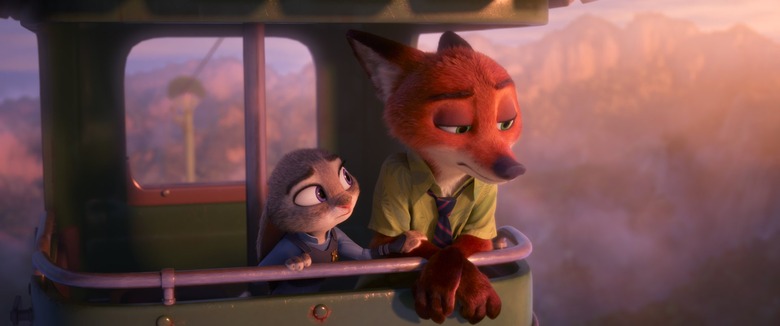 We often talk about how Walt Disney Animation Studios surprises us. No one expected Frozen to be the monster hit and cultural phenomenon that it became, and I don't think anyone thought Zootopia would become one of the highest grossing films of 2016. But what might surprise you is that Zootopia is now the second biggest original movie ever released.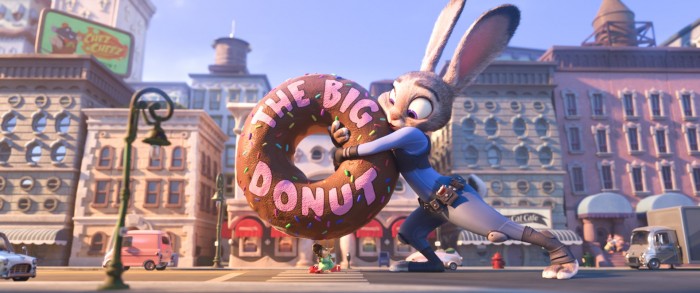 Zootopia Becomes the Second Biggest Original Movie of All Time
Zootopia just crossed a billion dollars worldwide. It's only the second film to do so this year and has earned just 10% below the mega blockbuster Captain America: Civil War. And the film hits home video this week, so it's likely it won't get much higher than its current $1,000,700,000 worldwide box office take.
But back to that title of second biggest original movie ever released. Remember, while Zootopia might have found inspiration in the talking animal films from Disney Animation history, it is not based on any previously released property or story. The only film that beats it in the original story category is James Cameron's Avatar (a non-Disney-owned franchise which is somehow getting its own land in a Disney theme park before Zootopia does, WTF). Thanks to Forbes for pointing this out. Of course, Zootopia falls roughly $1.7 billion below Avatar's all-time $2.7 billion mark, a box office record that even Star Wars: The Force Awakens ($2.06 billion) was unable to take down.
And I know what some of you are thinking: Sure, Zootopia is the second biggest original story in box office history but that's accounting for inflation. Yeah, Gone with the Wind would have made almost $4 billion if the numbers were adjusted for inflation, but it's still based on a book. By those calculations, Zootopia would be the 8th highest grossing original movie of all time, which is still a huge accomplishment. Here are the original films that would have topped Zootopia with their adjusted-for-inflation numbers: Avatar ($2.8b), Star Wars ($2.2b), E.T. ($1.7b), Independence Day ($1.15b), Finding Nemo ($1.08b), Blazing Saddles ($1.06b), and Close Encounters of the Third Kind ($1.06b).
And of course, how do we celebrate the crowning of the second biggest original movie of all time? By talking about its potential sequel — it's Hollywood after all. Hit the jump to learn from directors Byron Howard and Rich Moore what Zootopia 2 might explore.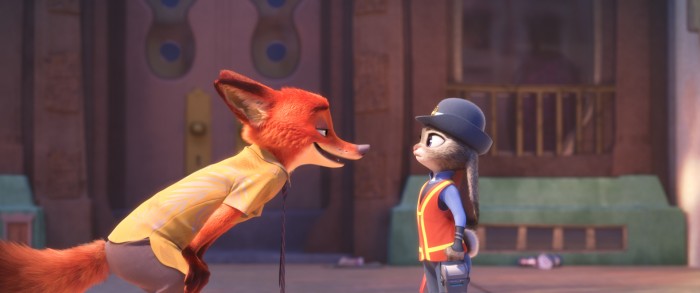 Byron Howard and Rich Moore Talk Zootopia 2 Possibilities
Entertainment Weekly recently caught up with Zootopia directors Byron Howard and Rich Moore and got the scoop about a possible sequel (which Disney has not officially yet put into development, but there's too much money on the table for them not to). But if and when they do begin developing Zootopia 2, Moore says that "so much of the time spent on Zootopia was inventing" the look and world of the movie, and that a sequel could "go back to it and explore farther, more of it, rather than being theoretical and having to invent it [again]." Howard adds that they will probably look back at the ton of material they designed for Zootopia that just didn't make it into the final film.
"We cut a lot out during the making of the film," says Howard. "We introduced districts that we talked about that couldn't fit in, other characters that we eliminated from the movie. There's a vast potential for this world, so I'd love to see something more come from it." ... "There's a part in the film where the train goes by Sahara Square and Hopps looks up at this huge palm tree hotel, and that palm tree hotel, we really designed to the nines," he says. "We designed the lobby, the interior, and [Shakira's character] Gazelle at one point had a suite at the top. It was this super luxury Dubai-esque place, which would be an awesome setting in the future."
Another example given to EW was the unused "dune houses" throughout Sahara Square, which were fleshed out by the creative team and could get a close-up in a possible sequel. Howard says its like going to New York City for the first time: "You see the highlights on the first trip, but when you go back, you get to appreciate things you didn't know before, almost like a local."
Of course, the duo is reluctant to reveal much about a possible storyline for a Zootopia sequel. But they acknowledge that fans would probably want them to explore the the relationship between protagonists Judy and Nick, and whether it's amorous or platonic. One of the many things I enjoyed about Zootopia is that it didn't have a romantic relationship shoehorned in. And I like that Judy and Nick's relationship, like Rey and Finn's in Disney's other big film from this past year, Star Wars: The Force Awakens, might never develop into a typical Hollywood romance.
"We will have to take on [the question], what is Nick and Judy's relationship like?" says Moore. "And somebody's going to be disappointed. It will either be romantic, or it will stay a friendship, and those who ship [them] are going to go crazy, and those who just want them to be friends will say, 'Why did you make it a romance?' So we need to gird ourselves for that."
My guess is that Moore and Howard will take a cue from many popular television shows and ride the line of should they/shouldn't they, teasing the possibility but keeping it at arm's length until probably Zootopia 3.
As for the plot at the center of a sequel? I'm sure Disney and the creators are still exploring ideas. But while they're looking back at the pieces that didn't make the first film, they might even look back at the origins of Zootopia, which almost began as a James Bond-style spy movie. Is it possible that they might look back at that unused plot for ideas for a sequel? Personally, I'm hoping they go with more of a throwback to the buddy cop movies of the 1970s/1980s. Maybe Shane Black could contribute in the writers room. What do you think?