'Splash' Remake Is In The Works From Producer Brian Grazer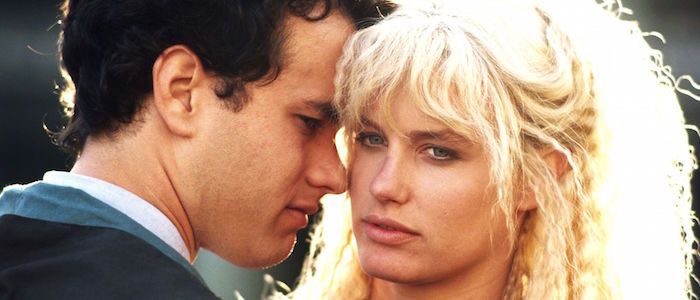 There comes a point where you stop getting angry about the number of remakes in the Hollywood pipeline and just get a little sad and a little irritated. I'm not particularly perturbed that producer Brian Grazer has revealed that he's working on a new version of Splash, but I did sigh and mutter "of course you are" as I started typing this paragraph after failing to concoct an even somewhat clever headline.
The truth is that a Splash remake could be good! The original isn't sacred territory by any means! It's a perfectly decent little movie with a fun high-concept premise! The original won't vanish into thin air once the remake hits theaters! But you do reach a point where something has to give with this remake business. Right?
As you may remember, the original 1984 Splash was a romantic comedy that followed a man falling in love with a mermaid. It was an early hit for director Ron Howard and a massive stepping stone for Tom Hanks, who was on the cusp of becoming the most beloved actor in America. It's a cute movie. A nice movie. An entirely pleasant and breezy crowdpleaser. And Grazer says the new version will offer a twist on the original premise, telling CNBC (via The Playlist):
"I'm actually doing Splash, and I can't say [anything more]. I'm actually going to do it from the point-of-view of...I can't say anything about it. There's a movie star that's going to be involved, [but] I haven't announced it."
Although he refuses to go into detail about the apparent "twist" that makes this one so different from the original film, he did go on to add that this version would be told from the mermaid's point of view. Interestingly, he notes that the remake will be closer to an early treatment of Splash (back when it was titled Wet) rather than the film that was ultimately made. You can watch the entire interview in the video embed below.
I'm not opposed to remakes on principle. After all, I'm very much looking forward to the new Ghostbusters opening next month and the thought of Ben Wheatley taking on Wages of Fear fascinates me so much that I actually feel guilty. So bring on your Splash remake, Mr. Grazer, if you must. After all, the first film helped push Ron Howard and Tom Hanks into the spotlight and, a few Robert Langdon adventures aside, they've been mostly a force for good in mainstream cinema. Who knows? Maybe a new version can introduce us to someone new and brilliant. Or maybe I'm just sticking my head in the clouds.