POTD: Entire 'Fast 8' Cast Photo Offers First Look At Kristofer Hivju In The Sequel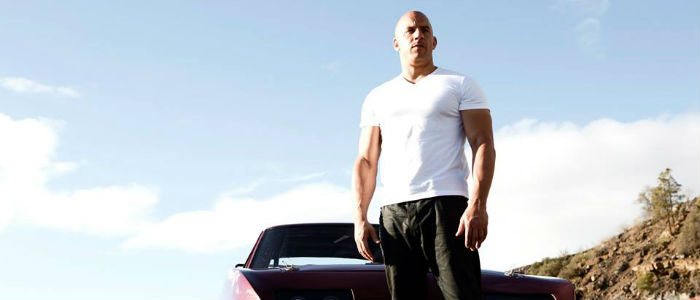 Just over a week ago, a video from the production of Fast 8 featured nearly the entire cast of the action sequel on set, though not with all of them together. Now a new photo from Vin Diesel rounds up all the principal performers from the film directed by F. Gary Gray, including all the returning cast members and the new ones as well. It also gives us our first look at Game of Thrones star Kristofer Hivju in the film with that wild red beard of his intact. Check out the Fast 8 cast photo below.
Here's the photo that Vin Diesel posted to Instagram yesterday: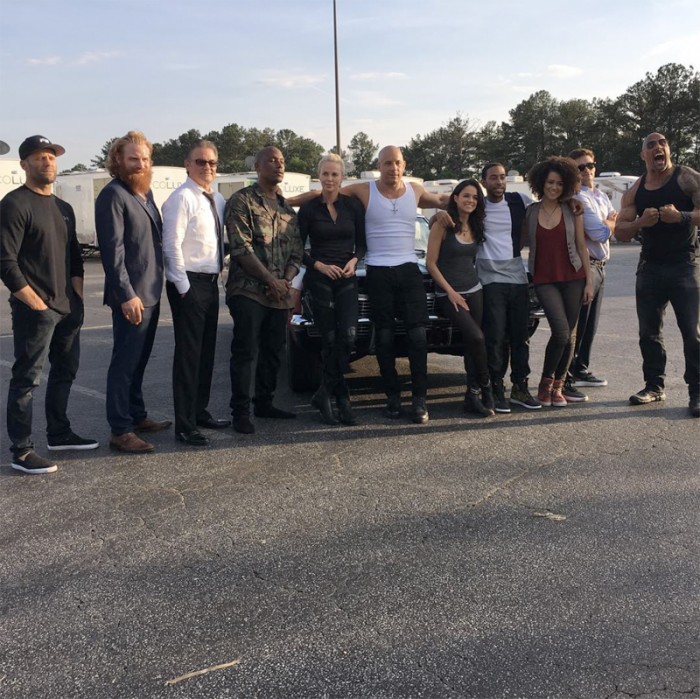 From left to right the photo features Jason Statham, Kristofer Hivju, Kurt Russell, Tyrese Gibson, Charlize Theron, Vin Diesel, Michelle Rodriguez, Chris "Ludacris" Bridges, Natalie Emmanuel, Scott Eastwood and Dwayne Johnson.
It's a no-brainer that franchise heroes Vin Diesel, Michelle Rodriguez, Chris "Ludacris" Bridges and Tyrese Gibson would be back, though it's definitely bittersweet seeing this whole cast back together without Paul Walker for the first time. However, the team does seem to have a new regular member with Nathalie Emmanuel returning as the super hacker Ramsey, and of course Dwayne Johnson is back as Hobbs.
In addition, Team Dom has been beefed up by the return of Kurt Russell as Mr. Nobody, and this time he has company with Scott Eastwood as his protege. Does that mean Russell might really bite the big one this time after taking a pretty hard hit to the chest in Furious 7? It's certainly possible now that Russell has another key franchise role coming up in Guardians of the Galaxy Vol. 2 next year.
As for new villains, Charlize Theron is playing a woman named Cipher and Game of Thrones star Kristofer Hivju is playing one of her henchman. Presumably he'll end up fighting with Dom at some point in the movie, which should be pretty entertaining to see.
That leaves Jason Statham returning as Deckard Shaw, the former black ops agent who proved to be quite the handful for our heroes to deal with in Furious 7 after they dispatched with his brother Owen Shaw in Fast and Furious 6. But if Charlize Theron is the new primary villain, then what's Deckard Shaw doing back? When Statham appeared in the set video featuring nearly all the cast on set at the same time, we wondered if maybe he teams up with his enemies because they both have a bone to pick with Theron's character. If we don't find out when the trailers start hitting, we certainly will when Fast 8 arrives on April 17, 2017.