Sequel Bits: 'Fast 8,' 'Star Trek Beyond,' 'Finding Dory,' 'The Predator,' 'Independence Day: Resurgence'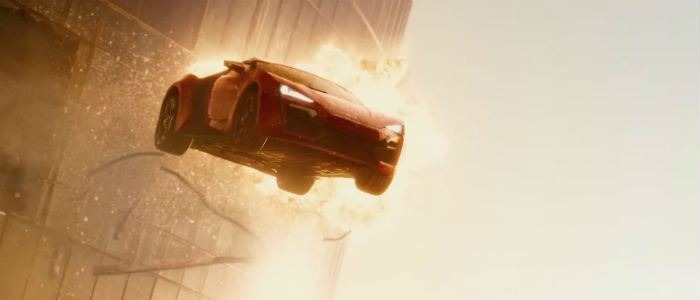 In today's Sequel Bits:
Crazy new footage from the set of Fast 8 arrives in official and unofficial forms.
Composter Thomas Newman on scoring Finding Dory.
Karl Urban almost didn't return for Star Trek Beyond.
Producer Joel Silver talks up The Predator.
Independence Day: Resurgence reveals an IMAX poster.
Watch a new clip from Ice Age: Collision Course.
MacGruber 2 may still happen.
If you were deeply concerned that Fast 8 wouldn't feature outrageous car chases and fiery explosions, this brief behind-the-scenes video should assuage you. This particular video focuses on the Icelandic set, where a car chase over the ice and snow is being filmed. If you want more, snippets of footage from the film's Cleveland shoot have begun trickling online, including a clip of one seriously insane stunt.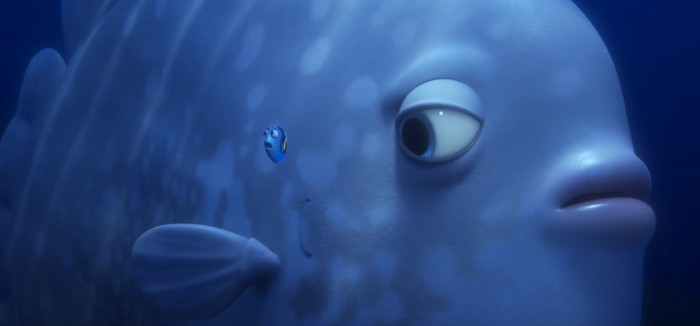 Composer Thomas Newman  returned to score Finding Dory after snagging an Oscar nomination for his work in Finding Nemo (one of his thirteen nods from the Academy) and Variety has written an interesting profile on his collaboration with Andrew Stanton. Here is Newman explaining how the characters and themes of the film directly lead to how he crafts a musical score:
All of us can strongly identify with these characters. All of them are deeply flawed. Dory has issues that make her stumble, but that doesn't stop her. This movie is so deep, as was Nemo, in terms of themes: loss of family, fear about being a good parent. Huge issues come up again in Finding Dory.
He also elaborated on how you transpose abstract ideas into actual music:
You underline them, because they're real: fear, regret, self-doubt. In terms of storytelling, they all need to be addressed in a certain way. It boils down to scoring a movie — it's moving when it should be, it's funny when it should be. You just hope you can sharpen the focus of the drama.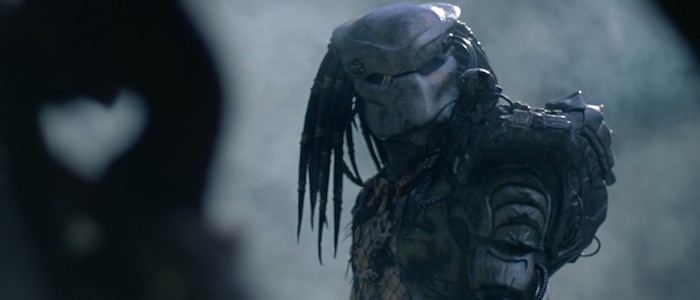 The bulk of this Loaded interview with producer Joel Silver is centered around The Nice Guys, a terrific movie that you should see before it vanishes from theaters, but he also does comment on a few of the other projects on his plate. First up is an update on The Predator, where he echoes earlier sentiments from director Shane Black and says that this sequel will be a proper event film:
I think there's a sense that Fox has been putting these films out as fodder – not bad movies but modest budgets with a guaranteed return every few years. There's not a lot of fanfare or a sense that they're being event-ised. They're not a memorable experience you save for the summer. I think that Ridley with Prometheus and his Alien prequel, that's the kind of event status we need to reinstate for The Predator.
He also says you shouldn't get your hopes up for another Matrix movie (and who would want to distract the brilliant Wachowskis with another sequel anyway?):
We haven't talked about it yet. I hope there'll be a time we can do that at some point. That was very seriously designed as three stories and that was it, but we'll see what happens.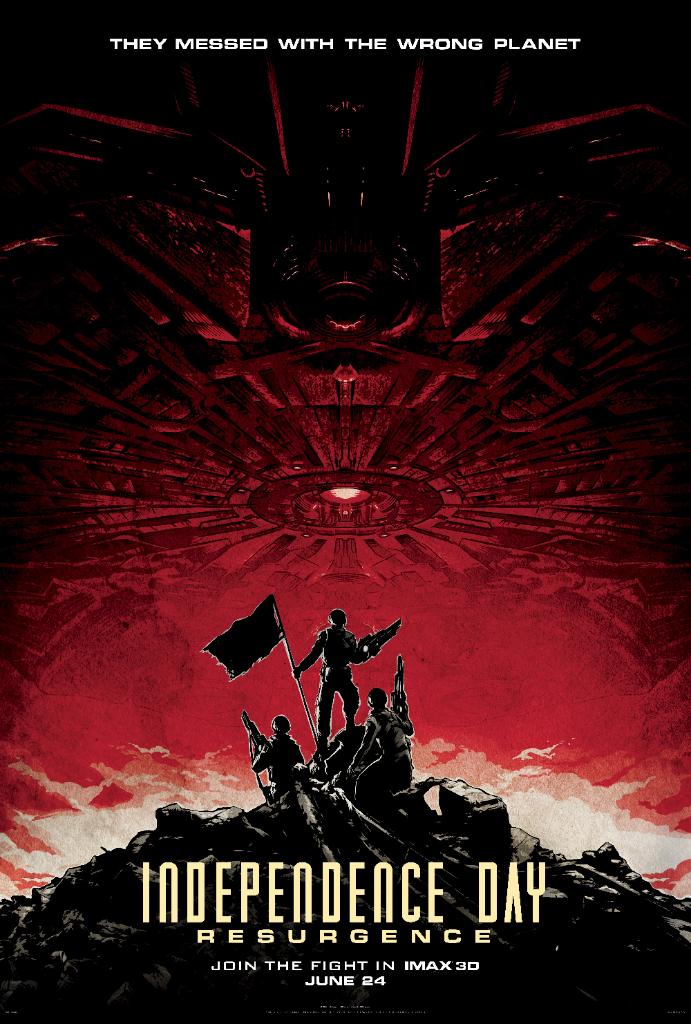 20th Century Fox has released a new IMAX poster for Independence Day: Resurgence and it's not bad, ditching the whole "destroying famous landmarks" thing in favor of striking propaganda imagery.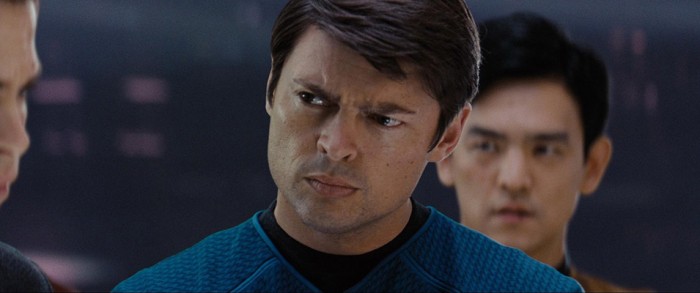 Karl Urban's Dr. McCoy is one of the best parts of the rebooted Star Trek universe, so it can't help but feel a little distressing that he almost turned down Star Trek Beyond. Speaking with IGN, he revealed that he wasn't contracted for a third film and faced a conflict:
[Having Justin Lin direct] was a breath of fresh air, and I really appreciated Justin's intimate knowledge and understanding of the character dynamics. I was on the fence about doing the movie until I spoke with Justin [because] I had a conflicting schedule, and I had a decision to make about which film to do, and I was no longer under contract to do a third picture. So I had a decision to make, and it was talking with Justin that enabled me to commit to it. I mean, he gets [Star Trek].
Urban is not the first actor in this film to cite Lin's Trek fandom as being something of an inspiration. We'll know for sure when the actual move arrives, but it certainly appears to be in good hands.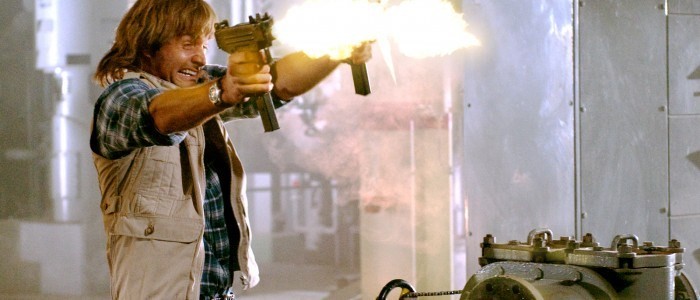 Fact: MacGruber is hilarious and possibly the best feature film to ever directly emerge from Saturday Night Live. Also a fact: it was a gigantic bomb at the box office and most normal people don't remember it at all. However, in a new interview with AICN, director explained that a sequel is still possibility:
We have heavily outlined and we want to write it out, but it's so impossible with our schedules right now. It's all of our goal, we absolutely want to make it.
Crazier things have happened...
A movie franchise dies early or it lives long enough to see the characters get involved in outer space. Ice Age: Collision Course is the fifth film in the series, so of course it will now involve a meteorite and space rocks. In any case, the clip above suggests that this film will provide a decent opportunity for children to learn about magnetism. Hooray science?