Bill Hader's Half-Hour Hit Man Comedy 'Barry' Gets A Series Order At HBO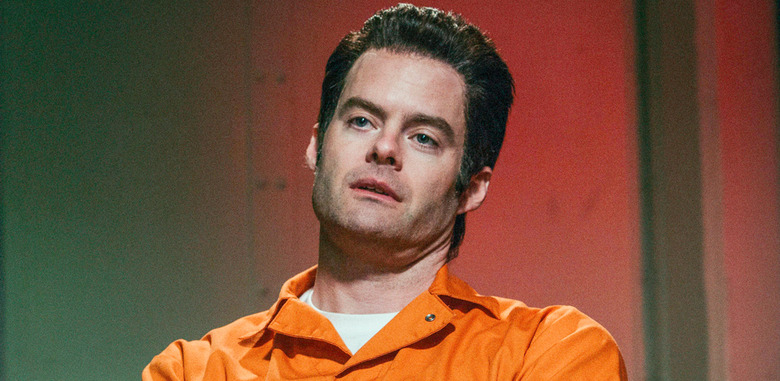 HBO has some incredible comedy on the network right now. Veep and Silicon Valley are top notch shows, and Girls just wrapped up its most recent season not too long ago. But the network has even more great comedy shows on the way. The network has already given a series order to the comedy Crashing, produced by Judd Apatow and starring Pete Holmes, and now they've picked up another promising series with a great comedic talent in the lead.
Barry is a half-hour comedy following an ex-Marine working as a low-rent hitman in the Midwest, and it's just been given a series order at HBO with Saturday Night Live veteran Bill Hader writing, directing and starring in the lead role. Find out more about the Bill Hader HBO series below.
In what sounds like a show with a similar comedic tone as Grosse Point Blank, Barry sees the title character feeling lonely and unhappy with his life. But while traveling to Los Angeles on an assignment to kill someone, he ends up stumbling upon a community that might give his life meaning: the Los Angeles theater scene, complete with a group of misfits who just might be stranger than him.
In addition to Hader, Deadline reveals the rest of the cast includes Henry Winkler as Gene Cousineau, an inspiring acting teacher; Stephen Root as Fuches, a man who arranges Barry's hits; and Sarah Goldberg as Sally, an aspiring actress who is Barry's entree into LA's theater scene.
Hader is also executive producing the show as part of his exclusive development deal with HBO, which means this show is totally his baby. The pilot actually marked his directorial debut, and it was clearly good enough for HBO to order it to series.
The question is whether Hader will continue to wear all these hats for the show's first season. We're not sure, but Hader has done plenty of writing before, having worked at Saturday Night Live, where performers do plenty of their own writing. Plus, he worked on the writing staff of South Park for 27 episodes, not to mention collaborating with Fred Armisen for the IFC series Documentary Now!, which you should watch immediately on Netflix.
HBO has put forth some incredible comedy over the years, and I'm excited to see this new roster of shows they have coming over the next couple years. Production on Barry is supposed to begin in 2017, so hopefully the show premieres sometime next year as well.