Mondo's Info•Rama: A New Gallery Show Of Stunning & Informative Infographic Artwork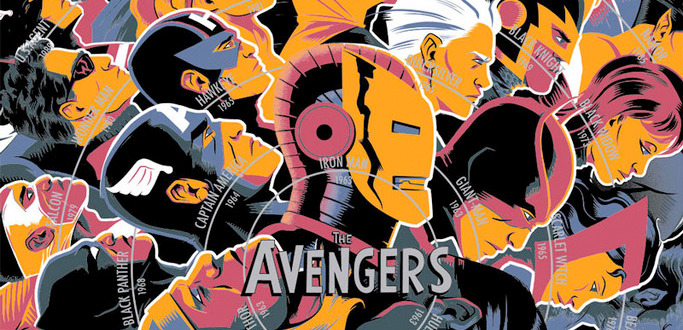 Back in 2014, artists Kevin Tong and Tom Whalen created Info•Rama, a place where artwork and infographics came together in a spectacular and informative way. Info•Rama has focused on the realms of science, technology, animals and geography, but now they're bringing pop culture into the mix for a new Mondo gallery show.
Appropriately titled Info•Rama, the new gallery show also brings in artist Matt Taylor for illustrated infographics related to your favorite characters from film, television and comics such as Back to the Future, Teenage Mutant Ninja Turtles, The Avengers, Star Wars and much more. Check out a few of the pieces from the Mondo Info•Rama show after the jump.
Here are the regular (left) and variant versions of Kevin Tong's "The Military Forces of the Galactic Empire" piece:
Tom Whalen put together this piece on the Batmobile from the 1966 Batman television series: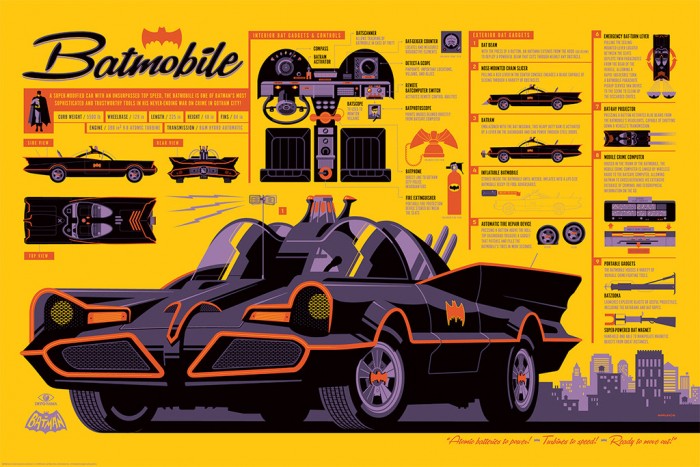 And Matt Taylor created this bullseye infographic of the increasing roster of the Avengers: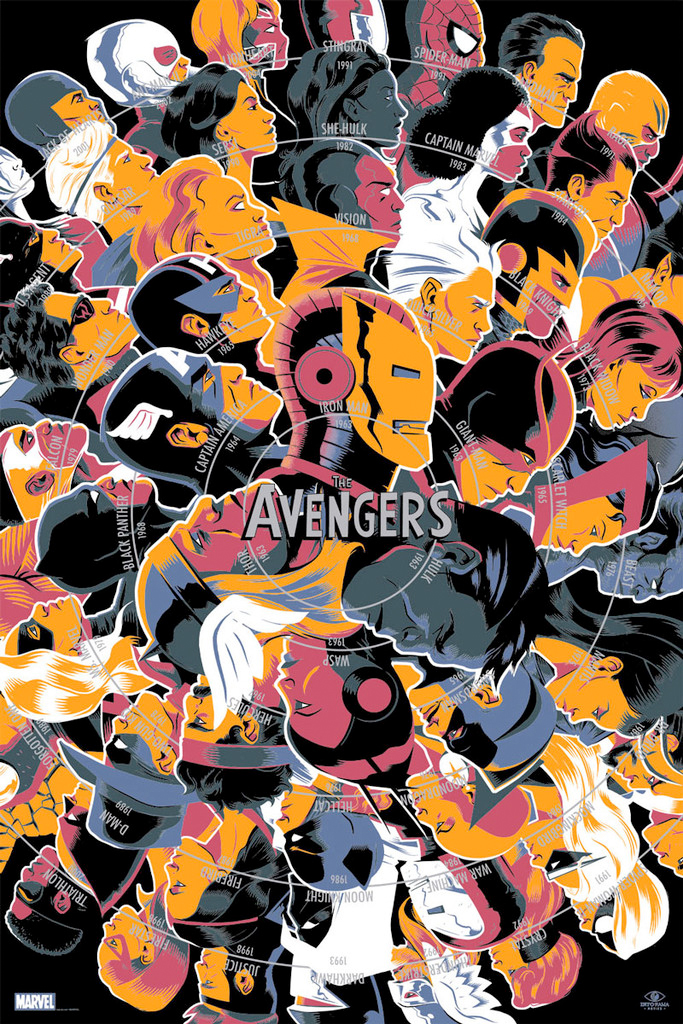 Here's what Kevin Tong had to say about their new exhibition:
Info•Rama, from the beginning has just been so enjoyable because Mitch Putnam, Tom Whalen, and I stumbled upon something that combines all the things we love: art, learning, and working with friends whose art we admire. I've been a big fan of Tom for years and Matt Taylor consistently delivers top notch intelligent work, so there was no question about having him join us. The work they've done for the show is among their finest.
Mondo creative director Mitch Putnam added:
Since it launched, the Info•Rama project from Kevin Tong and Tom Whalen has been one of our favorite new developments in the poster world. We were excited to bring their illustrative infographic approach to our film properties, and adding Matt Taylor to the show was an incredible bonus. Sometimes collaborations come easily and feel really natural, and this is a perfect example of that.
Mondo's Info•Rama show will have its opening night on Friday, June 24 from 7pm-10pm at their galley at 4115 Guadalupe Street in Austin, TX, and the it will run through July 9. It's not clear when/if any of the artwork from the show will go on sale, but if any of them make it online for purchase, we'll be sure to let you know. If you want to see other Info•Rama artwork, just check out the official website right here.