Jake Gyllenhaal To Lead Film Adaptation Of 'Tom Clancy's The Division' Video Game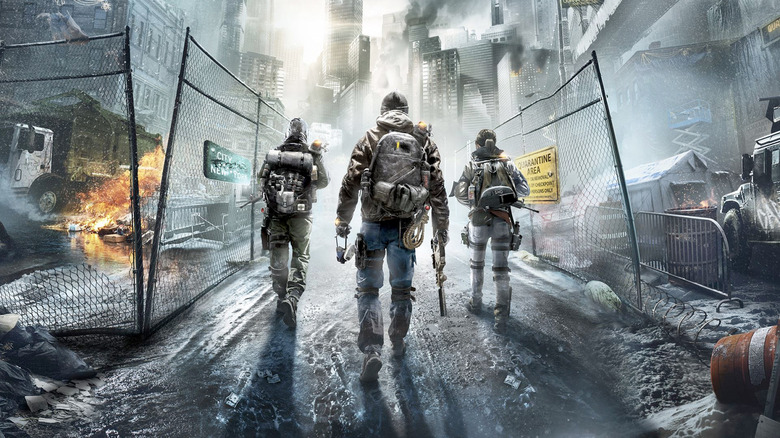 Jake Gyllenhaal didn't fare very well with the big screen adaptation of Ubisoft's video game Prince of Persia, but that's not stopping him from teaming with the video game company for another movie based on one of their recently popular titles. Tom Clancy's The Division is getting turned into a movie, and Gyllenhaal is attached to lead the film.
Find out more about The Division movie after the jump.
Tom Clancy's The Division is already Ubisoft's fastest-selling title, so it's a no-brainer that they want to turn it into a movie. The game follows a team from the Strategic Homeland Division who is tasked with helping rebuild their operations in Manhattan during a smallpox pandemic that has left New York City in shambles and its citizens more desperate than ever. The team must combat all the dangerous criminals left in NYC while investigating the nature of the outbreak.
It's easy to see how this could be turned into a movie, though it does have shades of World War Z, just without the zombie swarms and international travel. At the very least, this video game has a pretty straightforward story, so it should be easy to adapt. It also doesn't have any elements that will be difficult to adapt into a narrative film, something that many video game movies have trouble overcoming.
Variety reports Gyllenhaal is also on board to produce the adaptation, but as of now there's no writer or director attached to the project. This marks a change of pace for the actor who decided to move away from blockbusters for awhile. The most high profile projects Gyllenhaal has taken on since Prince of Persia have been Source Code and Southpaw. The actor has opted for mostly lower key dramas such as Prisoners, Demolition and Nightcrawler, all of which saw him turning in outstanding performances.
It's good to see that Gyllenhaal isn't beyond giving a bigger film like this another crack, especially after how disappointing Prince of Persia turned out to be. He must see that a good movie can be made from this game if he's willing to work with Ubisoft again.
As of now, Ubisoft still has to find a studio home for the movie, but before they do that they might get another actor in addition to Jake Gyllenhaal on board. The fact that the game has already sold $330 million worth of product in just five days should help with studio interest. Plus, Hollywood has already shown interest in other Tom Clancy titles such as Splinter Cell, which is set up at Paramount Pictures with Tom Hardy in the lead.
Do you think Tom Clancy's The Division will make a good movie?