Mark Millar's 'Jupiter's Legacy' Will Be Adapted By 'Journey 2: The Mysterious Island' Screenwriters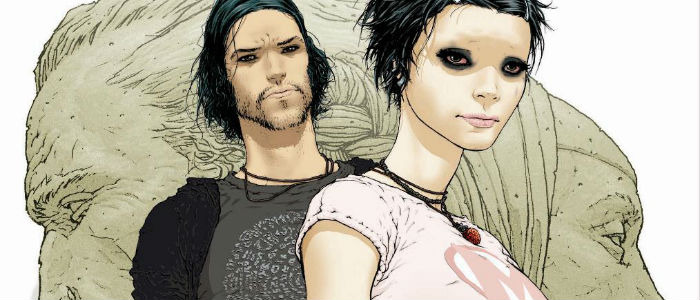 Chrononauts, Starlight, American Jesus, Super Crooks, Empress: The list of in-development adaptations of Mark Millar's work goes on and on. Hollywood just can't get enough of the comic book writer behind Wanted and Kick-Ass. A year ago, it was reported an adaptation of another one of Millar's properties, Jupiter's Legacy, was in the works, with a little help from powerhouse producer Lorenzo di Bonaventura (Transformers). Now Bonaventura and all involved have tapped cousins and screenwriters Brian and Mark Gunn to pen the adaptation.
Below, learn more about the upcoming Mark Millar adaptation.
Millar co-created the miniseries with Frank Quitely. Issue one was released in 2013, and there has been a total of four other issues published since, not including the recent spinoff, Jupiter's Circle. Jupiter's Legacy follows the offspring of superheroes, who haven't fully lived up to their families' hopes and dreams for them. Instead of fighting crime, they're more interested in partying and endorsement deals.
Comicbook.com broke the news that Brian and Mark Gunn are adapting Millar's deconstruction of the superhero genre. The two screenwriters — both of whom are related to Guardians of the Galaxy director James Gunn – co-wrote Journey 2: The Mysterious Island. Comic Book.com ran a brief interview with the screenwriting duo, and they discussed the appeal of adapting Jupiter's Legacy, including tackling its relevant themes and characters:
One of the really cool things about Jupiter's Legacy is how it encompasses the entire sweep of American politics over the past century – the Great Depression, World War II, the culture wars of the Sixties, and so on. But it's not just about history – it's very of-the-moment as well. Look at the candidacy of Donald Trump, with his slogan Make America Great Again, or look at the battles in the U.S. and Europe over whether to include immigrants and refugees and Muslims into the mainstream and you'll see that the anxiety over who we are vs. who we used to be is at a fever pitch right now. These controversies really informed our take – particularly with how we see Walter, a paranoiac who wants to build higher walls, an entire surveillance/police state, to root out his enemies.
Walter Sampson is one of the original six superheroes in "Jupiter's Legacy." Sampson believes these powers are for more than taking down criminals, that superheroes should have a real hand in shaping today's world. Jupiter's Legacy questions how much superheroes are responsible for protecting the world and how much power they should have. It's also just about the idea that any son or daughter of a superhero is, of course, going to live under one large shadow for the rest of their lives.