'Lo And Behold: Reveries Of The Connected World' Trailer: Werner Herzog Has No Problem Going To Mars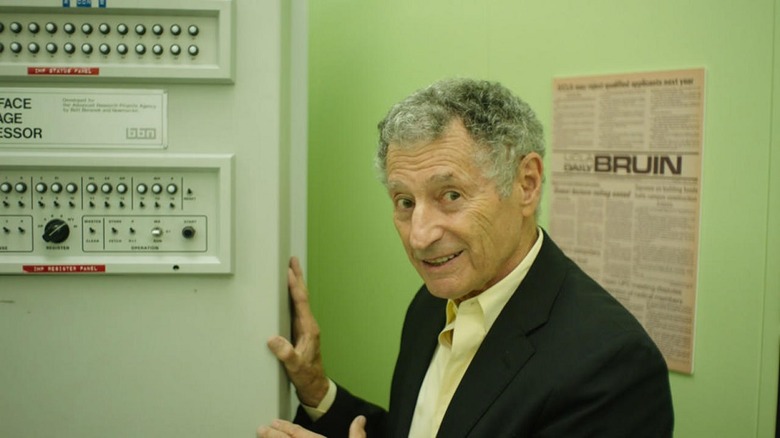 Will artificial intelligence replace Werner Herzog and other filmmakers one day? Will will be able to compose tweets from our minds? And, more importantly, what will it take to send Werner Herzog to Mars? These are some of the many burning questions posed in the trailer for Herzog's latest documentary Lo and Behold: Reveries of the Connected World.
Below, watch the Lo and Behold trailer:
We've already seen two trailers for the doc. Herzog's film premiered a couple of months ago at the Sundance Film Festival, where it was met with nothing but acclaim. Critics described the film as showing the horrors and the wonders of technology, a balance that's struck by this trailer, which also features Herzog's expected wit, typical insights, and, yes, his intoxicating voice.
Here's the Lo and Behold: Reveries of the Connected World trailer:
Exploring the past, present, and future of technology, especially artificial intelligence, with Werner Herzog sounds like a fine time at the movies. A decade ago, the idea of actors being replaced by CG creations sounded plausible to some, but now there's the idea of filmmakers being replaced by artificial intelligence. Also, robots one day defeating FIFA players out on the soccer field? Even without having seen Lo and Behold: Reveries of the Connected World, I hope Herzog or some other filmmaker makes a follow-up film one day, checking in to see how these ideas–especially Herzog going to Mars–pan out.
Here's the official synopsis:
"Legendary master filmmaker Werner Herzog (Grizzly Man, Cave of Forgotten Dreams) examines the past, present and constantly evolving future of the Internet in Lo and Behold: Reveries of the Connected World. Working with NETSCOUT, a world leader in-real time service assurance and cybersecurity, which came aboard as a producer and led him into a new world, Herzog conducted original interviews with cyberspace pioneers and prophets such as PayPal and Tesla co-founder Elon Musk, Internet protocol inventor Bob Kahn, and famed hacker Kevin Mitnick.
These provocative conversatons reveal the ways in which the online world has transformed how virtually everything in the real world works, from business to education, space travel to healthcare, and the very heart of how we conduct our personal relationships. In the words of executive producer Jim McNiel, "It's a journey even Werner, with his immense imagination and inquisitive mind, didn't expect. Unless you have lived in the technology space, you don't yet fully appreciate what dwells there." Herzog adds: "It is one of the biggest revolutions we as humans are experiencing."
Lo and Behold is available in theaters and to stream on July 8th.