Rumor: Director Susanne Bier May Tame That Sexist, Misogynist Dinosaur James Bond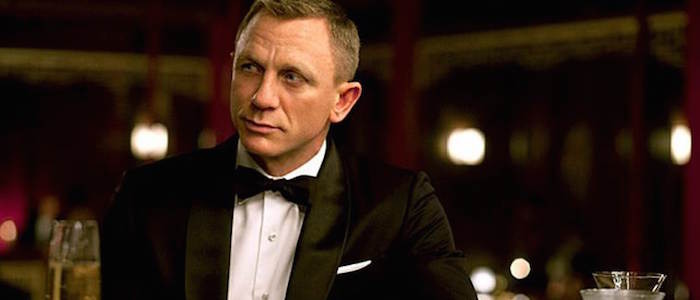 There's a terrific scene in GoldenEye where we are introduced to Judi Dench's M, James Bond's first female superior and the first sign that the series has officially moved on from its boys' club Cold War origins. After Agent 007 wantonly disrespects his new boss, she coldly gives him a dressing down decades in the making: "I think you're a sexist, misogynist dinosaur. A relic of the Cold War, whose boyish charms, though wasted on me, obviously appealed to that young woman I sent out to evaluate you."
Thanks to the most recent round of Bond news, I can't get this scene out of my mind. With the rumor mill churning out report after report about whether or not Daniel Craig will return for the twenty-fifth James Bond movie, Susanne Bier has reportedly emerged as one of the contenders for the director's seat. A female character forced audiences to reflect on 007 back in 1995 with intriguing results – imagine how a female filmmaker could dissect one of pop culture's most enduring characters.
The initial report arrived over at the Radio Times and this is the point in the article where I remind you to take all of this with a grain of salt, and not to believe anything until you hear something official, and that the space between James Bond movies is always a frustrating tornado of half-truths and bullshit. With that said, Bier is a very interesting choice for this gig and a continuation of what the Bond producers started with Skyfall and Spectre director Sam Mendes. If you pick a filmmaker with a certain amount of prestige, they can lend a Bond film instant class while the second unit guys guarantee the big action.
A year ago, Bier would have felt like an odd choice for a Bond movie. Although her Hollywood debut, Things We Lost in the Fire, arrived with a thud, the Danish director has been cranking out well-regarded dramas for nearly thirty years, including the Oscar-nominated After the Wedding. Then she directed the BBC miniseries The Night Manager, which recently aired in the United States on AMC and showcased Bier as being perfectly capable of directing a spy thriller. It helps that the series stars Tom Hiddleston, who may (or may not) be next in line to play James Bond. If this is the case, why break up a proven team?
Since GoldenEye, Bond has evolved with the times, culminating with Daniel Craig's more broken, more sensitive take that has redefined how we view the character. Allowing a woman, especially an observant artist like Bier, to take the reins of the most famously masculine character of the past century should result in something fascinating. People will always spitball about a female James Bond, but that's not going to happen. The character is directly tied to his gender and his nationality – he can be black or gay or bisexual or old or young or blonde or brunet, but Bond is a British man at the end of the day. However, he can (and should) be viewed through a different lens, a lens that may offer a different look at a character we already know all too well.