Robert Kirkman Responds To 'The Walking Dead' Season 6 Finale Backlash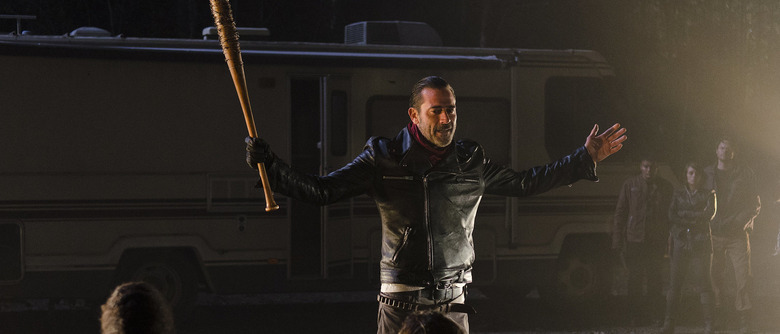 Robert Kirkman was at a junket in Los Angeles for his new Cinemax series Outcast today. We will bring you news later today about the new exorcism show from Kirkman and showrunner Chris Black, but we also got a chance to ask Kirkman one (and only one) The Walking Dead question. (SPOILERS for season 6 ahead.)
The sixth season of AMC's zombie show spent a lot of time building up the appearance of Negan (Jeffrey Dean Morgan). Fans of Kirkman's comic books know the character and expected him to be responsible for a major death. However, the season finale put a twist on expectations by leaving the victim of Negan's attack unseen. 
As with any hit show, the season finale cliffhanger was met with vocal online responses. Kirkman sees it as a positive that the show can generate such volatile feedback, even if it includes attacks towards the show.
"I was very flattered by all of the response that we got," Kirkman said. "It shows that people are still invested. I think the negativity surrounding that was unfortunate but I think people have been watching the show for six years and they're entitled to their opinion. I'm happy with how things went and I know that we've got a great season seven coming up so it's going to be cool."
Morgan is contracted to The Walking Dead for season seven, so Negan will return, though at least one survivor presumably will not. It is highly likely that the survivor chosen to die will be different from the one Negan kills in the comic book. The Walking Dead show frequently twists fans' expectations of what they know from reading Kirkman's books. However, given that pattern, perhaps the twist will be that this event occurs exactly as it appears in the comics.
The Walking Dead season seven returns in October. The spinoff series Fear the Walking Dead is currently airing its second season on AMC.