Melissa McCarthy Will Star In Marielle Heller's Adaptation Of 'Can You Ever Forgive Me?'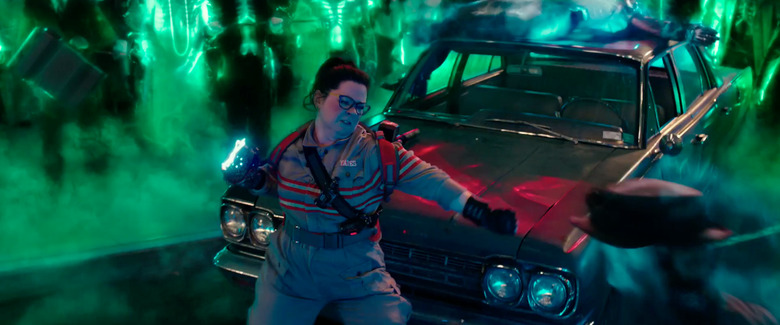 Since making her fantastic directorial debut with The Diary of a Teenage Girl, director Marielle Heller has been lining up some promising projects for herself, including the J.J. Abrams-produced Kolma and a gay rights drama based on the documentary The Case Against 8. She's now added the Fox Searchlight comedy Can You Ever Forgive Me? to her busy schedule, which will star Melissa McCarthy (The Boss).
Below, learn more about the potential Marielle Heller film.
The Hollywood Reporter says Can You Ever Forgive Me?, based on a true story, is expected to shoot early next year. McCarthy will play Lee Israel, who was a struggling writer but a successful forger. In 1993, she pleaded guilty and briefly lived under house arrest. Israel passed away in 2014, but in 2008 she published an autobiography. Can You Ever Forgive Me? is an adaptation of Israel's book of the same name.
Here's the full synopsis:
Before turning to the criminal life, running a one-woman forgery scam out of an Upper West Side studio shared with her tortoiseshell cat, and dodging the FBI, Lee Israel enjoyed a celebrated reputation as an author. When her writing career suddenly took a turn for the worse, she conceived of the astonishing literary scheme that fooled even many of the experts. Forging hundreds of letters from such collectible luminaries as Dorothy Parker, Noël Coward, and Lillian Hellman — and recreating their autographs with a flourish — Israel sold her "memorabilia" to dealers across the country, producing a collection of pitch-perfect imitations virtually indistinguishable from the voices of their real-life counterparts. Exquisitely written, with reproductions of her marvelous forgeries, Can You Ever Forgive Me? is Israel's delightful, hilarious memoir of a brilliant and audacious literary crime caper.
Nicole Holofcener wrote the adaptation, and the Enough Said director was previously attached to direct the film, once set to star Julianne Moore. Marielle Heller, replacing Holofcener, is reuniting with The Diary of a Teenage Girl producers Anne Carey and Amy Nauiokas for the project. There's no word if Heller will work on the script herself.
Isreal, who was a successful writer in the 1970s, didn't turn towards forgery until the 1990s. She forged and sold hundreds of letters, claiming they were written by Ernest Hemingway, Edna Ferber, Noël Coward, Lillian Hellman, and more. The NY Times ran an expansive piece on her career as a criminal forger. For the first year and a half, she forged over 400 letters, selling them for just $50-$100. Before her passing, Israel wrote that she considered these letters her "best work."