Disney Sets 'Mary Poppins Returns' For December 2018; Emily Blunt And Lin-Manuel Miranda Starring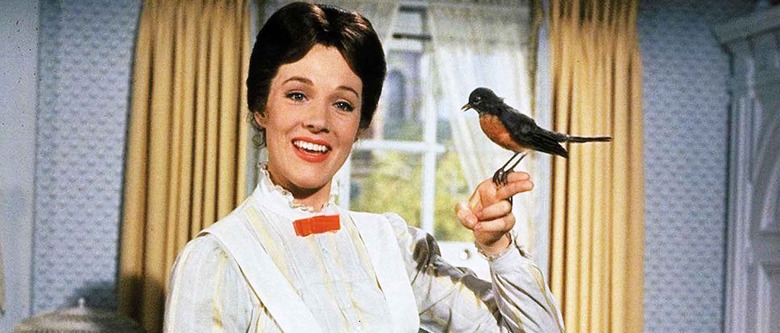 Earlier this year Disney staked out three more release dates for its live-action fairy tale series, and now we know what one of them will be. The studio has announced that Mary Poppins Returns, the sequel to its 1964 classic Mary Poppins, will arrive December 25, 2018. As previously reported, Emily Blunt takes over the role of the practically perfect British nanny, while Hamilton superstar Lin-Manuel Miranda stars as a new character named Jack.
Along with that release date comes many new details about the story, so keep reading for all the latest on Mary Poppins Returns. 
Disney announced the Mary Poppins Returns release date via press release today. The film's only direct competition so far for that date is an untitled Warner Bros. event film, though Sony also has its animated Spider-Man movie opening a few days earlier on December 21. Here's how Disney describes the story of Mary Poppins Returns:
Blunt has been cast as Mary Poppins and Miranda will play a new character, a street lamplighter named Jack. Drawing from the wealth of material in P.L. Travers' seven additional novels, the story will take place in Depression-era London (when the books were originally written) and follows a now-grown Jane and Michael Banks, who, along with Michael's three children, are visited by the enigmatic Mary Poppins following a personal loss. Through her unique magical skills, and with the aid of her friend Jack, she helps the family rediscover the joy and wonder missing in their lives.
Rob Marshall, who directed Blunt in Into the Woods, will return to helm Mary Poppins Returns, from a screenplay by David Magee (Life of Pi, Finding Neverland). Marc Shaiman is composing an all-new score, and writing original songs with Scott Wittman.
I can't say I've exactly been clamoring for a sequel to Mary Poppins, but only a fool would bet against Disney's live-action fairy tale franchise at this point. Sure, Alice Through the Looking Glass was a disappointment, but Maleficent, Cinderella, and The Jungle Book have all been outsized hits. Plus, the involvement of Blunt and Miranda, two of the internet's favorite stars, should help win over some skeptics. The world probably doesn't need a Mary Poppins sequel, but I'll probably be curious enough to check it out anyway when the time comes.