Bryan Singer And Sam Mendes Taking A Break From X-Men And Bond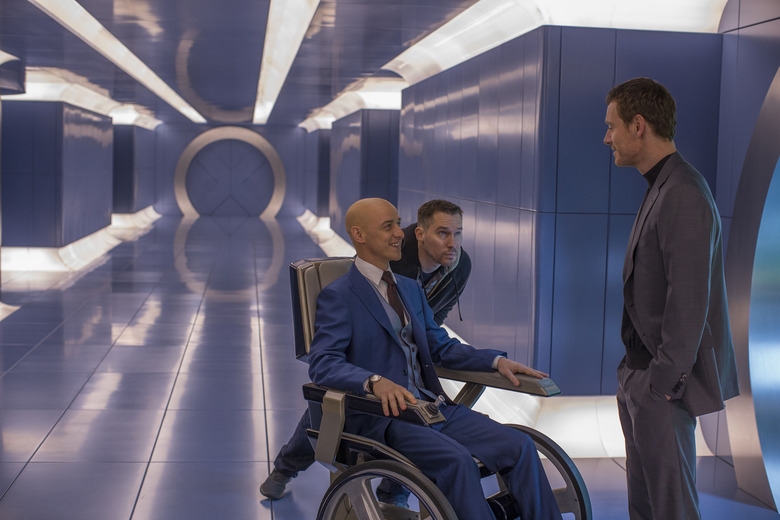 Blockbuster franchises can do great things for a filmmaker's career, but most of them don't want to remain stuck churning out sequels for the rest of their careers. Case in point: After four X-Men movies, Bryan Singer is ready to step away from the X-universe for a little while. "I'd like to do something different," he said, while adding that he could still return in the future.
Meanwhile, Sam Mendes, who directed Skyfall and Spectre, says he's done with Bond for good, for real this time. Read their comments below.
Speaking to the LA Times, Singer expressed his desire to take a little break from the mutant universe he first launched with 2000's X-Men.
I recently met Danny Boyle — he and I have known of each other for many years but never met. He was prepping "Steve Jobs" at the time and I was doing this and he said, "Are you going to be doing 'X-Men' movies forever?" And I didn't actually say no.
The reality is, even though I'm very desperate to jump to something completely different, I've spent so many years in this universe and I love this cast and the characters so much, I just don't see myself abandoning them forever. Perhaps as a consultant, as a producer, even as a director, I could see myself returning in the future. Just right now, once this one is done, I'd like to do something really different.
These comments echo ones Singer made last year, when he revealed on Instagram that he'd lined up 20,000 Leagues Under the Sea to direct after X-Men: Apocalypse. "Not abandoning the #xmen universe," he insisted at the time. "Very excited about #xmenapocalypse and beyond." Still, if you're a fan of his work with the X-Men franchise, it should be nice to hear he still plans to return someday. (And if you're not, you can reassure yourself that there's still plenty of time for Singer to change his mind and decide he's done with X-Men forever.)
As for Mendes, he spilled his thoughts on directing Bond 25 during an appearance at the Hay Festival last weekend, as reported by THR. "It was an incredible adventure, I loved every second of it. But I think it's time for somebody else," he told the audience, adding that he hopes the next director comes from an "unexpected direction." And while the Bond series moves forward without him, Mendes wants to work on something else altogether. "I'm a storyteller. And at the end of the day, I want to make stories with new characters," he said.
Of course, Mendes made some very similar noises after Skyfall, only to return for Spectre after all. But Mendes has explained before why this time is different. "There is a sense of completeness that wasn't there at the end of Skyfall," he said last fall. "It feels like there's a rightness to it, that I have finished a journey."
While Mendes sounds pretty firm about leaving Bond behind, he did not offer any insight into whether or not Daniel Craig would return as the iconic spy. But he did point out that all those hashtag campaigns and fan petitions are unlikely to do much good. "It's not a democracy," he said. "[Producer] Barbara Broccoli decides who is going to be the next Bond, end of story." True enough. Though of course, that's not going to stop fans like us from fantasy-casting the part anyway.