Jesse Eisenberg Back As Lex Luthor For 'Justice League'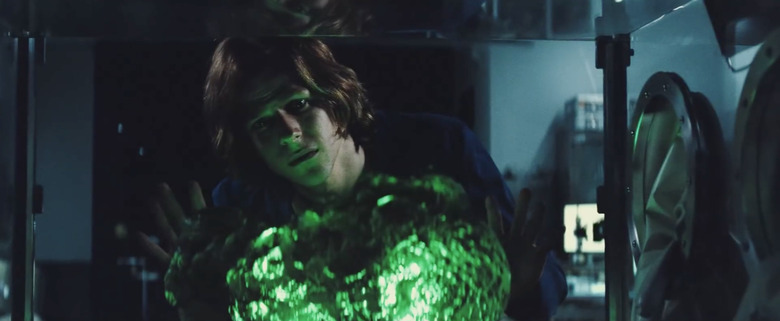 Shortly after the release of Batman v Superman: Dawn of Justice, there was some doubt from Jesse Eisenberg regarding his return as Lex Luthor for Justice League. The DC Comics superhero ensemble was on the verge of starting production, but the actor wasn't sure if he was needed just yet. But that seems to have changed in the past couple months.
While appearing at MCM London Comic-Con over the weekend, Jesse Eisenberg confirmed that we'll see the return of Lex Luthor in Justice League. And if the previous rumor is to be believed, that means we'll have at least two villains appearing in the film.
ComicBookMovie.com has word from across the pond of Jesse Eisenberg's return as Lex Luthor. But as expected, any details on his involvement are kept under wraps:
I'm kind of in wait. They just started filming Justice League, so I'm kind of like waiting for my crack at it. I don't know what I'm allowed to say, because I feel like there's probably some drone following me from DC, and if I say anything wrong I get, you know, picked off. But yeah I think so, and I love it, and I love everybody who's in it. You know, it's a really talented group of people.
Eisenberg is playing it cool more than anything, so there's a good chance he knew that he was coming back a couple months ago, but opted to play coy instead. The Batman v Superman deleted scene that hit the web shortly after the movie arrived did indicate that Luthor would be a pivotal part of what was coming down the pipeline, specifically with regards to the eventual arrival of Darkseid.
However, since then we've learned that the being who appeared in the deleted scene in question was that of Steppenwolf. A recent rumor said the character, a military commander who works for Darkseid, would be the primary villain in Justice League: Part One. And since Luthor had some kind of interaction with him at the end of Batman v Superman, it makes sense for him to return as the harbinger of more death and destruction for the people of Earth, especially with the Man of Steel dead for now.
There will be a lot riding on Justice League when it arrives on November 17, 2017, so hopefully Warner Bros. has made enough personnel changes behind the scenes to help guide the DC Expanded Universe in the right direction from here on out.