Sequel Bits: 'Transformers: The Last Knight,' 'Star Trek Beyond,' 'Independence Day: Resurgence,' 'Finding Dory'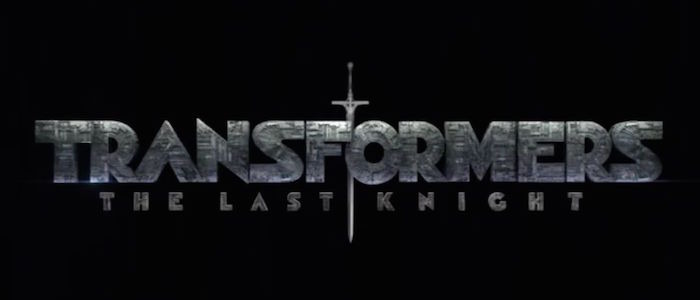 In today's edition of Sequel Bits:
Transformers: The Last Knight heads to Cuba and Megatron gets a redesign.
Star Trek Beyond reveals new story points, photos, and posters.
New clips and featurettes from Independence Day: Resurgence arrive online.
Finding Dory would like you to talk like a whale on June 11.
CUBA! Second American Movie shot in Cuba. Transformers. Amazing place!#transformers
A photo posted by Michael Bay (@michaelbay) on
Fast 8 garnered headlines for being the first American movie to shoot in Cuba following the United States re-establishing relations with its island neighbor. Now, Transformers: The Last Knight is following suit, becoming the second American film to shoot there. Michael Bay's Instagram account revealed the news, as you can see in the post embedded above. This now means we can now look forward to not one, but two 2017 action movies that will presumably transform Havana into a pile of smoldering rubble.
Cuba! There's a Robot in there. A video posted by Michael Bay (@michaelbay) on
Bay's Instagram feed later shared an incredibly brief video glimpse of the set, panning from the director lining up a shot to an old motorcycle and sidecar to a building covered in Che Guevara street art. The caption reads "Cuba! There's a robot in there," which could be referring to the building housing a robot or the motorcycle being the automotive disguise for a new Transformer character.
A battle is coming. #transformers pic.twitter.com/XZdNHxB2KQ

— Transformers (@transformers) May 31, 2016
Meanwhile, a familiar Transformers villain, Megatron, has a brand-new look, as revealed on Twitter.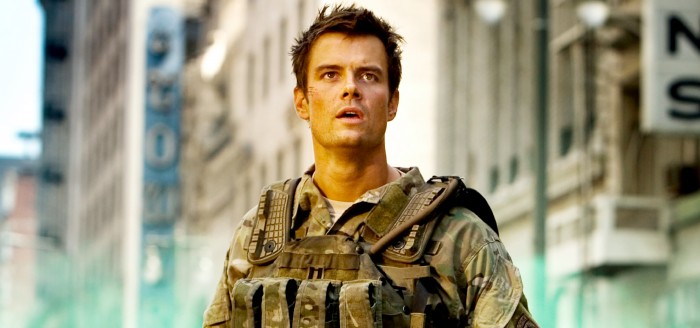 Transformers: The Last Knight will see the return of various characters from across all four films in the series and one of them is Lt. Colonel William Lennox, who was played by Josh Duhamel in the first three movies. Speaking with the Observer, Duhamel revealed that the film will shoot in El Mirage, California:
At the top of his work docket is, of course, his role as Lt. Colonel William Lennox in Michael Bay's Transformers: The Last Knight. The day before we (Observer) spoke, Mr. Duhamel was stationed to film his scenes 70 miles outside of Los Angeles in El Mirage, California. "I had never been there and it's a trip," he said of the far flung locale. "It's this giant, flat lakebed with 40 MPH winds that didn't stop all day, but Michael [Bay]'s set is unlike any other set. He has all of the gadgets and the coolest stuff, and the energy of that set is just really – well, it's a spectacle, and it's really changed my career. It's helped me to pursue other little creative things. I love the big Transformer movies, but I also love these passion projects."
I'll say this much about Michael Bay – he always has a knack for finding cool places to shoot.
Despite looking awfully dead after his close encounter with an alien during Independence Day, Brent Spiner's Dr. Okun is alive (but probably not well) in Independence Day: Resurgence. This brief clip doesn't have much context, but there is plenty we can infer. It certainly seems that Okun has been comatose sine 1996 (hence Bill Pullman's reaction to him being awake) and that the psychic invasion he endured has created a unique connection between him and the invaders.
By now, you probably know if Independence Day: Resurgence is up your alley or not. This new featurette, which is mostly footage from the movie with a few talking heads explaining how huge the whole endeavor is, won't change any minds. However, it does feature some fairly impressive CGI destruction and a handful of solid Jeff Goldblum moments.
It's Bond. Jane Bond.
Thanks for all the votes! (And sorry, don't know who made poster but I love it!) #NextBond pic.twitter.com/f8GC4ZuFgL

— Gillian Anderson (@GillianA) May 21, 2016
Gillian Anderson has a snowball's chance in hell of actually playing James Bond, but the beloved (and just plain awesome) X-Files star embraced the enthusiasm of her fans who decided that she should be the next 007 on Twitter. Sure, hashtag games don't actually influence anything at all, but they do lead to fan-made posters depicting Anderson as Britain's top secret agent.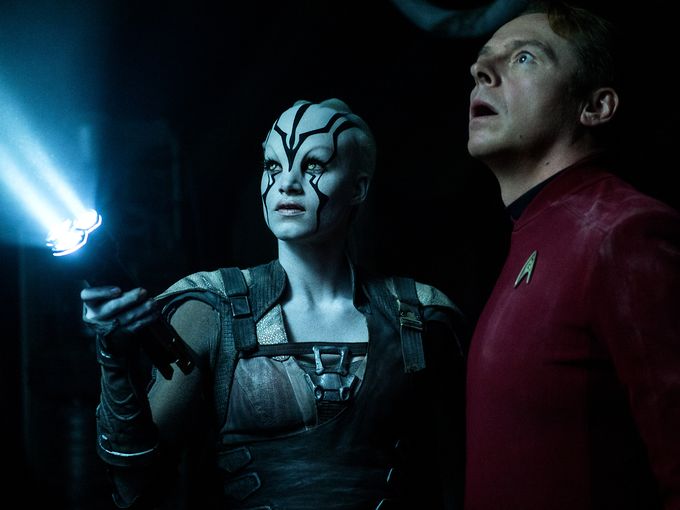 The latest Star Trek Beyond trailer featured frequent glimpses of a Federation installation of some kind, which we know know is a Starfleet Starbase called Yorktown. IGN asked star/co-writer Simon Pegg about what this place is and he wasn't shy about providing details:
It's a kind of diplomatic hub. It's where all the most recent Federation inductees can come and mingle with each other and learn about each other.
He also explained that Yorktown was built the edge of Federation space, which how the crew of the Enterprise can stop there while in the middle of their expedition to explore the uncharted corners of the galaxy:
You can imagine — me and [co-writer Doug] Jung joked that there were various aliens with leaflets, handing them out to other aliens like, 'Come and see our world!' But it's basically a place where they can go, where they can better understand what being part of the Federation means. It's an important kind of tactical establishment for the Federation. It's been built locally, so it's very interesting to look at, but it's where the Enterprise docks up. [This is] the first time in like 10 months [that the Enterprise has] had kind of proper contact with other people, and that's where the story begins.
Star Trek Beyond begins TODAY. pic.twitter.com/92ammbjPi5

— Michael Giacchino (@m_giacchino) May 24, 2016
Academy Award-winning composer Michael Giacchino, who provided the music for the first two Star Trek films in the rebooted universe, announced on Twitter that he will be returning for Star Trek Beyond. With J.J. Abrams jumping ship for that other science fiction movie series, Giacchino's music should provide some much-needed continuity between Justin Lin's entry in the series and its predecessors. Plus, his scores for Star Trek and Star Trek Into Darkness were just plain phenomenal, capturing Trek's classic spirit of adventure even when the movies themselves (hello, Into Darkness) did not.
That new trailer appears to have opened the floodgates of all things Star Trek Beyond, because a bunch of new photos from the set of the film have arrived online. On display in the gallery above: the crew's new uniforms, their new alien ally Jaylah, and shots of Justin Lin directing a Star Trek movie with a big goofy grin on his face.
Paramount has released the next batch of Star Trek Beyond character posters, showing off Chris Pine's Captain Kirk, Idris Elba's Krall, Simon Pegg's Scotty, John Cho's Sulu, Zoe Saldana's Uhura, Zachary Quinto's Spock, and Anton Yelchin's Chekhov. You can peruse all of the posters, including previous seen one-sheets for Dr. McCoy and Jaylah, in the gallery above.
As part of the marketing for Finding Dory, Disney has apparently decided that June 11 will be "Speak Like a Whale Day" and they've released this brief video featuring Kaitlin Olson and Ty Burrell (who play Destiny the whale shark and Bailey the beluga whale in the film) doing their best whale-speak. The whole thing feels impossibly corporate...but it's also kinda-sorta-maybe pretty cute?