Matt Ferguson Has A New 'Predator' Print On Sale At Bottleneck Gallery Today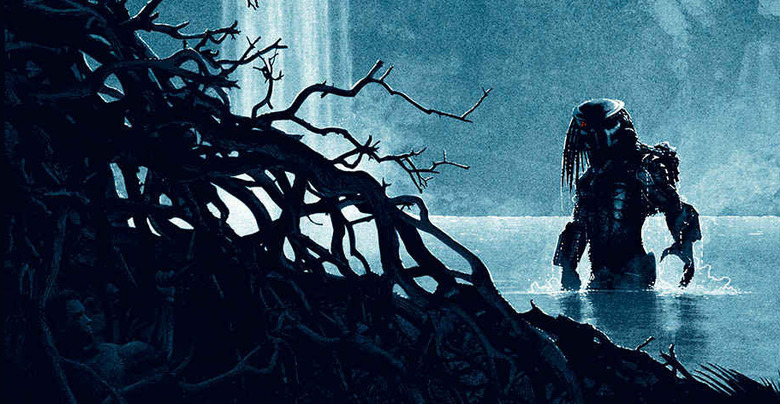 Next month, June 12 will mark the 29th anniversary of the release of the action classic Predator. There probably won't be any celebration along the lines of Alien Day back in April, but there is one way that fans of the Arnold Schwarzenegger movie from Die Hard director John McTiernan. A new print from Matt Ferguson has been unveiled by Bottleneck Gallery, and you'll be able to buy it today. Check out the regular Predator print and the variant after the jump, plus find out when you can buy them.
Here's the new Matt Ferguson Predator print straight from Bottleneck Gallery:
Entitled "Thrill of the Hunt," this is a metallic screen print that measures 18x36 inches. The regular version (left) is an edition of 300 that will cost you $50. Meanwhile, the one on the right is a limited edition wood variant that has an extremely limited edition of 20 that will cost you $200. Each print comes with a certificate of authenticity from Acme Archives. Both editions go on sale at 12pm ET today.
In addition, some lucky fans will get a little something extra. Bottleneck Gallery will randomly be throwing in this awesome pin inspired by the Predator's signature wrist gauntlet that comes in handy when hunting his latest victims. Check it out: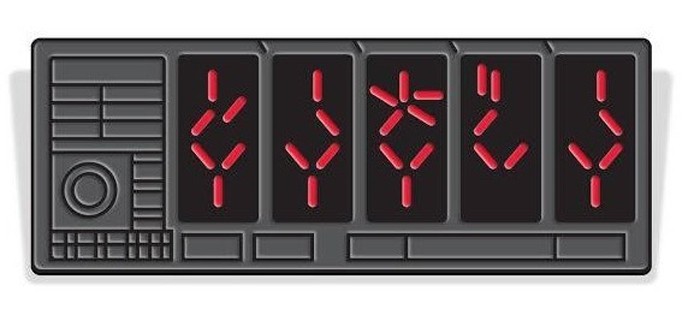 Otherwise, Predator fans are also due for an update of the beloved action flick. Thankfully, this doesn't sound like it will be the disaster that the RoboCop reboot was back in 2014. Shane Black (The Nice Guys, Iron Man 3) will be at the helm of the new movie, which he has said will be an event film. The original holds a special place in Black's heart because he was one of the supporting stars who ended up getting taken out by Predator, so plenty of respect will be paid to the character and the original movie.
Recently, Black talked about updating the Predator costume and how Deadpool helped pave the way to make the latest installment of the franchise possible. You can read more of that right here.
If you're looking for more Predator goodies, some new figures were just included in our new weekly feature The Toy Box, which is full of collectibles from all your favorite movies and TV shows. Plus, there's a new comic book coming in July that will have Predator facing off against both Aliens and Judge Dredd again.