VOTD: Watch Tom Cruise & Jamie Foxx Rehearse For Michael Mann's 'Collateral'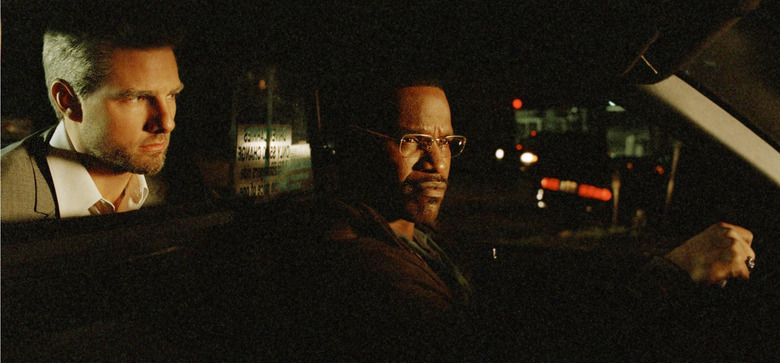 One of the most underrated movies from the last decade was undoubtedly Collateral. The raw thriller from director Michael Mann features two oustanding performances from both Tom Cruise and Jamie Foxx. The former delivers one of the best performances of his career as the hitman Vince, while the latter, usually showy, actor disappears into the everyman role of Max perfectly.
Obviously actors like Cruise and Foxx get paid the big bucks for a reason, but you really get a sense for how amazing they are at their craft when you see some rehearsal footage without the ambiance of the city of Los Angeles and the setting of a car around them. Straight from the special features of the home video release, you can watch the Collateral rehearsal footage after the jump.
Here's the Collateral rehearsal video uploaded by Eyes on Cinema (via The Film Stage):
Even though the city of Los Angeles is an integral part of the movie's feel, it's amazing to see how captivating the performances of Cruise and Foxx are when you only have them to focus on. The fact that Cruise still has his long hair and beard from The Last Samurai isn't even distracting from what's happening.
Cruise and Foxx are consummate professionals, and seeing them go through the motions like this, playing off one another effortlessly, is truly mesmerizing. This is especially true when you see rehearsal footage interspersed with the final scenes from the movie to make you realize how much these rehearsals informed what they did on the actual set.