This Week In Trailers: Under The Gun, Hitler's Folly, Les Cowboys, Man Vs Snake: The Long And Twisted Tale Of Nibbler, Australia's Lost Gold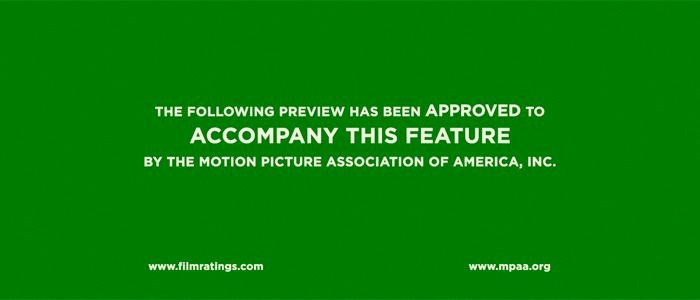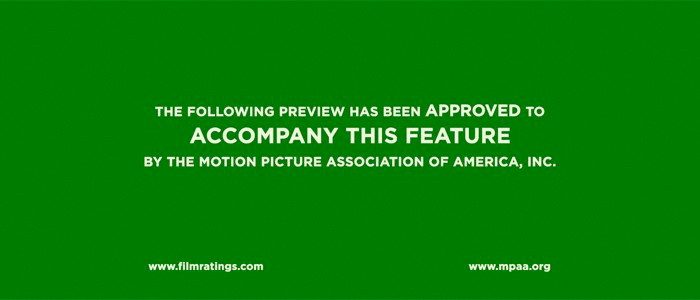 Trailers are an under-appreciated art form insofar that many times they're seen as vehicles for showing footage, explaining films away, or showing their hand about what moviegoers can expect. Foreign, domestic, independent, big budget: What better way to hone your skills as a thoughtful moviegoer than by deconstructing these little pieces of advertising? This week we catch Dr. Steve Brule getting involved in something dark from the man who gave us A Prophet, rethink animated history with Hitler, love the gun, revisit a video game classic, and hunt for gold down undah. 
Man vs Snake: The Long and Twisted Tale of Nibbler Trailer
Almost 3 years ago.
About 33 months ago I covered the Kickstarter to this fascinatingly strange documentary and I'm just as enthralled now with the story as I was then. Directors Andrew Seklir and Tim Kinzy have taken a portrait of a man from a time long ago and contextualized it to a present time where this feels like a spiritual successor/spin-off to King of Kong. I still am really unsure of what makes this kind of story so compelling but it is and the trailer does an impressive job in blending animation and live footage. I'm not sure I really care about what's happening here but the human drama is just way too delicious to not want to consume.
Under the Gun Trailer
First, you have to play fair.
Director Stephanie Soechtig and Katie Couric were rebuked for an unfair scene from this documentary (and even the trailer) which depicted Second Amendment enthusiasts staring blankly back at the camera when they are asked the following question:
If there are no background checks for gun purchasers, how do you prevent felons or terrorist from walking into, say, a licensed gun dealer and purchasing a gun?
One of the things about these kinds of activist documentaries in the vein of anything we get from folks like Michael Moore or Morgan Spurlock is that unless you're willing to be aboveboard with your tactics it simply weakens the bite of the material. Not that they need much help as Soechtig is an accomplished director who has given us Tapped and Fed Up, two really solid documentaries, but in an age when the sad answer to the question of "What will it take to revisit our stance on handguns in America?" is simply "Nothing" these kinds of docs are vital viewing as the country goes into high season for gun violence. Chiraq wasn't called that for it's heat.
Hitler's Folly Trailer
An Academy Award nominee.
There's something to the fact that Bill Plympton is still around, churning out his brand of animation that nearly won him an Oscar for the short film Your Face in 1987. With this, the animation workhorse is back to ponder whether the animation world could have accepted Adolf Hitler as a cartoonist if the megalomaniac decided to pursue ink and paint rather than mass extermination and demagoguery. The result here is a trailer that leaves me curious, unsure and off balance, a trio of emotions I'm sure was completely sought after. For those equally curious, Plympton will be releasing this free for the world to see on June 3rd at his website, Plymptoons.com.
Australia's Lost Gold Trailer
Chuckleheads.
So, I was kicking it on my sofa one Saturday morning and I landed on some guys swinging metal detectors out in the forest, giggling with each other, talking and squabbling about how the X5000 is a huge improvement over the X3500, and I was transfixed. I was enthralled with these nerds talking about the gold nuggets they've found as, I too, wanted to experience part of that gold rush must have been like back in the day. Hell, even in my backyard in Arizona there are people who have died looking for something that could very well be as much fantasy as a pirate map with an X on it. Fast forward to director Luke Walker's ode to mysterious booty and I'm just as eager to consume this story as well. There's just something inherently exciting about treasure hunts and something almost equally sad. I'm not sure how this one will pan out but this is as good as start as any.
Les Cowboys Trailer 
Just look at it.
Director Thomas Bidegain, who is making his feature length debut after writing such films as A Prophet, Rust and Bone, and, most recently, Dheepan, is blasting on site to give us a movie about a man and his son who go searching for his daughter. The essence of this movie is so simple but it's a phenomenal looking ride that looks emotional, beautiful and lingers in a way that feels intimate. This trailer is a thing of mysteriousness but that's exactly what it should be as this father ventures out into a world of mysteriousness himself. All I can do is soak it in and hope that the end result is half as well-executed as this preview.
Nota bene: If you have any suggestions of trailers to possibly be included in this column, even have a trailer of your own to pitch, please let me know by sending me a note at Christopher_Stipp@yahoo.com or look me up via Twitter at @Stipp
In case you missed them, here are the other trailers we covered at /Film this week: