Jamie Bell Has Discussed Playing The New James Bond With Producer Barbara Broccoli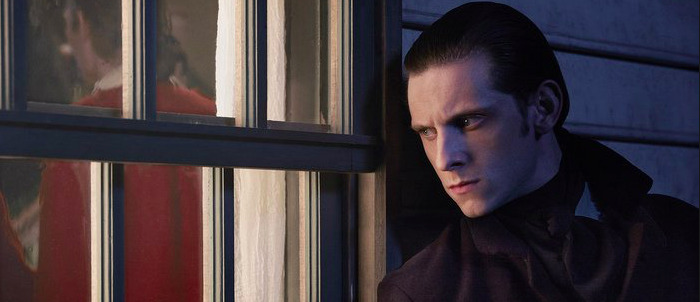 During the press rounds for the last James Bond installment, Spectre, Daniel Craig didn't sound enthusiastic about the prospect of playing the iconic spy again. Physically, it's an exhausting role, and considering how long these films take to make, it's understandable the actor has been cautious about returning to the role, despite being under contract for one more sequel.
Recently we've heard more rumors insisting the actor is finished with the character. Now, another rumor has cropped up, claiming that Jamie Bell (Turn: Washington's Spies) has had discussions about playing the new James Bond.
The last story we heard–which came from the Daily Mail, a source not always to be trusted–was that Craig turned down $100M to reprise the role. The actor has been lining up projects that will take up most of this year, possibly including Steven Soderbergh's Logan Lucky and Todd Fields' (Little Children) television series, Purity. Deadline said Craig's future as Bond is unclear, but The Hollywood Reporter claimed he's not expected to make another sequel.
Deadline did confirm, however, the report that Jamie Bell has discussed taking over the role with producer Barbara Broccoli. Broccoli and Bell are currently working together on Film Stars Don't Die, a romance co-starring Annette Benning that begins shooting next month. Whether they've been serious conversations is unconfirmed.
If Bell or another actor plays the next James Bond, Craig shared some advice for whoever follows in his footsteps:
Literally I'd say two things. Firstly, it's your decision. Don't listen to anybody else. Well, do listen to everybody, but you have to make the choice at the end of the day. It's your bed to lie on. And don't be s***! Don't be s***. You've got to step up. People do not make movies like this any more. This is really rare now. So don't be s***. Don't be s***! Go for it. Embrace it. Some clichéd line like that. But no, just make sure you're great. You've got to push yourself as far as you can. It's worth it, it's James Bond.
Craig, who was wonderfully candid during the Spectre press tour, added that he "doesn't give a f***" about who plays Bond next. If Craig doesn't return to the role–which would be a shame, him not ending his run as the character on a high-note–Jamie Bell would make for a fine Bond. He was severely wasted last year as Ben Grimm in the butchered Fantastic Four, but he's an exceptional actor, having appeared in plenty of quality films throughout his career. Bell and Craig also co-starred together in Ed Zwick's Defiance.