Airbnb Opens Up A 'Teenage Mutant Ninja Turtles' Lair For Rent, But Not In The Sewer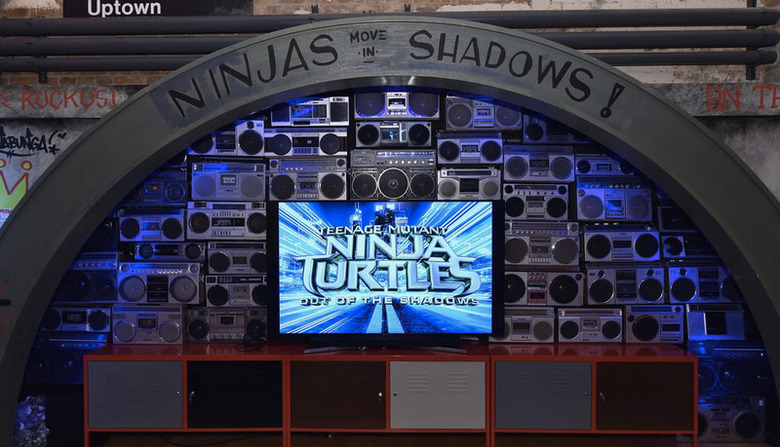 The lair of the Teenage Mutant Ninja Turtles is supposed to be a secret. Even though everyone knows it exists in the sewer, no one should know where its at outside of the heroes in a half-shell and maybe their friends April O'Neil and Casey Jones. But plenty of people in New York will get to check out the mutant pad thanks to a special Airbnb promotion allowing fans to stay over night in the turtle lair. Check out the Teenage Mutant Ninja Turtles Airbnb lair below.
Here's some snapshots of "The Turtle Lair" from Airbnb:
You can stay in the Teenage Mutant Ninja Turtles Airbnb for just $10 a night, but sadly all the dates available to book the location have been filled. Your only chance to stay in the turtle lair is to enter this contest that will let you stay there on the final night.
There's three bedrooms and four bathrooms meant to accommodate six people. As you can, see, there's plenty of cool stuff to mess around with, including the original Teenage Mutant Ninja Turtles arcade game. It's even a place kids can enjoy since there's bunk beds and a bunch of TMNT goodies around the place. Plus, for every guest that stays, some money will be given to PACER's National Bullying Prevention Center.
However, there's no adult partying allowed, as the posting says:
We say no to drugs and alcohol, so none of that in the Lair. But we do say yes to pizza! Just clean up your pizza crusts and don't break any of Donnie's equipment. That really gets his Bo staff in a twist.
No alcohol or drugs, but dick jokes are cool with the turtles. See more photos of the Airbnb right here.