Sequel Bits: Frozen 2, Star Trek Beyond, Independence Day, National Treasure 3, Ninja Turtles 3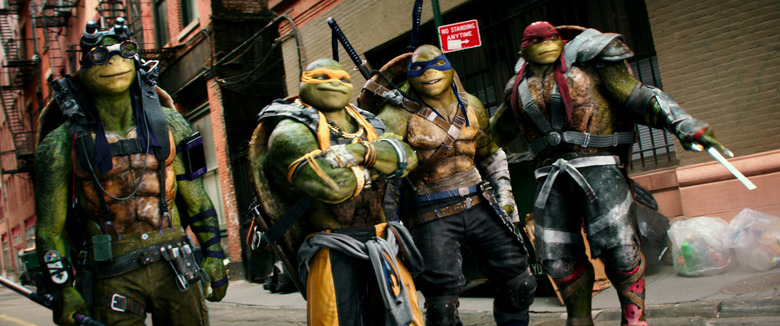 In today's edition of Sequel Bits:
Tyler Perry is prepared to undergo a transformation for a sequel to Teenage Mutant Ninja Turtles: Out of the Shadows.
Megan Fox says she is signed on for another TMNT film.
Nicolas Cage claims that National Treasure 3 is still in the works.
Idina Menzel endorses Elsa getting a girlfriend in Frozen 2.
The director of the Men in Black/Jump Street spin-off tries to ease your apprehension.
A new batch of Star Trek Beyond posters are here.
Wesley Snipes would like to play Blade again.
Blumhouse is reviving Benji.
What's the deal with the new Friday the 13th movie?
Many landmarks are destroyed in new Independence Day: Resurgence posters.
Teenage Mutant Ninja Turtles: Out of the Shadows is jam-packed with villains from the series' rogue's gallery, including Shredder (returning from the first film), Bebop, Rocksteady, and the alien mastermind Krang. There's also a certain mad scientist named Baxter Stockman, who is played by Tyler Perry in the film, a character who eventually turns into a human/fly hybrid in the original animated series. However (and this is your minor spoiler alert), Stockman apparently remains fully human in this entry, which led to CinemaBlend asking him if he'll return and go full Cronenberg:
I'm completely open to it, but we'll see what happens. I don't know where the franchise goes, but wherever it goes I know it's going to be incredible. ... Why not? Why not...
In other words, Tyler Perry will not say no to this hypothetical paid job your floating in front of his face.
While Teenage Mutant Ninja Turtles: Out of the Shadows hasn't opened yet, there are already plans for a third film in the series. In the interview embedded above, Megan Fox confirms that she is already signed on to play April O'Neil once again for a third film. In other words, chances are looking pretty good that Tyler Perry will get to play a fly-man after all...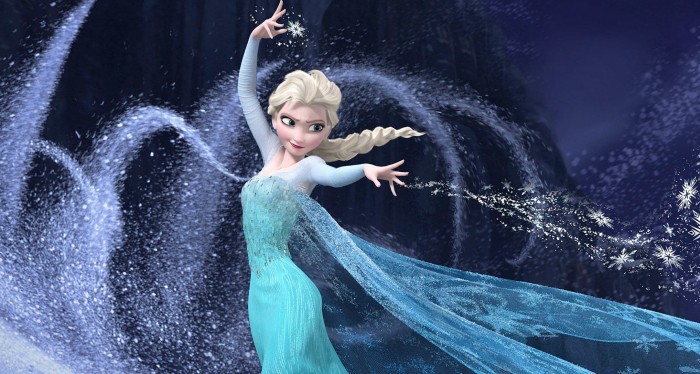 Frozen's message of acceptance and love for outsiders has resonated around the globe and the LGBTQ community hasn't been shy about how the film's themes could easily apply to gay, lesbian, and trans people who keep their desires locked up inside of them. "Let It Go" isn't just a song your kids can't stop singing – it's a coming out anthem. A few months ago, fans demanded that Disney transform the subtext around Elsa into text for the upcoming sequel and the #GiveElsaAGirlfriend campaign was born. Idina Menzel, who voices and sings for Elsa, has given the hashtag her tacit approval:
I think it's great that she's stirring it up. Disney's just gotta contend with that. I'll let them figure that out. No matter what, (Elsa) changed my life.
The ball is officially in your court, Disney.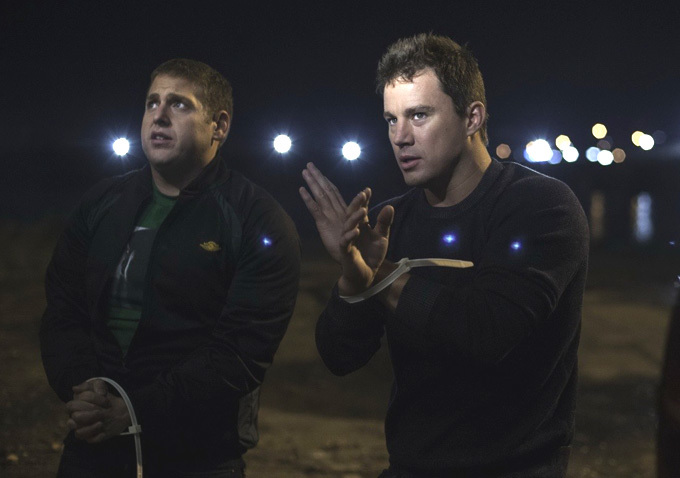 The upcoming crossover film that will merge the Men in Black and 21 Jump Street franchises sounds like an indescribably awful idea, but director James Bobin (who has been making the press rounds for Alice Through the Looking Glass) promised Collider that it works in execution:
I understand that reaction, but when you read the script, you understand exactly why we're doing this movie, because it's awesome.
To be fair, the first two Jump Street movies should have been awful and they turned out to be modern classics, so we probably owe this one a chance. Then again, directors Chris Miller and Phil Lord aren't behind the camera this time.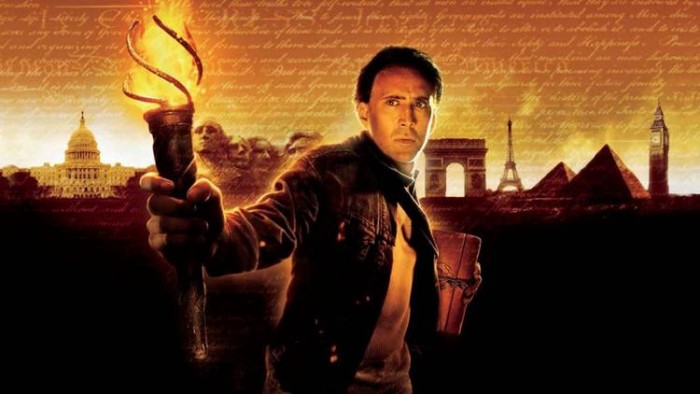 Both National Treasure movies were enormous hits, which makes the non-existence of a third movie in the series a little baffling. Aren't movie studios supposed to milk every franchise into a dry husk? Anyway, Nicolas Cage told Entertainment Weekly that a script is still in the works, even though he's not kept in the loop:
I haven't really heard anything about that. I do know that those scripts are very difficult to write, because there has to be some credibility in terms of the facts and fact-checking, because it was relying on historical events. And then you have to make it entertaining. I know that it's been a challenge to get the script where it needs to be. That's as much as I've heard. But they're still working on it.
The first two posters for Star Trek Beyond were surprisingly impressive and bold and colorful, standing out in a crowd where photoshopped heads are the norm. The newest posters aren't quite as impressive, although they do ran points for utilizing so many pretty colors. The second two one-sheets in the gallery above, featuring Dr. McCoy and the new character, Jaylah, definitely look like they're the first two in an ongoing series.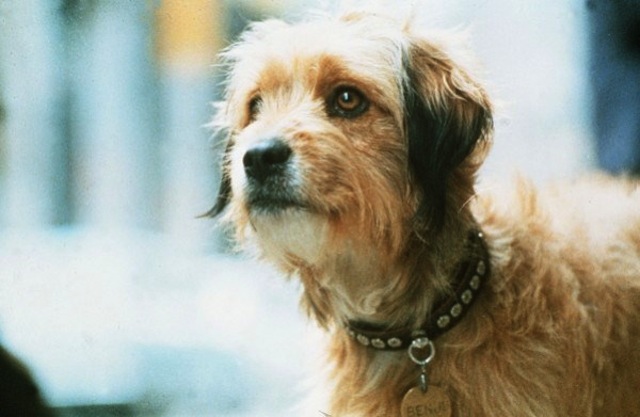 Blumhouse may be best known for their horror movies, but the studio has slowly been branching out into other genres, with some stellar results (Whiplash) and some, uh, not-so-stellar results (Jem and the Holograms). Next up is a reboot of Benji, the once-beloved series about a heroic dog and his various adventures. The Benji series ran from 1974 through 2004, spanning eight movies, television specials, and spin-offs. This new version, which will utilize Blumhouse's microbudget model, will be directed by Brandon Camp, whose father spearheaded the original movies.
When it comes to another BLADE, there's always a possibility. 😁#SharpeningMyTeeth

— Wesley Snipes (@wesleysnipes) May 24, 2016
Balls in Marvels court...

— Wesley Snipes (@wesleysnipes) May 24, 2016
The stories of Wesley Snipes' poor behavior on the set of Blade: Trinity are the stuff of legend, but a stint in prison for tax evasion is the kind of thing that leaves you hoping your bread-and-butter franchise will get resurrected and help refill your coffers. If Marvel (who now holds the rights to the Blade character once more) decides to make a new Blade movie, it's hard to imagine them bringing Snipes back to play him. They'll surely want a fresh faces with less baggage. But Snipes took to Twitter to let everyone know that he is more than willing to return to the part, should Marvel require his services.
You'd think that it would be say to get another Friday the 13th film off the ground. After all, they pumped out eight Jason Vorhees between 1980 and 1989. All you need is a guy who looks scary in a hockey mask, a few good kills, and a little bit of tension and you already have a movie that is better than most of those. However, a sequel to the 2009 reboot has yet to materialize despite years of development and in the interview above, producer Brad Fuller attempts to explain why. Honestly, the best thing they can do now is just give a young and interesting filmmaker a tiny budget and let him go nuts with the premise. They have nothing to lose at this point.
No piece of modern movie marketing will ever top the image of the White House being blown to smithereens by an alien spacecraft in the original teasers for 1996's Independence Day. However, these new Independence Day: Resurgence posters are doing everything in their power to top that by taking the devastation to landmarks all over the globe.