'Morgan' Trailer: Kate Mara Meets A Synthetic Child Prodigy All Grown Up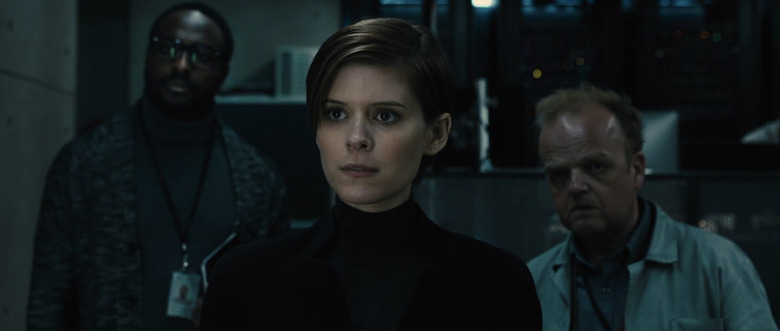 Last year Ridley Scott delivered the crowd-pleasing sci-fi survival drama The Martian, and now he's busy shooting Alien: Covenant, the first film in what is supposed to be a new trilogy that will lead up to the events of the original Alien from 1979. But before that, Scott had time to produce a promising new sci-fi thriller directed by his son Luke Scott.
The film is called Morgan, and the first teaser trailer just debuted with some flares of Alien, Ex Machina and Firestarter. Plus, it's a pure teaser that doesn't give much away, which makes it all the move intriguing. Watch the Morgan trailer after the jump.
Here's the Morgan trailer from 20th Century Fox:
Kate Mara stars in the film as a woman sent to check out a remote location where a rapidly developing, synthetic girl named Morgan may start to pose a danger to the scientists who created her. The title character is played by Anya Taylor-Joy, the breakout young star from this year's acclaimed indie horror film The Witch.
The rest of the cast is even more impressive with Paul Giamatti, Jennifer Jason Leigh, Michelle Yeoh, Toby Jones, Boyd Holbrook and Rose Leslie also appearing in the film that has a script from Seth W. Owen, one which made the Black List back in 2014.
Luke Scott is making his feature directorial debut on the project, and he discussed the film with Entertainment Weekly ahead of the trailer's release this week:
"What Morgan really alludes to is human beings becoming, in a sense, the creator. Not in a traditional religious sense, but an idea that we have the capabilities to become our own creator. And what I suspect could happen — we've seen it in all these movies, whether it's Frankenstein or Metropolis — it's the creation of a being that is greater than the creator."
Considering the path that the Alien franchise is on right now to discover who created human life, it sounds like the father and son duo of Ridley and Luke Scott have similar interests in the realm of sci-fi. Here's hoping Luke is just beginning a promising career like his father's.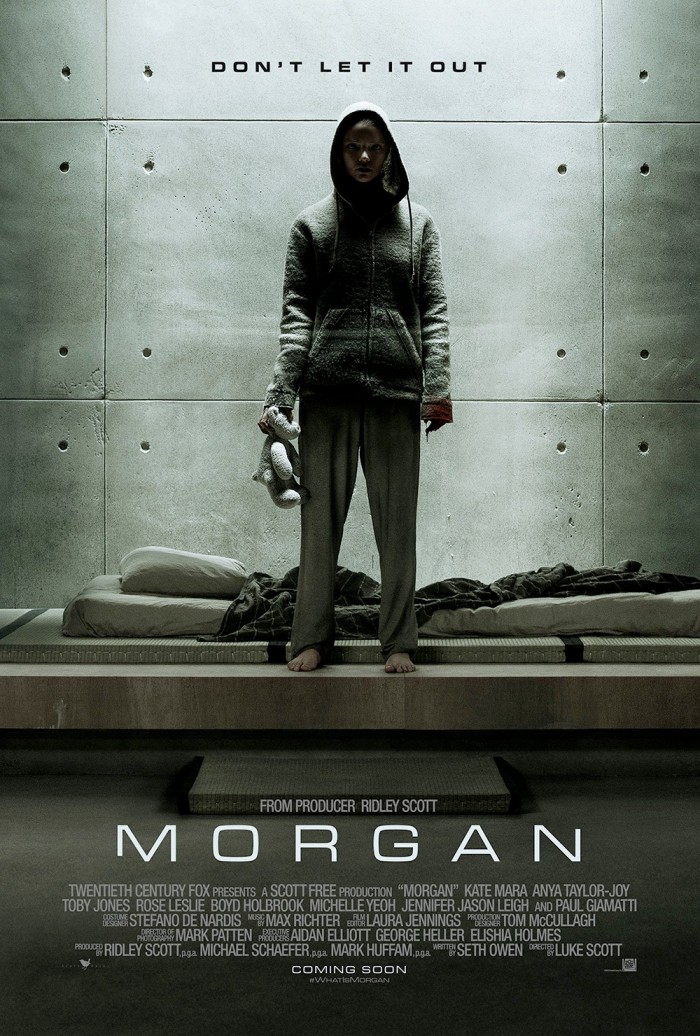 A corporate troubleshooter (Kate Mara) is sent to a remote, top-secret location, where she is to investigate and evaluate a terrifying accident. She learns the event was triggered by a seemingly innocent "human," who presents a mystery of both infinite promise and incalculable danger.
Morgan opens on September 2nd.